Postcard From Malaysia
Updated: February 4, 2014
Sponsored Links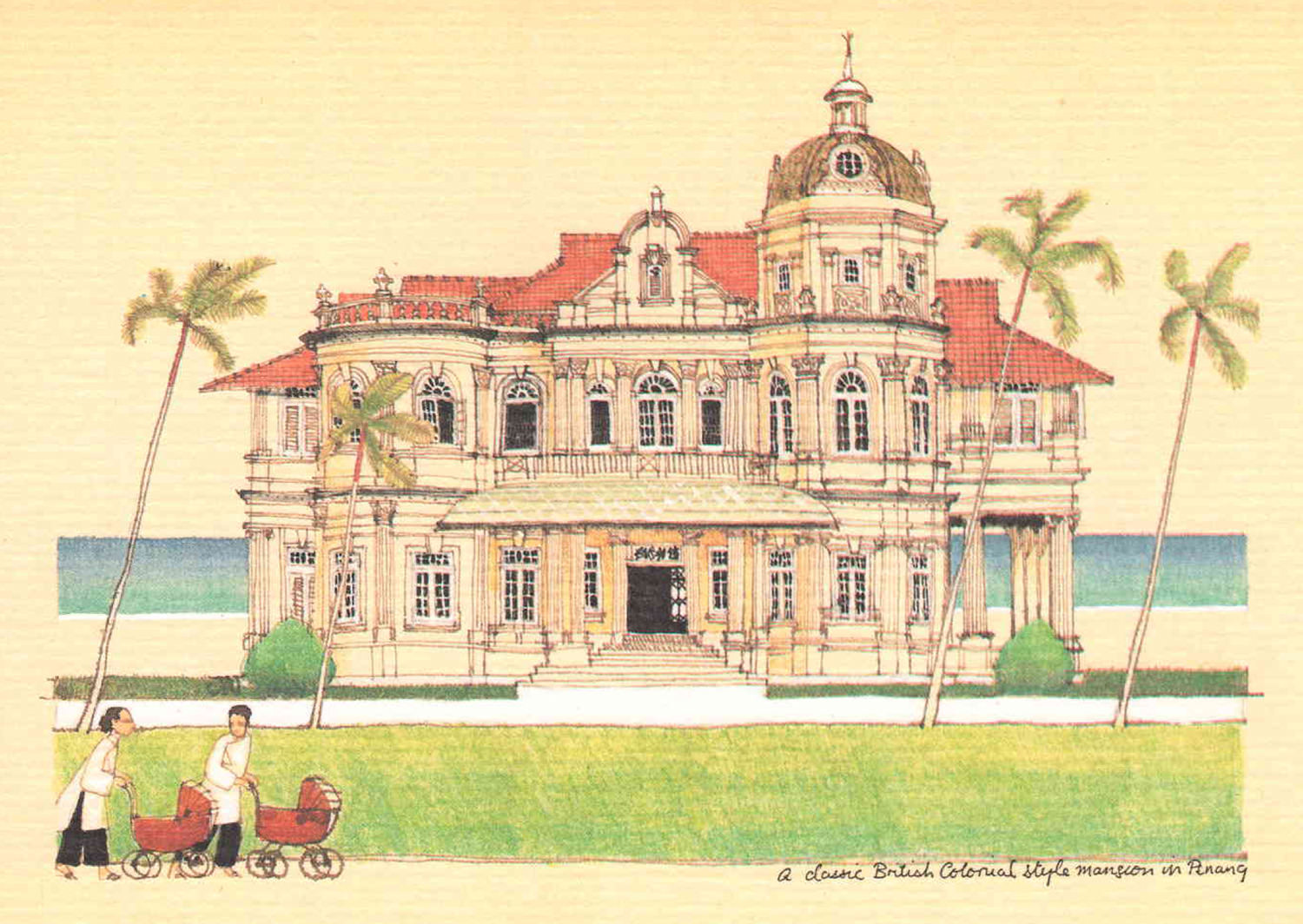 A Classic British colonial Style Mansion in Penang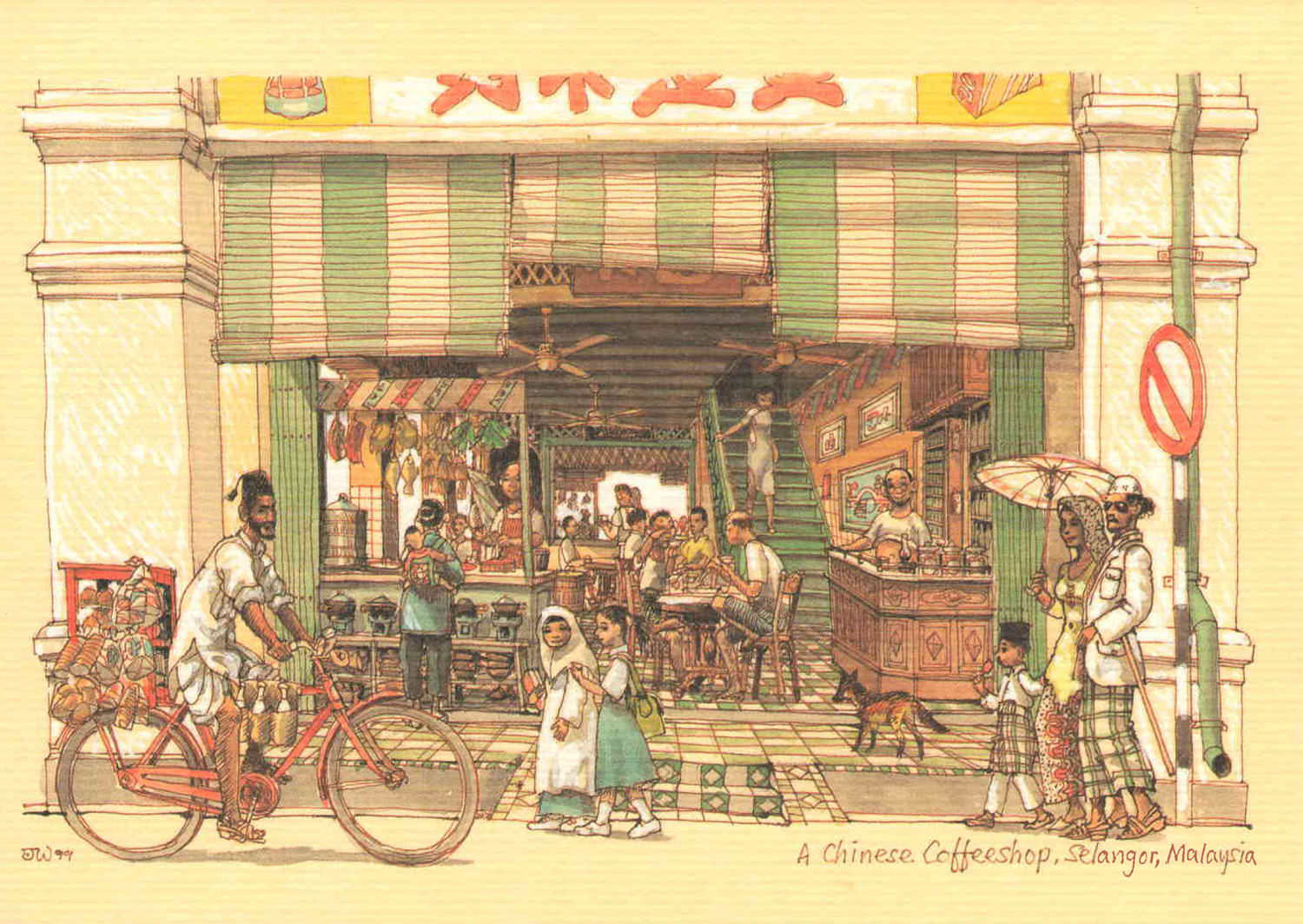 A Chinese Coffeeshop, Selangor, Malaysia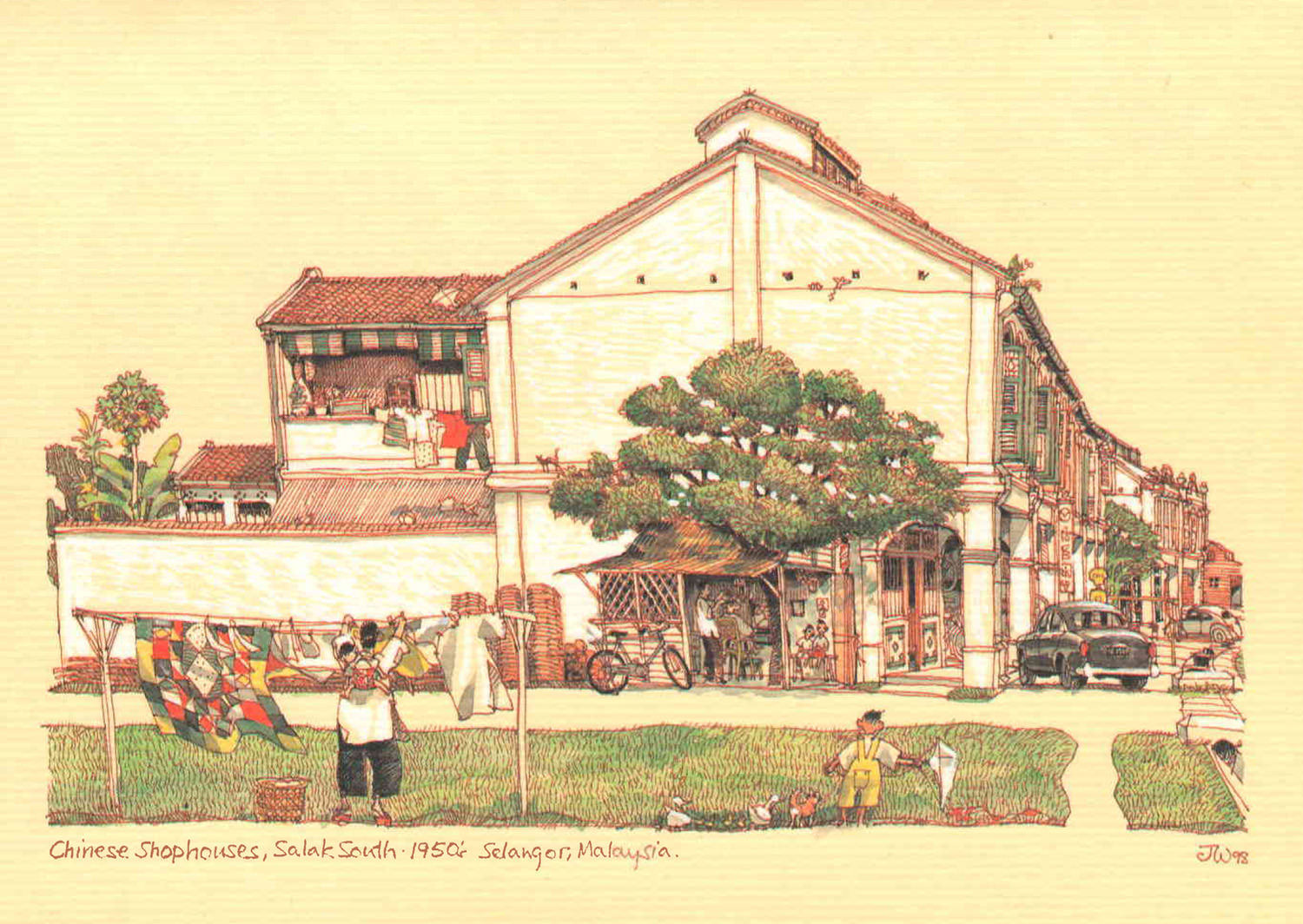 Chinese Shophouses, Salak Sentuh, 1950, Selangor, Malaysia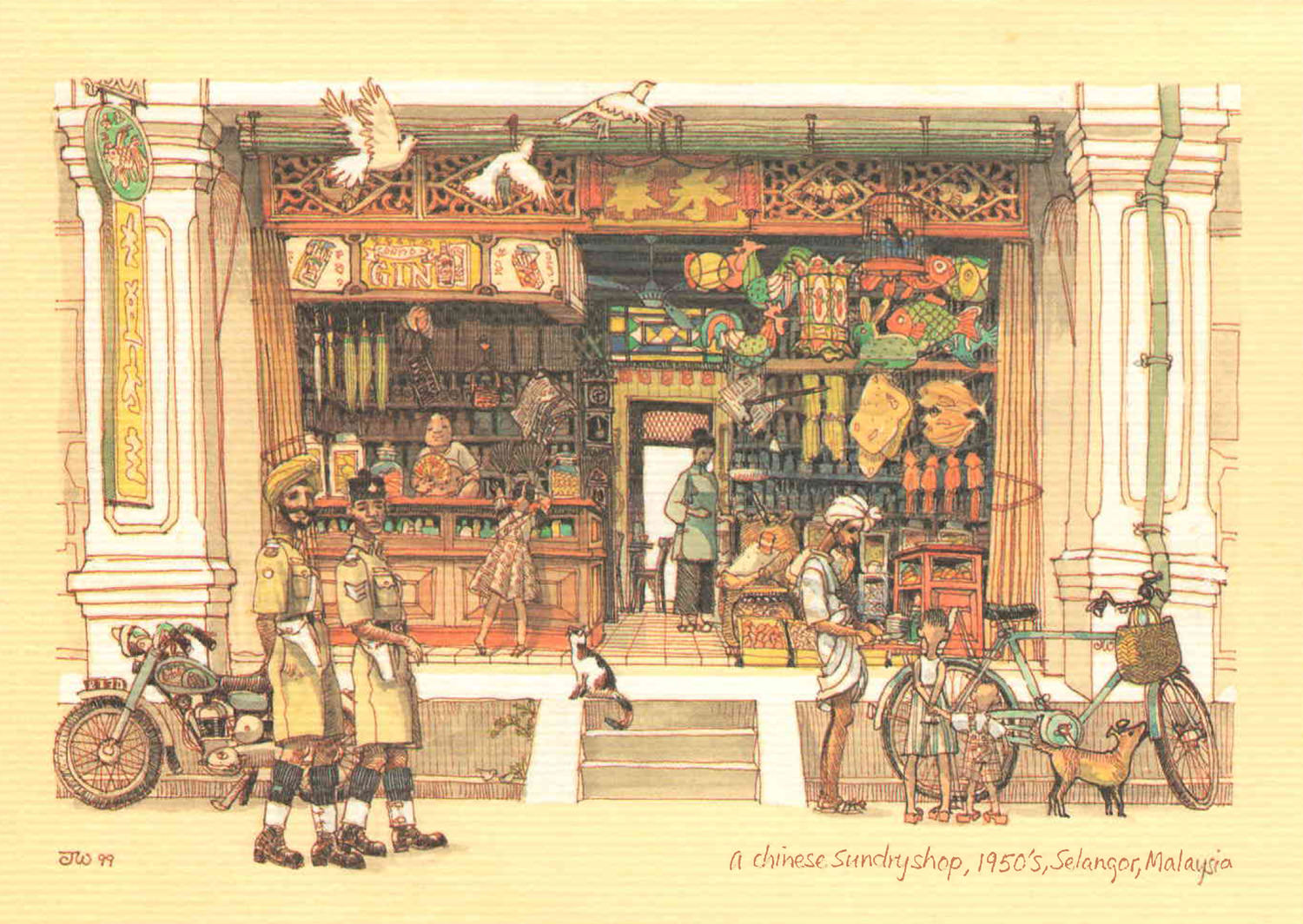 A Chinese Sundry Shophouses, 1950, Selangor, Malaysian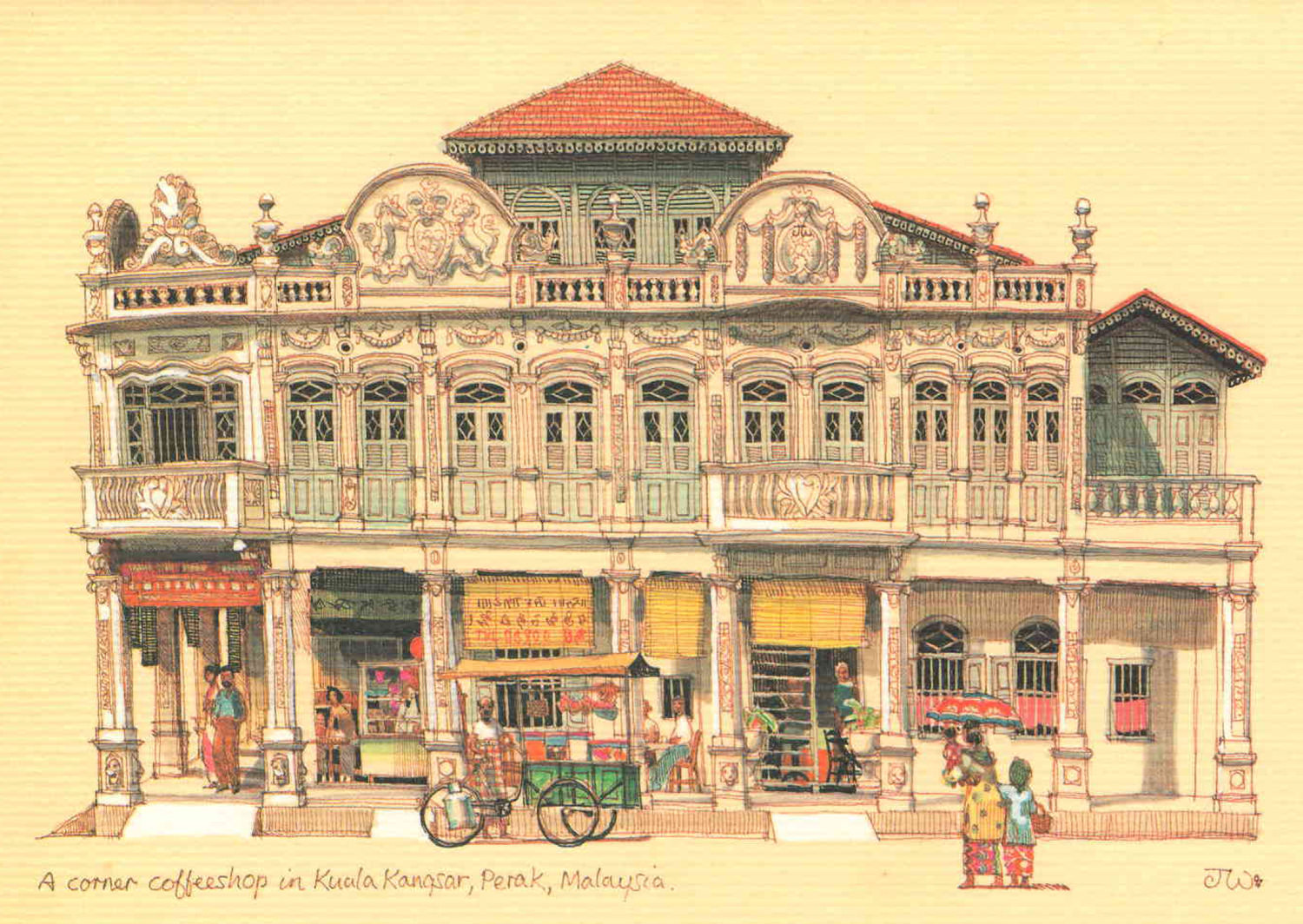 A Corner Coffeeshop in Kuala Kangsar, Perak, Malaysia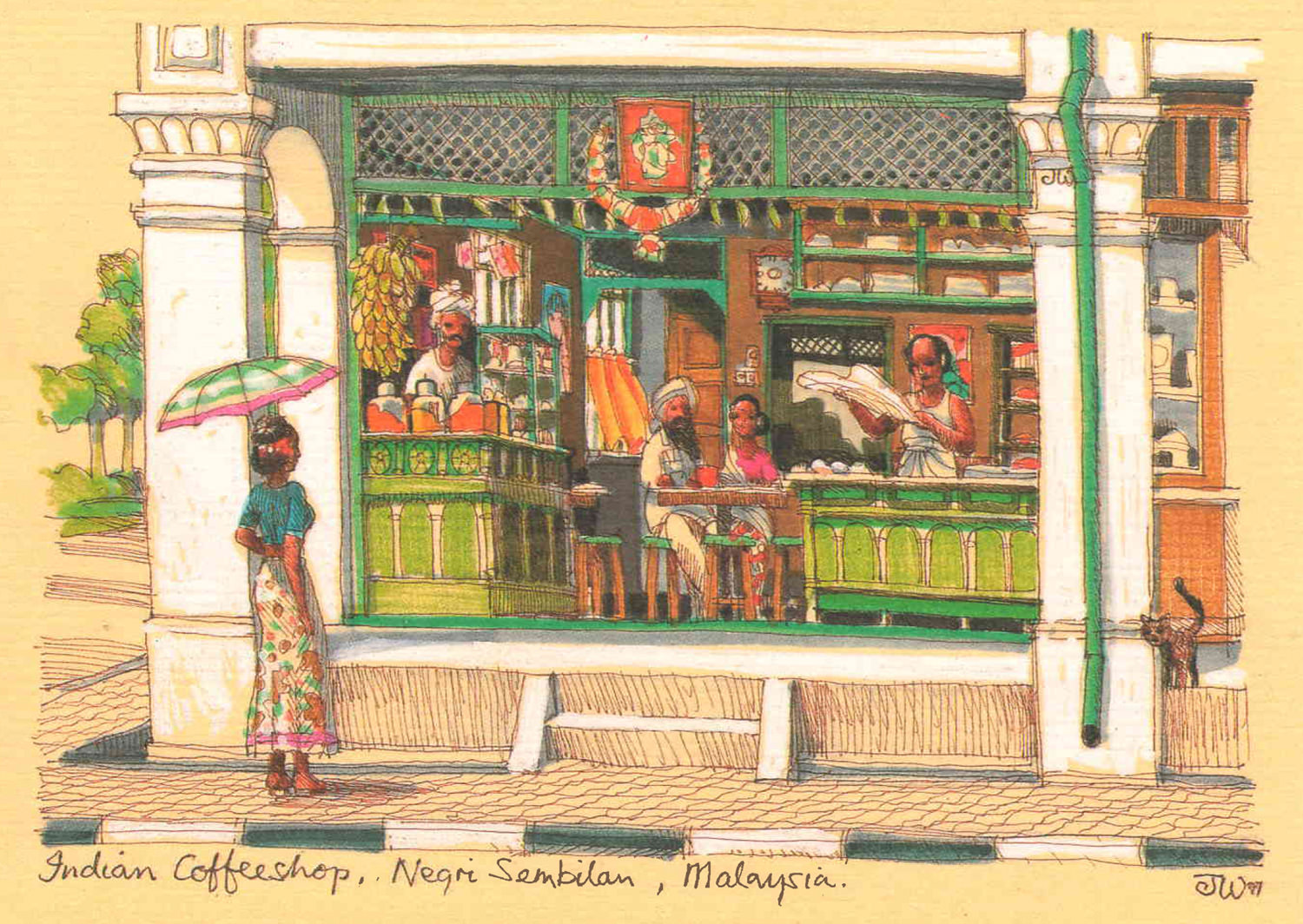 Indian Coffeeshop, Negeri Sembilan, Malaysia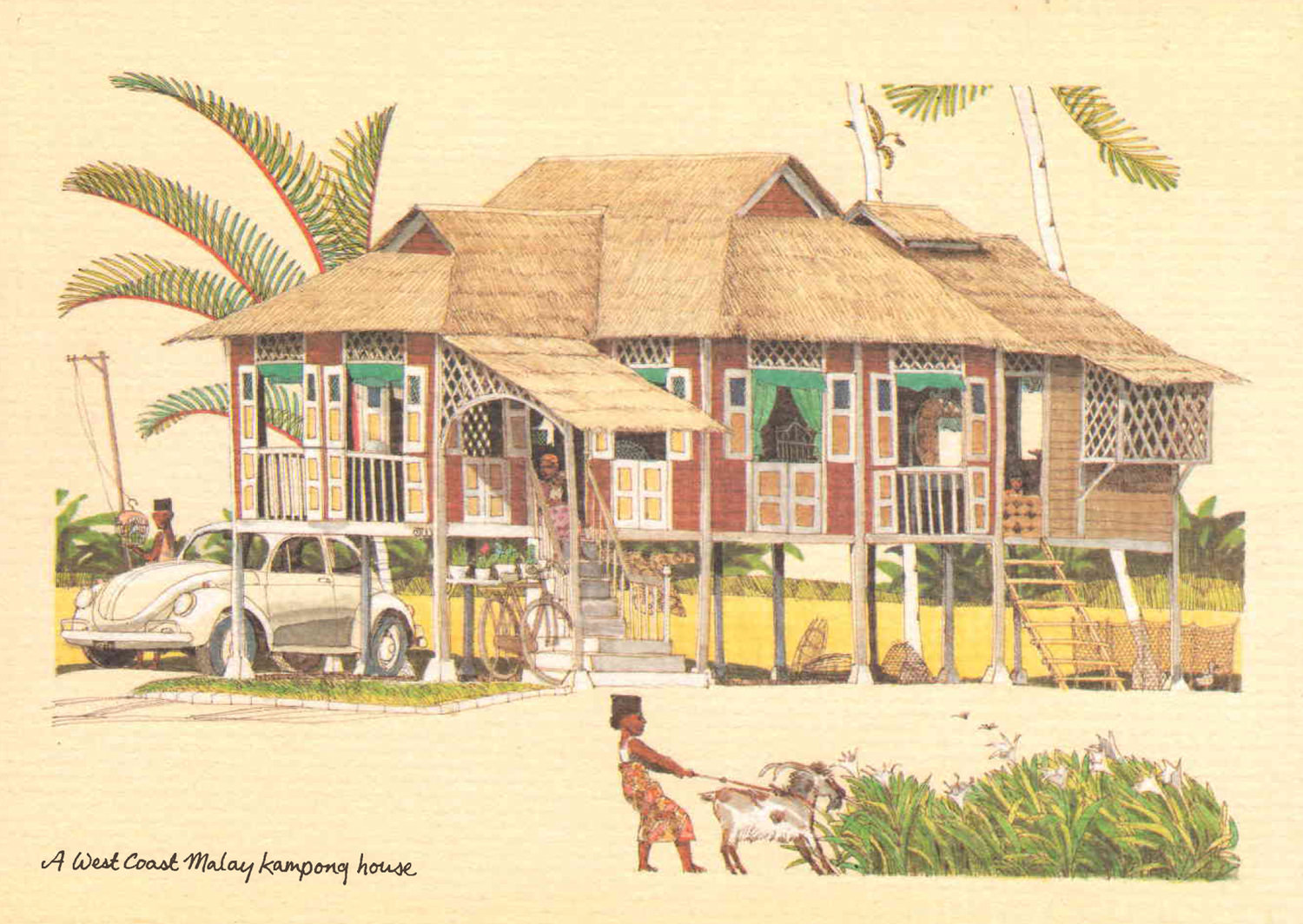 A West Coast Malaysia Kampung House
Bought these postcards in KLCC Suria shopping mall, for those who are not quite familiar with Malaysia, for your information KLCC is the second tallest structure in the world, and the tallest twin structure in the world. I love the postcard alot, it reminds me of Penang Island, where me and my family used to visit it every year during chinese new year. Penang Island is a very unique place indeed, unlike other parts of Malaysia, it has its own identity, most of all its very own unique architecture identity, a mixture of colonial and chinese architecture and of course the local traditional malay houses.
As Malaysia progress, we tend to forget about our past. Destroy the very unique architecture that once shape out forefathers. Buildings like these are being torn down everyday, and eventually it would no longer exist. Vernacular architecture is a remarkable example of man's creativity spans many centuries and countries.
The debate of traditional against modern architecture commences with a general introduction that catalogs the positive and negative of both worlds by construction methods, materials and technology advancements. Question about the best of both worlds and the possibility of merging them and innovate the concept into our modern living room?
"Traditional architecture is a result of man's, elemental needs and his intricate relationship with society and the environment he lives in. In an era when the real world appears to sublimate into cyberspace, an explicit desire for a return to the past is perhaps understandable." – William S.W. Lim
Closer to home, Malaysia is a good place for case study, as for it is the melting pot for Asia's very best culture, this in turn causes ethnic groups to demand the right of representation of their own identities. Traditional residential areas have been demolished or commercialized and replaced by modern high rise buildings. The latent identity deficit resulting from history and the specific situation prompted discussions.
We do not need an architect to experience the creative genius of a building. Our homes, our public buildings, and our cities reflect what we are, what we once were – and what we hope to become.
" In order to get on the road towards modernization, is it necessary to jettison the old cultural past which has been the raison d'etre of a nation?… it is a fact: every culture cannot sustain and absorb the shock of modern civilization. There is a paradox: how to become modern and to return to the source." Paul Ricouer
Vernacular Architecture may be something of the past, but it holds special values that we should cherish, it's a gifts past down from one generation to another, their creativity in playing with forms and space to suite the situation at that particular time and environment is undeniable.
To abandon it is like to forget oneself; it is tradition that define us, that unite us. Knowing that modernization is around the corner and we should embrace it, or we will be left behind, but that doesn't mean we should trade modernization with traditional. Solutions such as innovate tradition to suite today's time should be taken into consideration.