Tower Building Competition Using Sugar Cubes
↓ Sponsored Links | Updated: February 3, 2014 | Home » Life Log » Curtin University
Sorry for the lack of updates, been really busy with my assignments and thesis. Well, better late than never. For those that are not familiar with Curtin University's Architecture building, here is a photo of the interior known as the blue carpet, according to the lecturers; it was blue many years ago but not any more.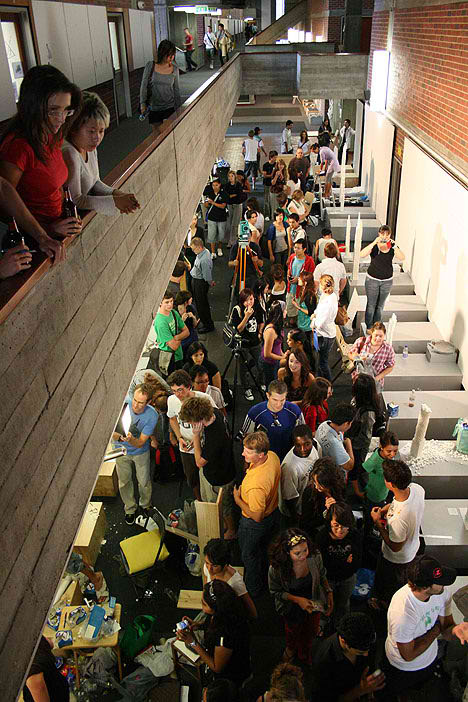 Last year I had a conversation with a non-architecture friend of mine about Curtin University, during the conversation, another friend of mine asked which block am I studying in, when I was about to reply him, the other friend of mine shouted: "The ugliest building in the University." And the best part is, he understood.
Architecture is not about ornaments, it's about spatial qualities. There is an old saying and it goes: "It is difficult to get a man to understand something when his salary depends upon his not understanding it." It is hard for people that are not exposed to the world of architecture to be able to appreciate spatial qualities; things are made worst when architects design buildings for the sake of money.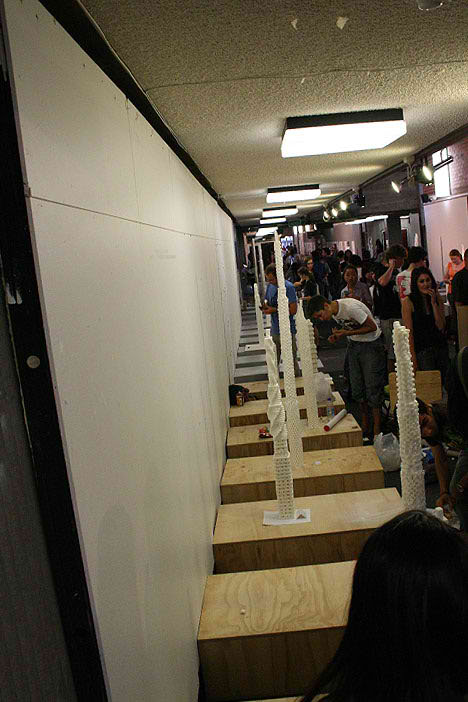 Anyway, the architecture faculty held a competition last Friday, I thought it would be interesting to share the event by posting it, basically it's a tower building competition using sugar cubes and according to one of my lecturers, the aim of the event is to break the current Guinness World Record for the tallest tower made of sugar cubes.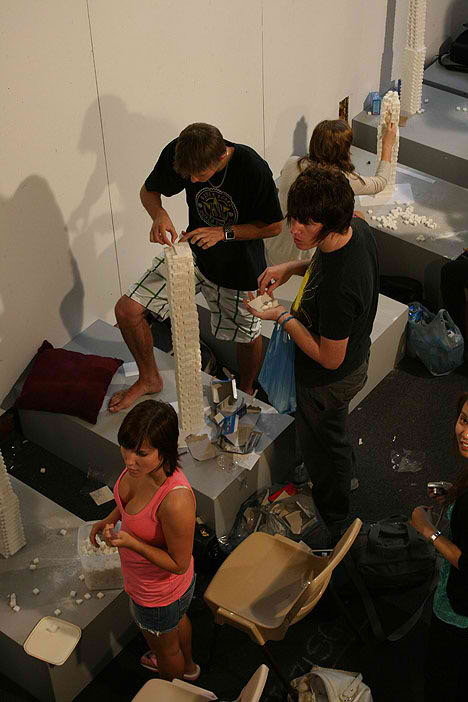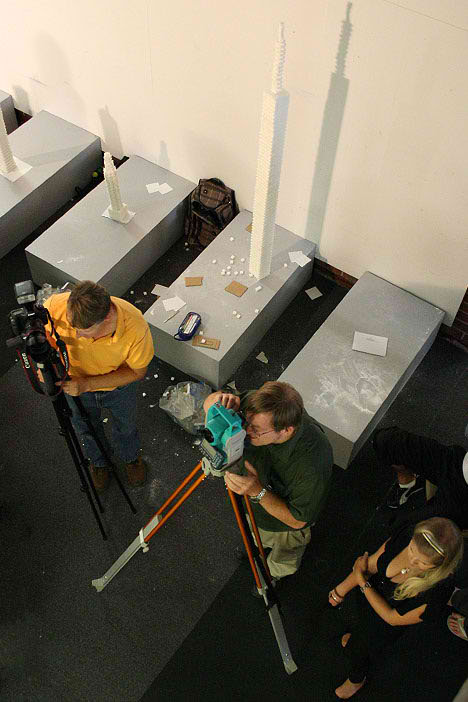 The previous world record was… am not too sure, anyway from the conversation I overheard between the students and lecturers was that the new record is 1.8 meters, image of the tower as shown below: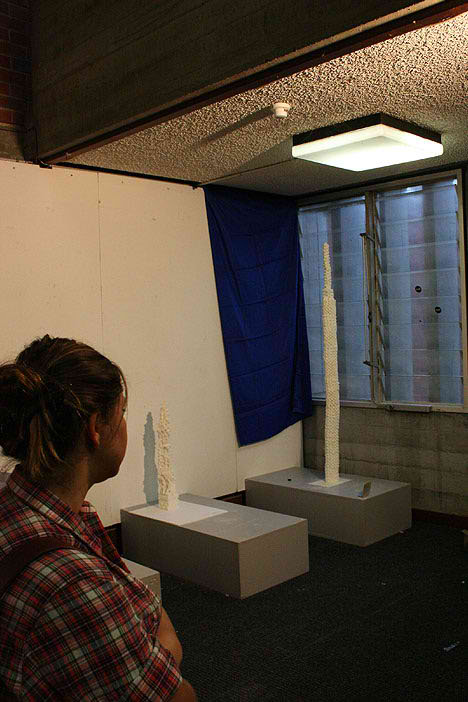 That is the new record holder for the tallest tower made of sugar cubes, breaking the record is only part of the assignments, aesthetic and the composition of the cubes does carry weight when it comes to grading.