Just imagine all the many new creative activities you can do with the new 'Wall', you can paint a mural on it, hang some photos, grow a plant or even project a movie onto it. Here are 8 creative room divider. Image copyright and source as statement after every
Meeting Space by Richard Shed studio
A simple meeting space for a creative agency in Shoreditch, East London. The creative idea is the needs for privacy and a division of function in their studio, Richard Shed & An Michiels solution was to design a timber partition wall which has a defining presence in the space. Images source via Yatzer.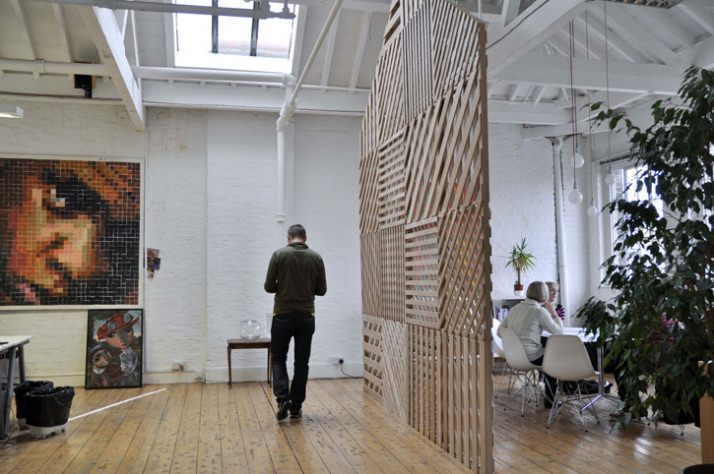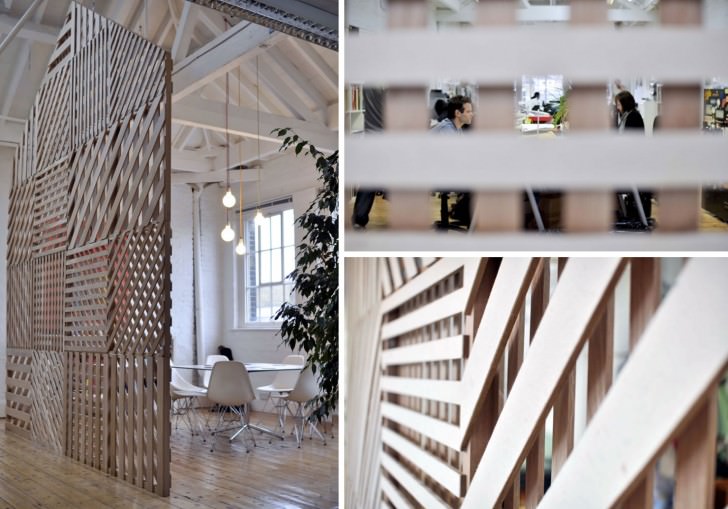 Wooden Pallet Room Divider
If you're a wood lover, this is perhaps the cheapest and most honest design. Not only it can be easily DIY, it is environmentally friendly as it recycles unwanted Pallet. via my friend staci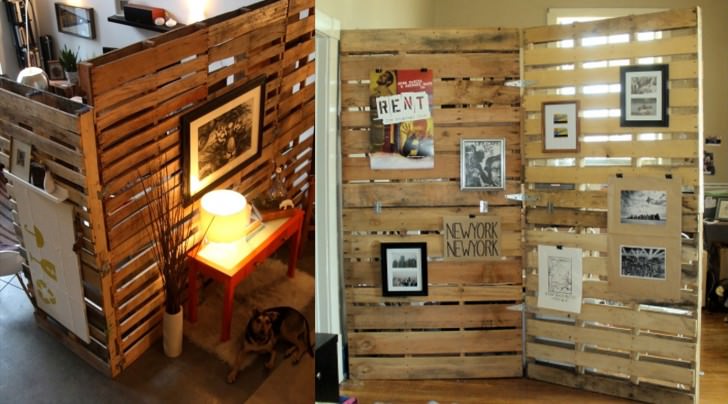 Fiber Optic Room Dividers
You got to be rich to own this partition, the fiber optic strings mimic natural phenomena like sea creatures and waterfalls for a truly otherworldly feel. via Trendhunter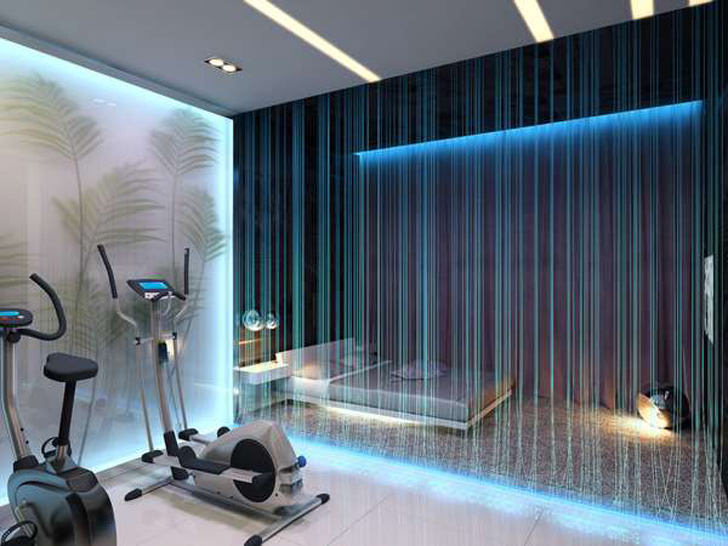 Rope Wall
Yet another simple DIY screen partition. The string's thick rope stretched from floor to ceiling, these vertical jute rope division walls that allowed for defined "zones" but still retained light and visibility throughout the entire space. Via Brick House.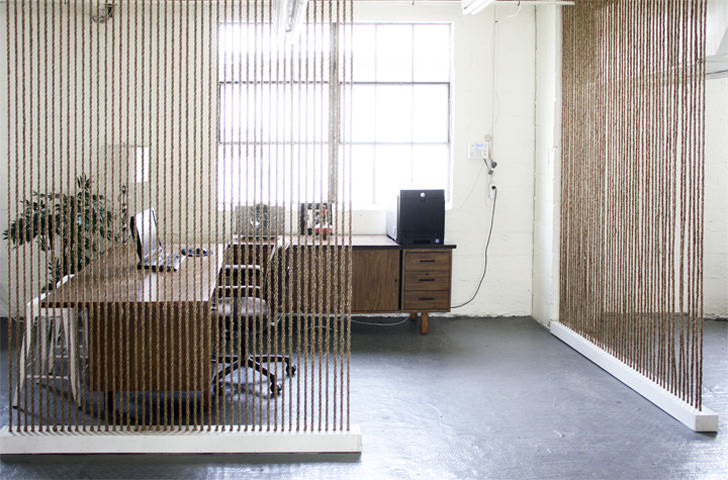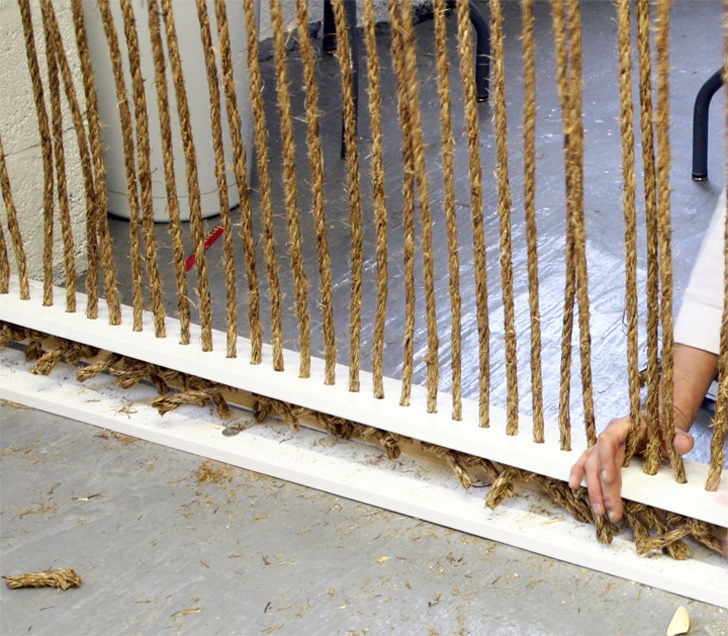 Globalhaus's Stick Screen Space Divider
The sculptural Stick Screen is mobile and modular, and comes in either wood or acrylic sticks. Of course, we much prefer the wooden sticks for their organic texture and ability to evoke the outback. Otherwise, what's the point?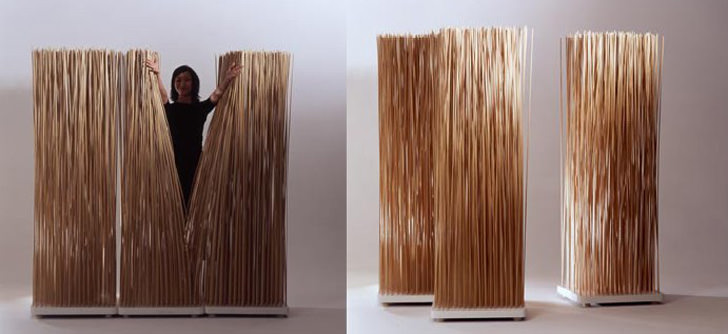 Natural Tree Branch Divider
Natural Tree Branch Divider by Natsiq Outdoor features towering tree branches attached to a lacquered stainless steel base. It acts much the same way a natural privacy screen of trees would, allowing in just the right amount of light and breaking up the space without closing it off. via 1designperay.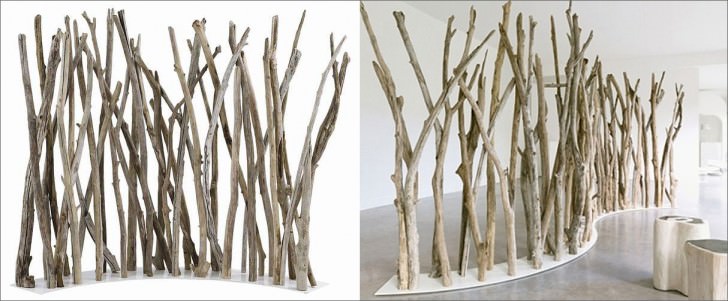 Modern Fireplace Design Divider
There are many fireplace designs which are inspirational. All of them are so amazing but this modern black design is not only a fireplace, but also a wall divider and a TV holder. Three elements packed into one. via Hosowo.com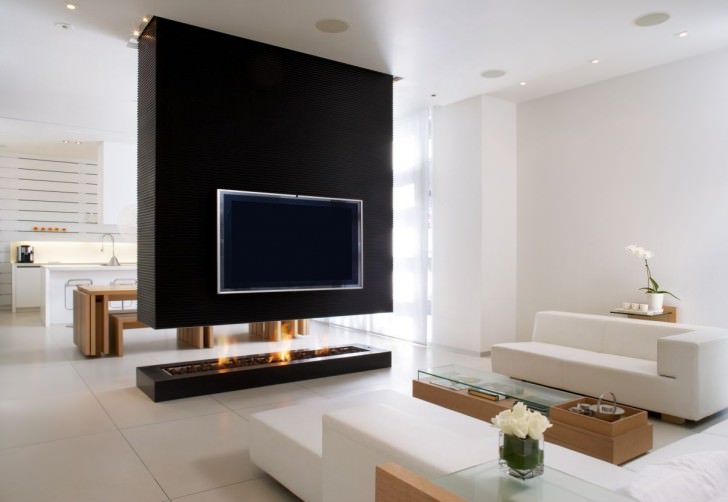 GREEN wall horizontal
Designed by DEDON, this wiremesh green wall creates an oasis with this multi-faceted room divider and define private, undisturbed spaces for breezy relaxation. Or, generate new space without confinement or limitation. via StylePark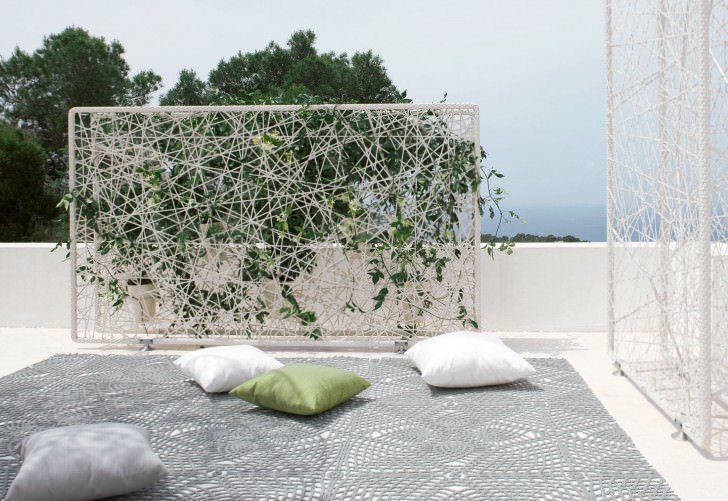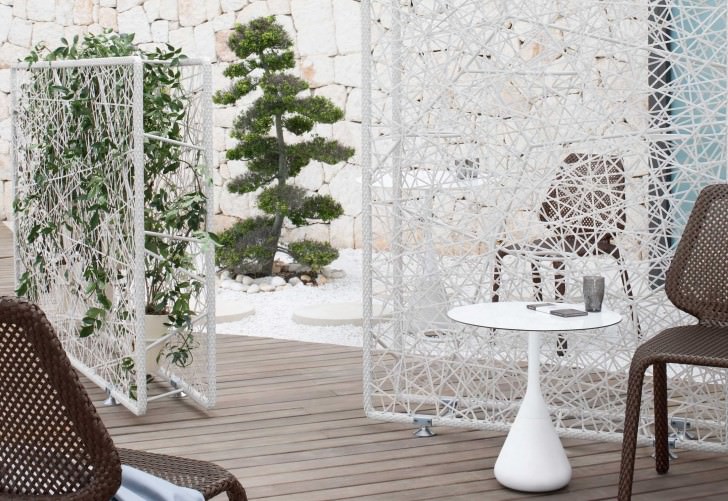 Plant Screen
Tall and thin, low and wide, curved, double-sided and most important: the plant materials as well as the expression and design can vary ad infinitum.