I stumbled upon these really funny doodles by Asia and Landysh Akhmetzyanova. If you love the artists' doodles, do visit their Lingvistov official site and support them by purchasing greeting cards, high quality prints, children books and stationery.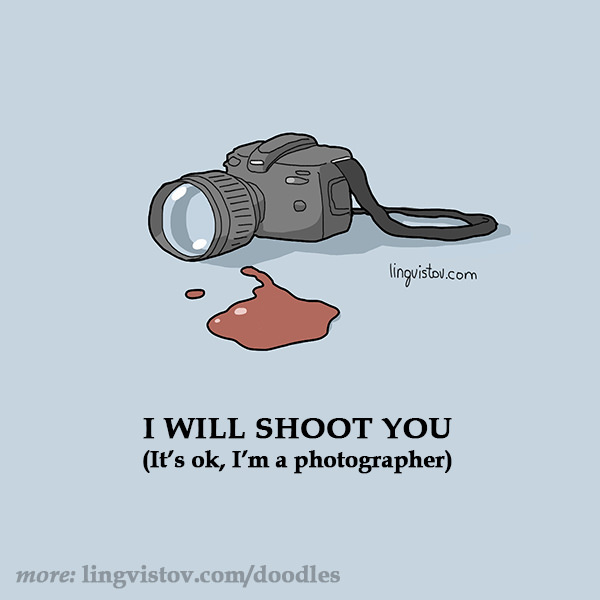 I will shoot you (It's ok, I'm a photographer)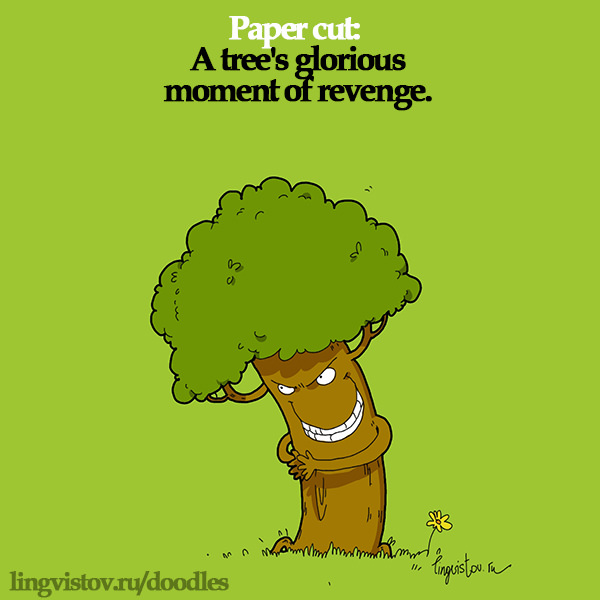 Paper cut: A tree's glorious moment of revenge.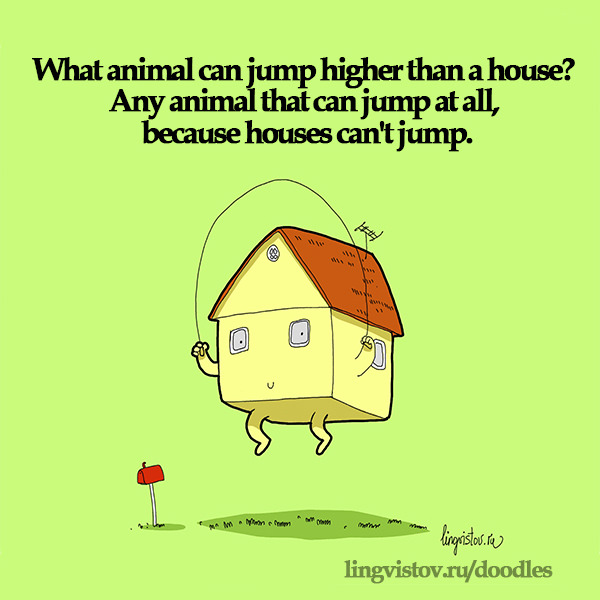 What animal can jump higher than a house? Any animal that can jump at all, because houses can't jump.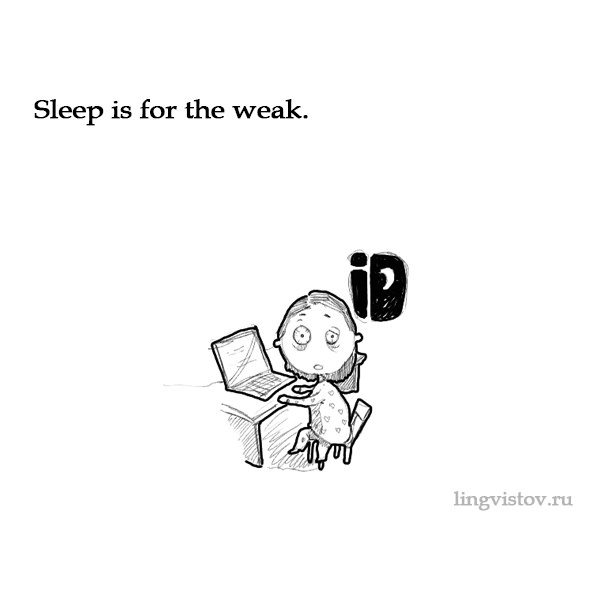 Sleep is for the weak.
Coffee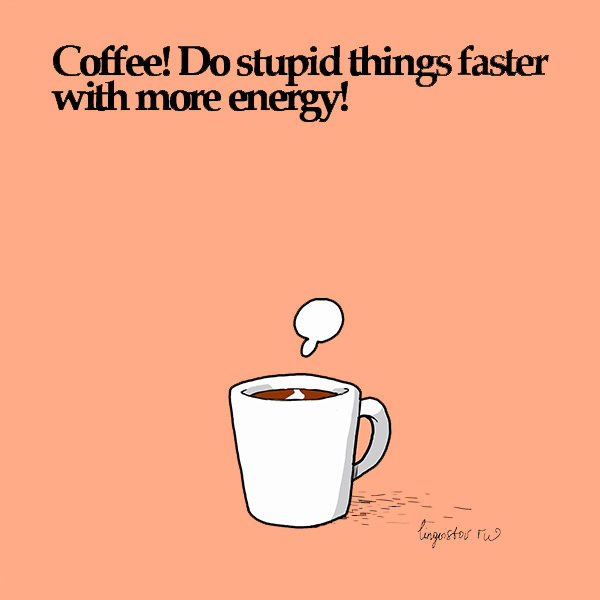 Coffee! Do stupid things faster with more energy!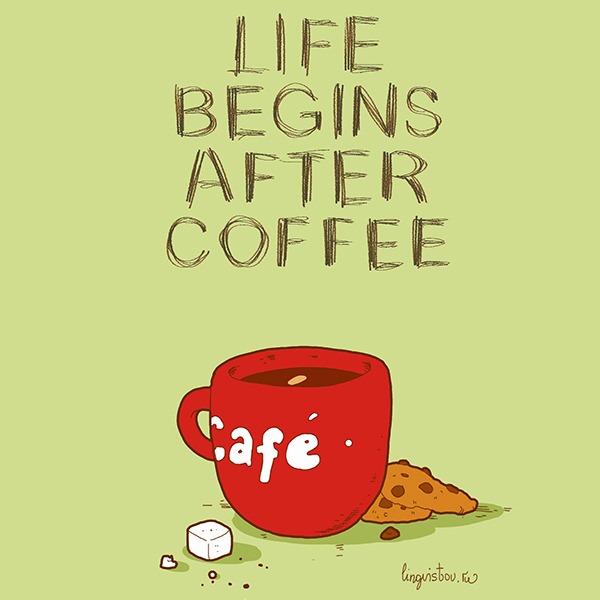 Life begins after coffee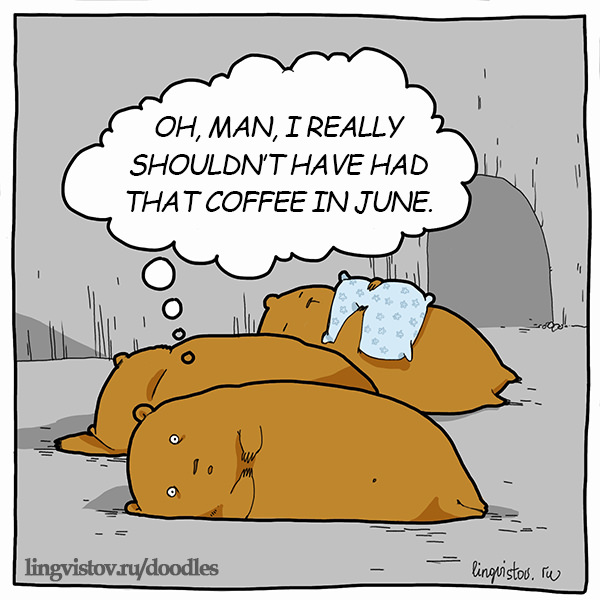 Oh, man, I really shouldn't have had that coffee in June.
Computer & Technology
If you've never experienced any printing problems while rushing for a deadline, chances are it is not a deadline.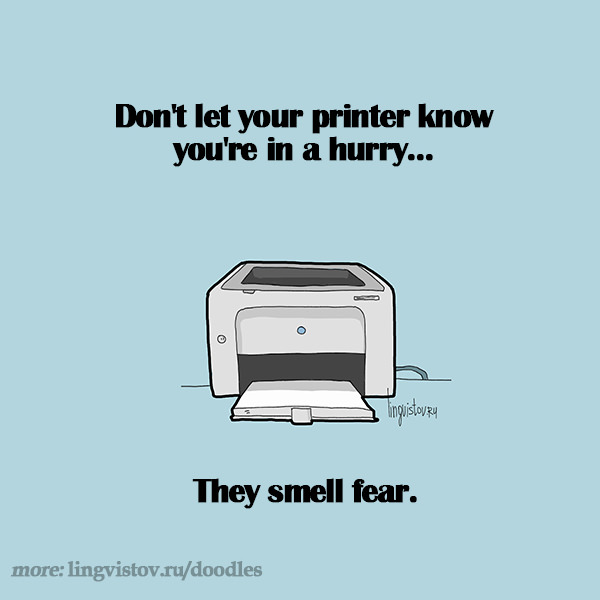 Don't let your printer know you're in a hurry… They smell fear.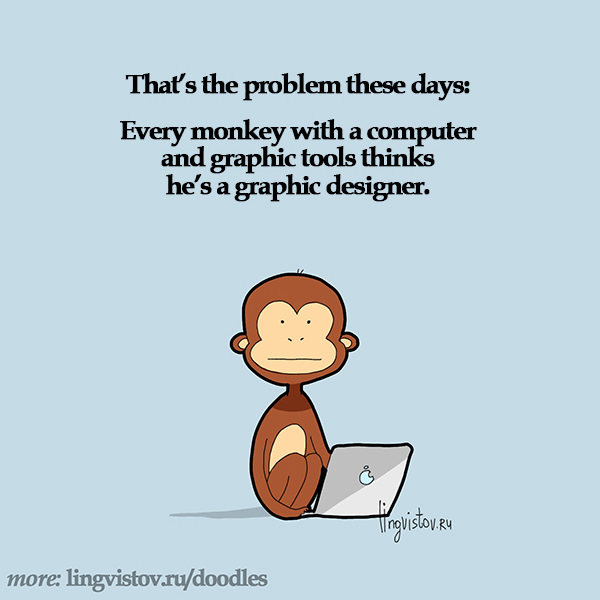 That's the problem these days: Every monkey with a computer and graphic tools thinks he's a graphic designer.
Creativity & Imagination
There is a saying, Creativity is allowing yourself to make mistakes. Art is knowing which ones to keep.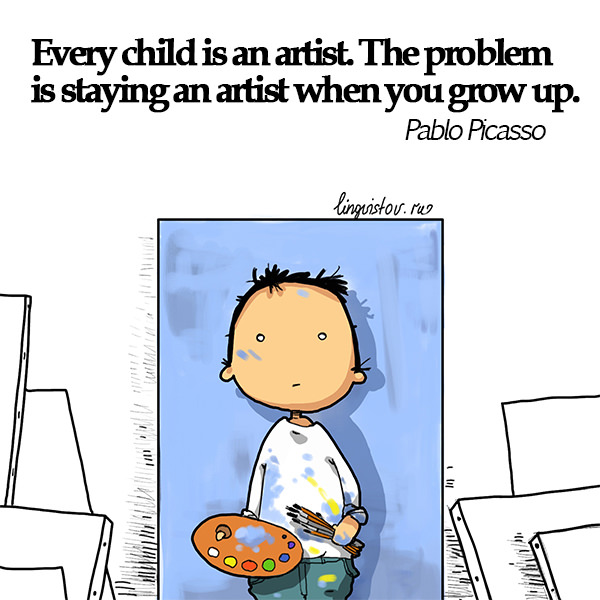 Every child is an artist. The problem is staying an artist when you grow up. Pablo Picasso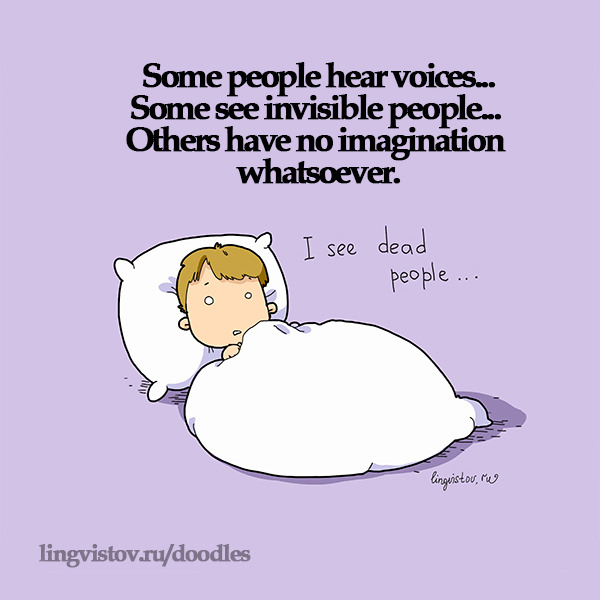 Some people hear voices… Some see invisible people… Others have no imagination whatsoever.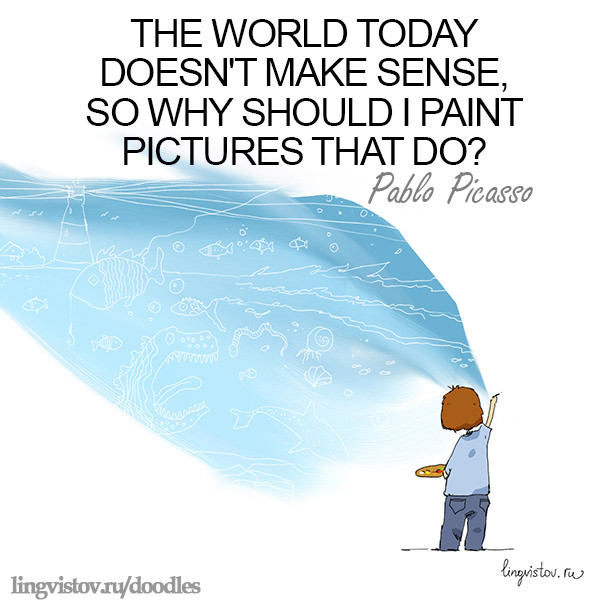 The world today doesn't make sense, so why should I paint pictures that do? Pablo Picasso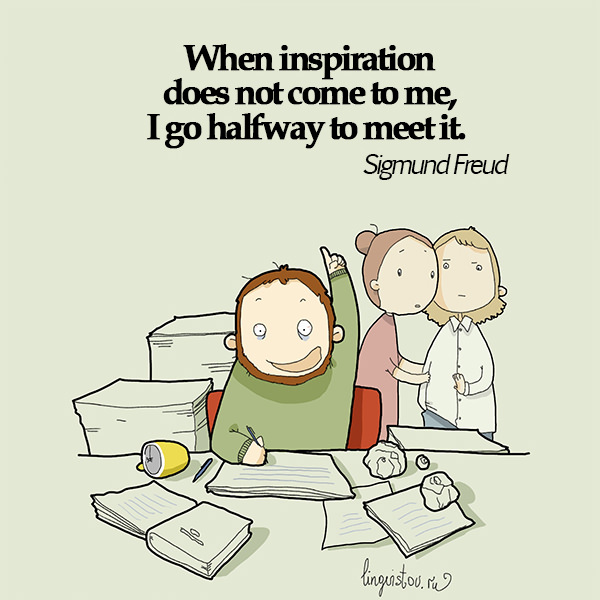 When inspiration does not come to me, I go halfway to meet it. Sigmund Freud

When I draw birds I draw flying mustaches.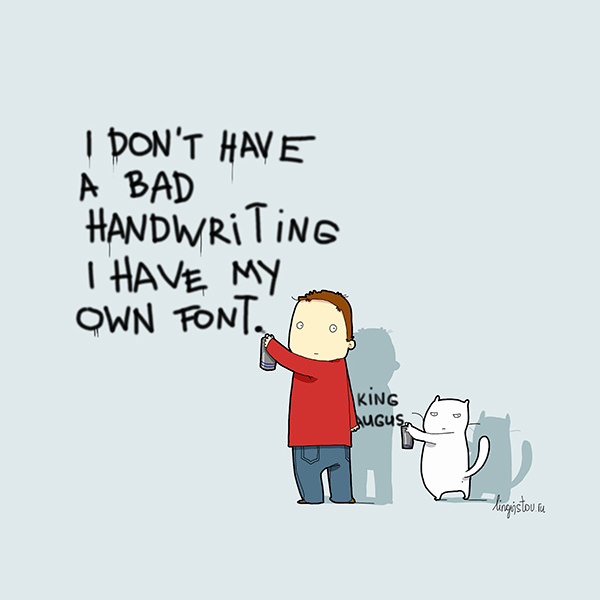 I don't have a bad handwriting. I have my own font.
Architecture and Working Life
Unless you have no life or you own your own business, Friday is always the best day for any workers. TGFI.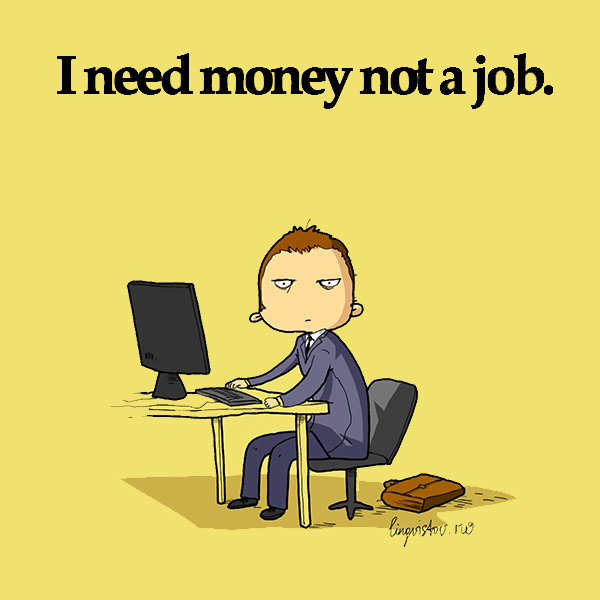 I need money not a job.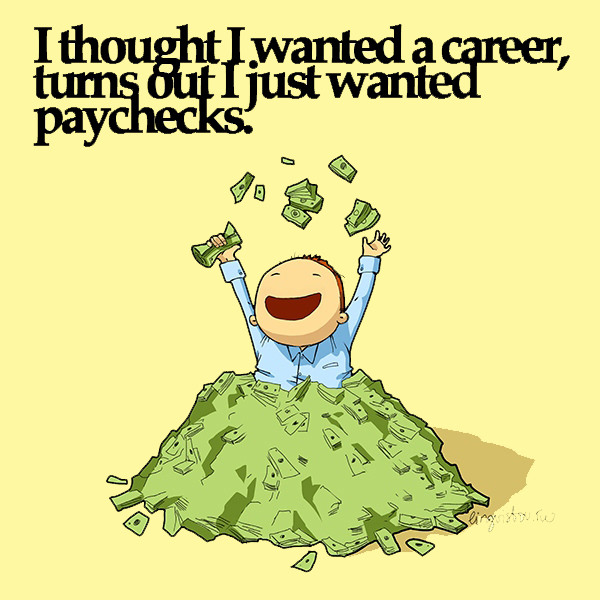 I thought I wanted a career, turns out I just wanted paychecks.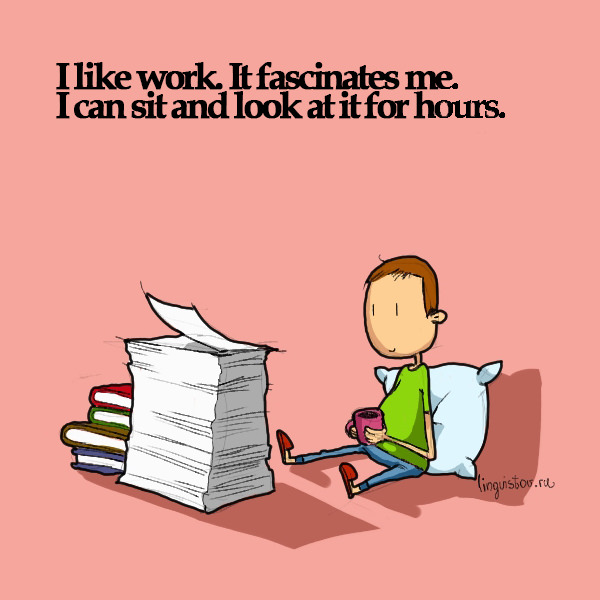 I like work. It fascinates me. I can sit and look at it for hours.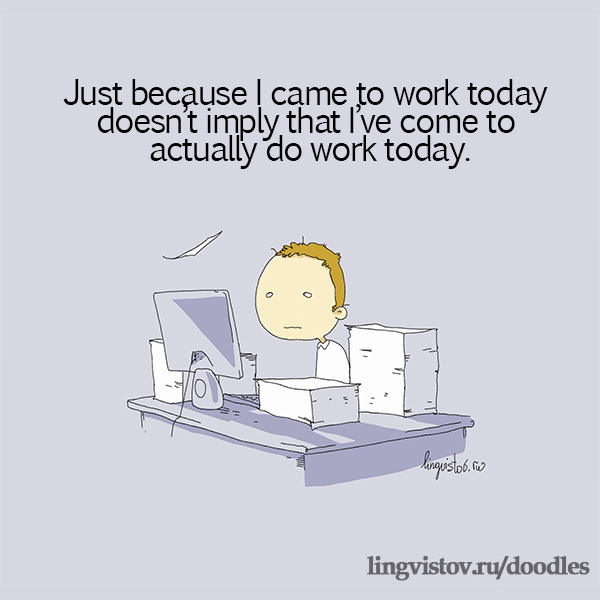 Just because I came to work today doesn't imply that I've come to actually do work today.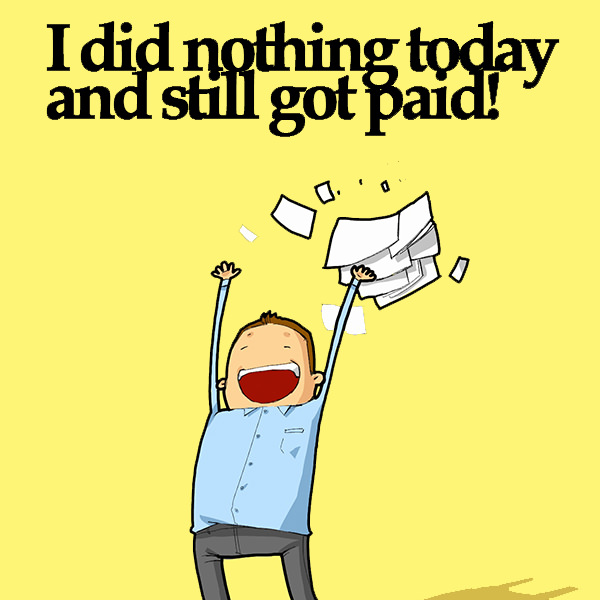 I did nothing today and still got paid!

Nothing messes up your Friday like realizing it's only Tuesday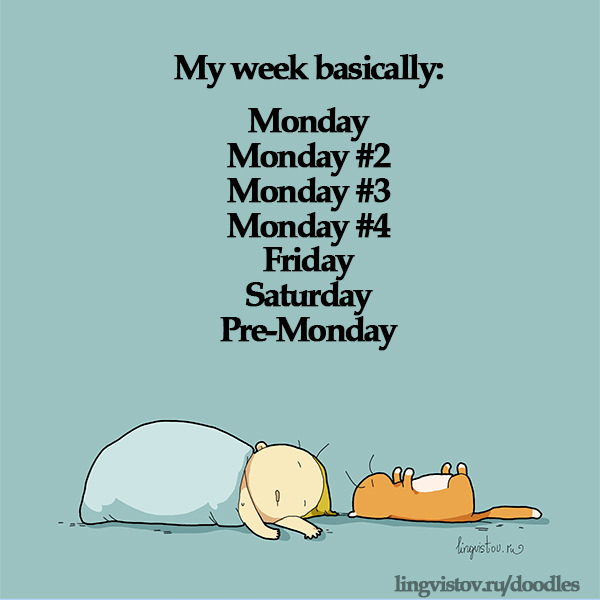 My week basically:
Monday
Monday #2
Monday #3
Monday #4
Friday
Saturday
Pre-Monday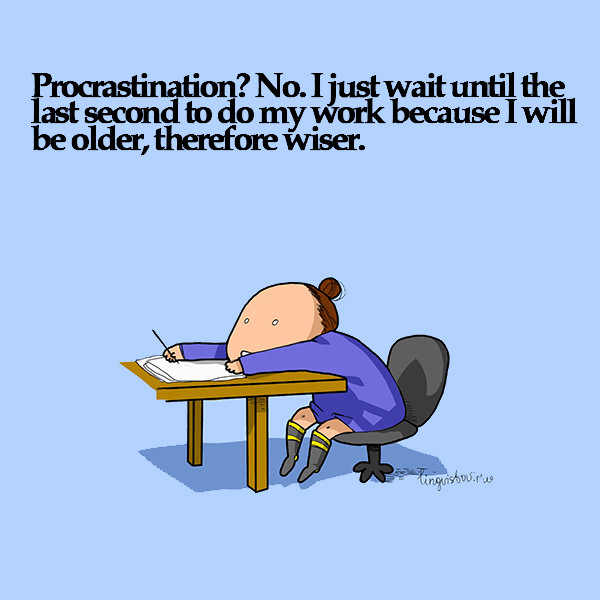 Procrastination? No. I just wait until the last second to do my work because I will be older, therefore wiser.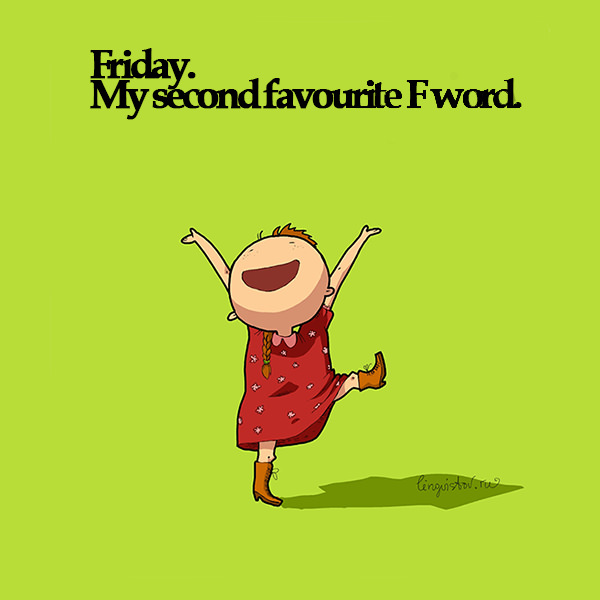 Friday. My second favorite F word.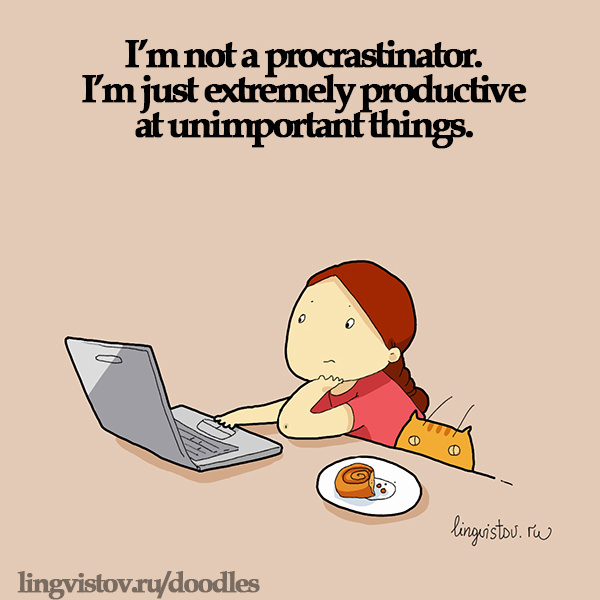 I'm not a procrastinator. I'm just extremely productive at unimportant things.