Frank Gehry appeared as himself in The Simpsons in the episode "The Seven-Beer Snitch", and according to an interview, he really, really regrets his guest appearance on The Simpsons. Why? because his buildings all look the same and the simpson appearance further strengthen the argument.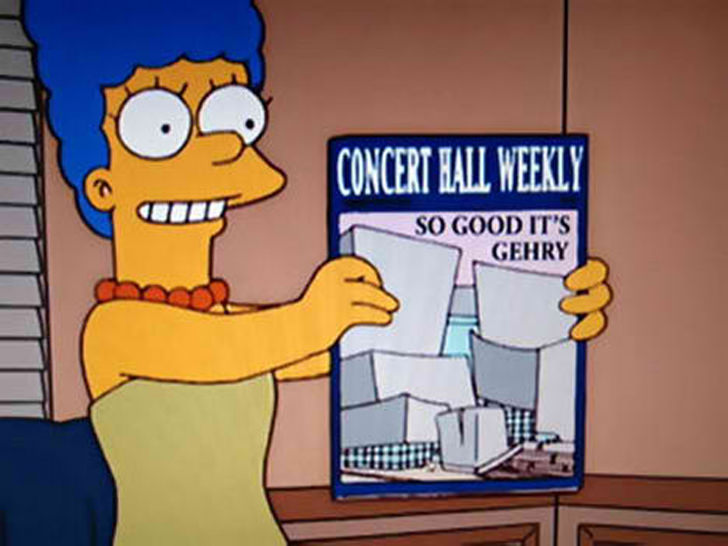 Marge convinces the town to fund a new concert hall, designed by architect Frank Gehry.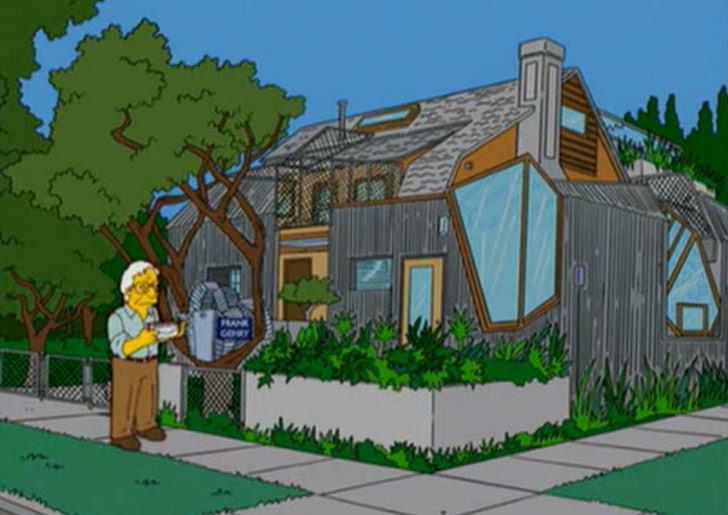 Frank Gehry checking out the offer letter. Look at the house, its Frank Gehry's own house in LA.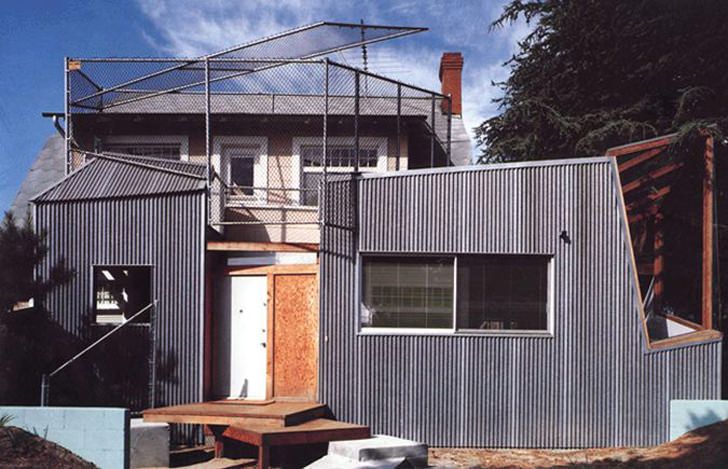 Frank Gehry's own house in Los Angeles is rather a collision of parts, built to stay but with a deliberately unfinished, ordinary builderlike sensibility of parts.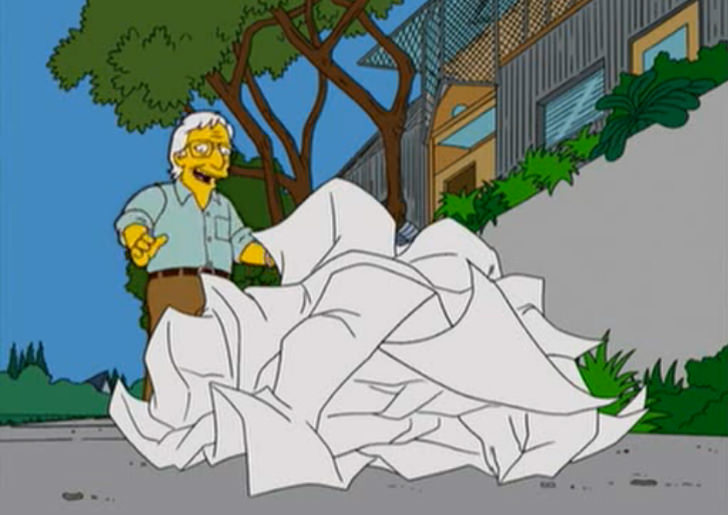 This must be the best part on how Frank gehry got his idea for the concert hall.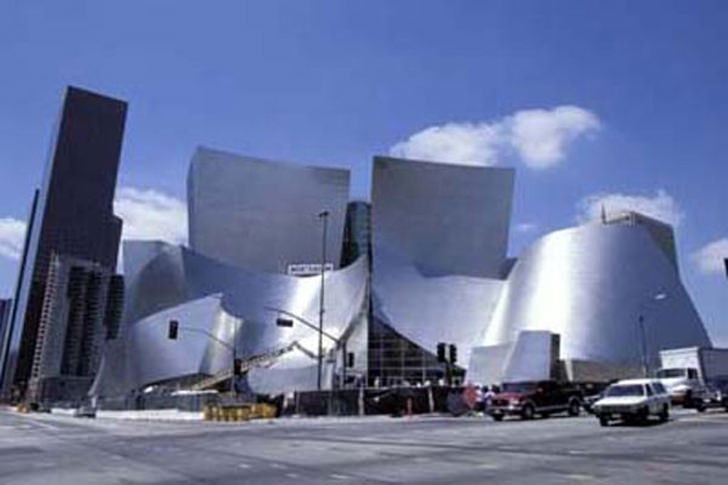 The graceful curves of Frank Gehry's Walt Disney Concert Hall in Los Angeles are familiar to anyone interested in contemporary architecture or the work of this great master.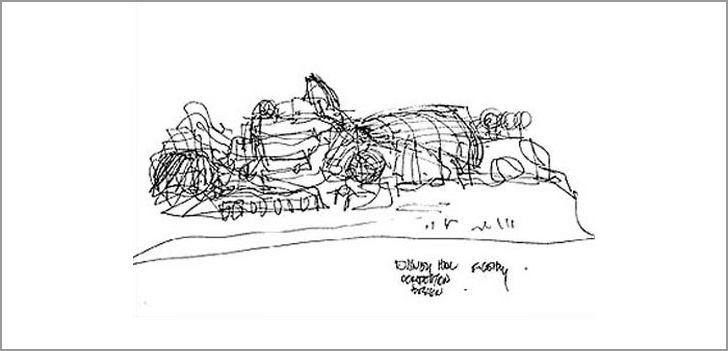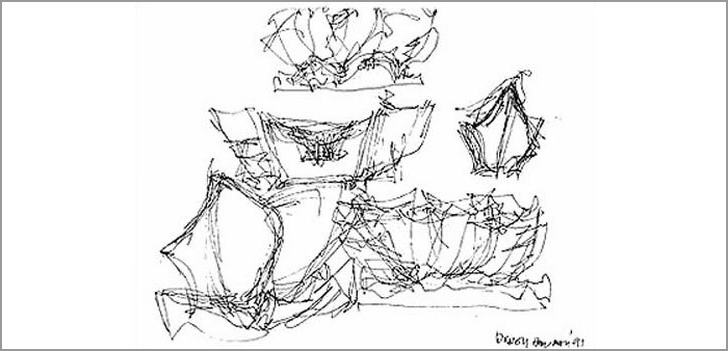 Architecture can be fun, check out David Teoh's latest post on Frank Gehry in the Simpson. I like the part where Frank Gehry crumple the letter and tosses it on the ground and get his idea for the infamous walt disney concert hall. That's not it, the best part would be the construction of the Walt Disney concert hall, its unbelievable. So, what are you waiting for? Read the whole article at David Teoh's Blog.
Here is the summarize plot of the cartoon – In an attempt to prove to Shelbyville that Springfield is not a hick town, Marge convinces the town to fund a new concert hall, designed by architect Frank Gehry (who voices himself). However, Springfieldians just aren't interested, and Mr. Burns buys the bankrupt concert hall in order to turn it into a new federal prison, in which Homer is imprisoned after a snafu. Homer runs into quick trouble in prison when Fat Tony (Joe Mantegna) targets him for squealing.
Back to the whole Frank Gehry's Walt Disney concert hall issue, it makes me wonder how in the world did he manage to pull out something so de-constructive? The sketches is beyond words, I'm more of Tadao Ando's fan, maybe that's the reason why I don't really like Frank Gehry's style, or is it just me?