Next year is my 8th year studying and working in the architecture field, 8 years of rubbish and suffering is one hectic journey. Quite a number of my friends asked me, is the course rewarding? Well, I believe the question is very subjective and might vary from person to person, again, it really depends on how you use your new found knowledge, as for me, it does have an impact on me and they way I look at cities, society and not to mention anything related to art and design.
8 Years is too long, ladies and gentlemen, boys and girls, children of all ages, I am proud to present Corbs Junior the instant architect, your solution to the long and winding architecture journey: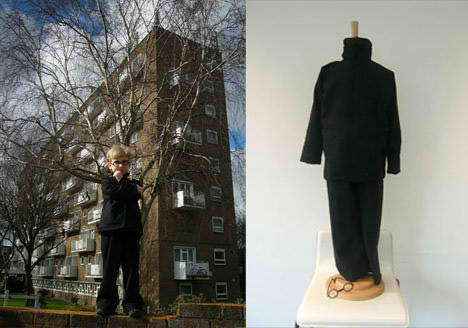 Image Source: The Toy Factory
For 35 pound, you can be Le Corbusier Junior for this coming Christmas, what amazed me is the architect's costume which cost the same as a high court judge, more than a barrister, an English knight, a Warrior, Robin Hood or any other character.
Which kid would want to dress up as an architect? For the same amount of money, one could purchase two different fairytale outfits. Unless, kids too find that being an architect is sexy.
Although there are several different 'types' of architect who will wear a gamut of styles, many of them do find themselves at some time or other in their career dressed in black! This outfit comprises a black polo neck with a black designer suit with 'nehru' style collar formed from exquisite materials. The glasses are included as a reference to Le Corbusier who remains a design icon for many. Source: The Toy Factory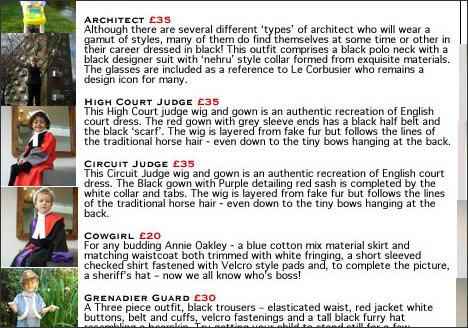 If 35 Pound is way beyond your budget, try this, its free, yes, its Le Corbusier again, possibly the greatest architect ever. You know, his outfit does resemble Harry Potter's outfit.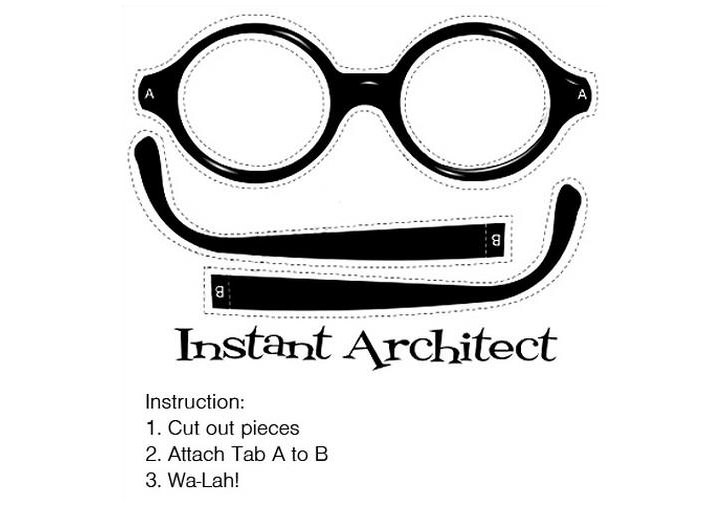 Black, black, black, Rumors had it that Zaha Hadid dress in nothing but black outfit, is it true? As for me? I prefer jeans and t-shirts, simple and cozy. More on Architects and fashion at Battle of the Architects.
Via B******s to Architecture and PartIV