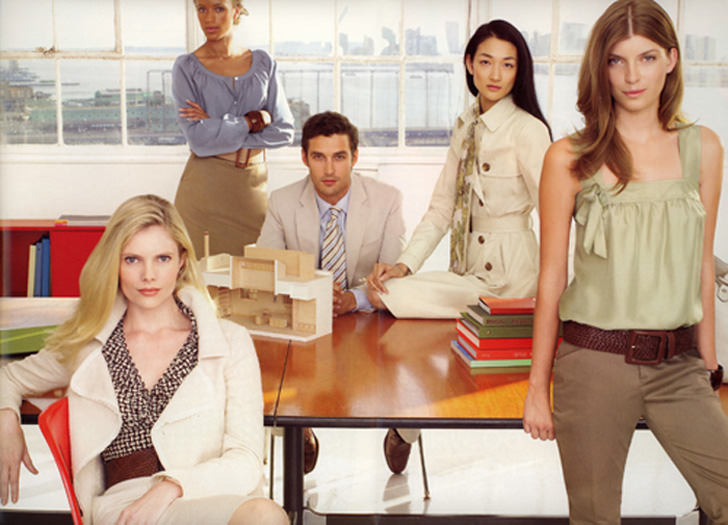 Here is an advertisement from Banana Republic, a fashion company. It appears that they're promoting architects as a cool looking hunk surrounded by sexy young ladies, in reality it is the other way around. I would assume that they've got this idea from some kind of survey that says architects are sexy and ladies would literally die to marry an architect.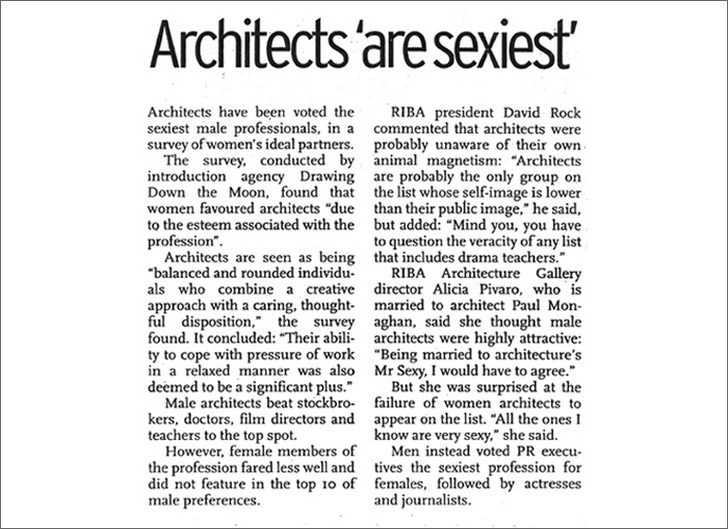 Old Spice – Architect
Old Spice is a body shampoo for men. At least they portray architects as someone that does manual labour and holding an oversize paper and pointing at something in the sky.
Yes, we shower in our living-room.