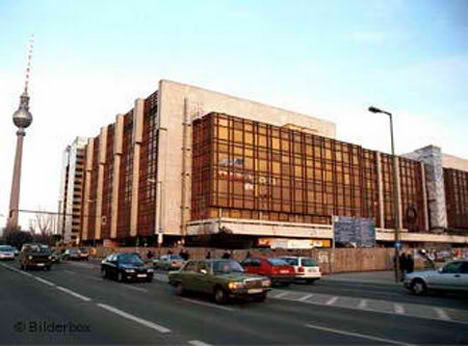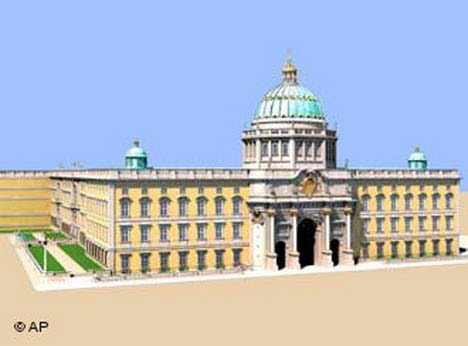 The Newly Proposed Royal Palace
It is sad to read that the Germans are preparing to demolish the Berlin's palace of the Republic. I am no fan of the communist and their ideas, but am against the idea of wiping off one's history. If one do not learn from their past, how are we going to face the future? The Palace of Republic is not just another building, its part of German's history, where the communist once rule the other eastern half of German, and by destroying it doesn't mean that history has been rewritten all over again.
The demolition was decided on long ago for two main reasons. To start with, the building was contaminated with asbestos. In addition, plans arose to rebuild a replica of the 18th century royal palace that once stood in the same place, but was blown up in 1950 by Communist rulers who saw in it a symbol of Prussia's military past.
What good does it bring by building something that is totally out of time and without any meaning to it? At least the Palace of Republic was build with a purpose, where else the proposed Royal Palace replacing the existing building has no meaning to it in term of architecture at this period and no royal member exist to justify the name given to it.
"It's not a realistic possibility," said Wilson. "I think one should not build a plastic Disneyland version. Many of us have proposed to use some of the geometries of the old palace, to use the shape, but to do a contemporary building."

"Politicians should really have more respect for those eastern Germans who put all their skills and expertise into constructing this unique facility," he said. "All we hear is that it was former state leader Erich Honecker's project. Maybe, but that doesn't justify tearing down the building. It cast such a spell on ordinary people and really was a perfect place to have a good time, complete with a bowling center, fantastic concert halls, bars and the like. Nobody claims that Honecker was a good guy, but the Prussian king who had the former royal palace built wasn't such a do-gooder either. He sent so many people to their deaths in various imperial wars. So why should anyone want to reconstruct the royal palace?"
source: DW-World and PushPullBar