There is something magical about lines, something sacred about line drawings where a majority of architects find it sexy. Like doctors and blood, or accountants and creative accounting scandals, lawyers and liars.
IOGraph (Free, Windows and Mac OS) is an application that turns mouse movements into a modern art. The idea is that you just run it and do your usual day stuff at the computer. Go back to IOGraph after a while and grab a nice picture of what you've done!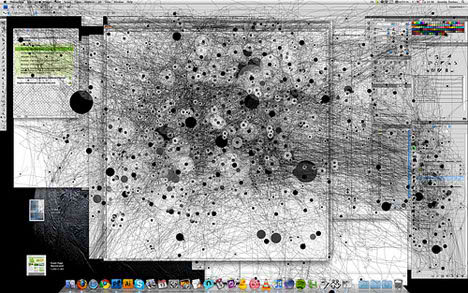 Mouse pointer track after 3 hours of working in Photoshop. Black circles are pointer stops (not clicks). Image Source: Anatoly Zenkov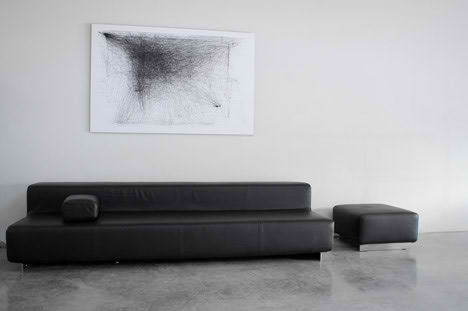 Bienalto Consalting new office (Sydney, Australia) © Matt Cumming. Image Source: Anatoly Zenkov
Reminds me of the Japanese Mad Poet:
"From the age of six I had a mania for drawing the shapes of things. When I was fifty I had published a universe of designs. but all I have done before the the age of seventy is not worth bothering with. At seventy five I'll have learned something of the pattern of nature, of animals, of plants, of trees, birds, fish and insects. When I am eighty you will see real progress. At ninety I shall have cut my way deeply into the mystery of life itself. At a hundred I shall be a marvelous artist. At a hundred and ten, everything I do – be it but a line or a dot – will be alive." – Hokusai (1760-1849)
Here are my Photoshop and AutoCAD mouse movements, both approximately half and hour worth of recording. That big black circle is a mouse pointer stops – me bathing.