Your odds of being hired as a designer by submitting a boring typical 'Microsoft Office Word' resume is as good as all the other applicants. As a person of artistic taste, it is utmost important to present yourself in an artistically acceptable way. Without further ado, here are 7 minimalist Resume / CV with portfolio layouts for Graphic Designers, Interior Designers, Architects and more.
Free elegant double grid resume template for exceptional impact on employers and company managers.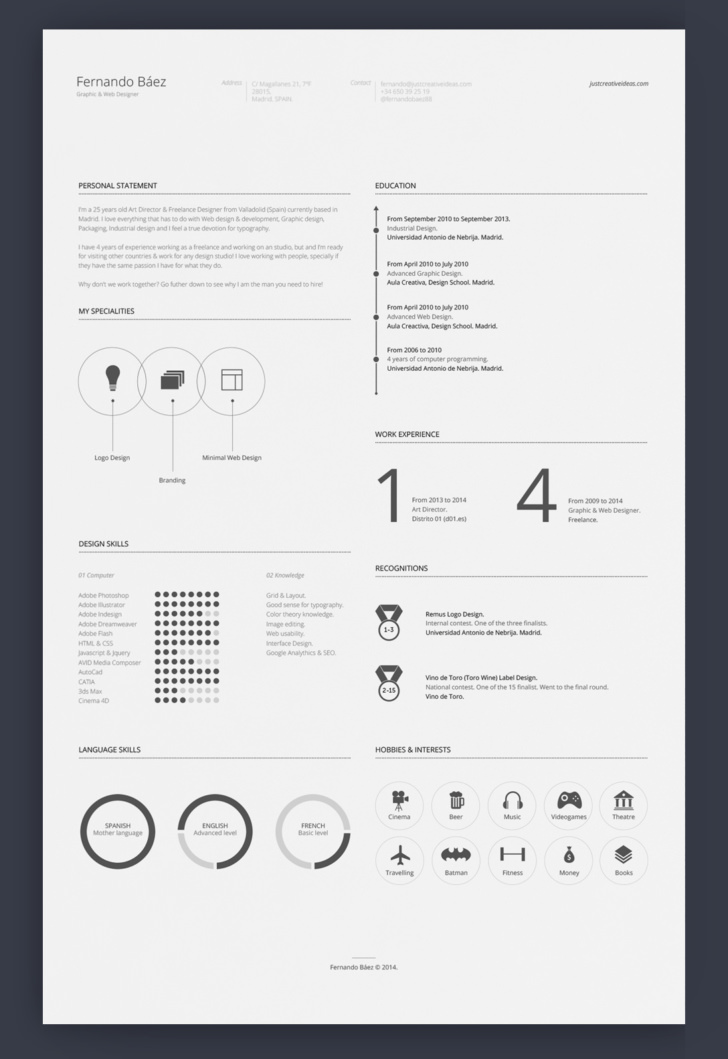 ↓ 02 – By Patryk Korycki | Adobe Illustrator
Free minimalistic resume / CV in Adobe Illustrator format with Portfolio.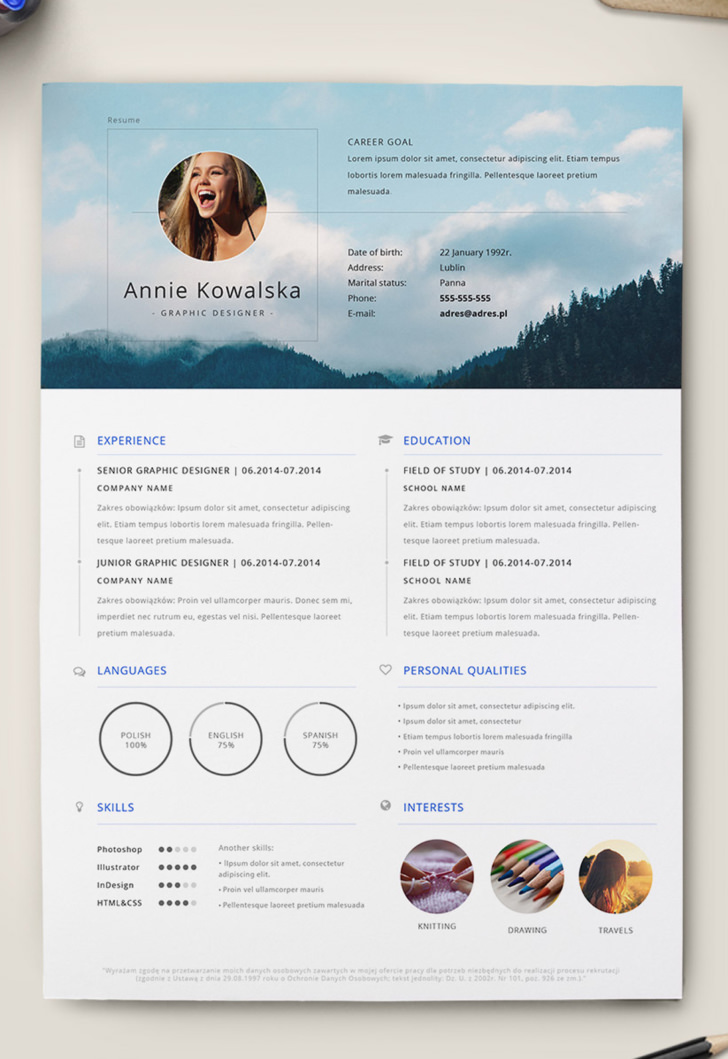 ↓ 03 – By Angga Baskara | Adobe Illustrator And Photoshop
Resume Available in Ai (Adobe Illustrator) & PSD (Adobe Photoshop). Super Easily to Change Percentage Skill, group layer percentage start from 10% – 100% , just click layer visibility to active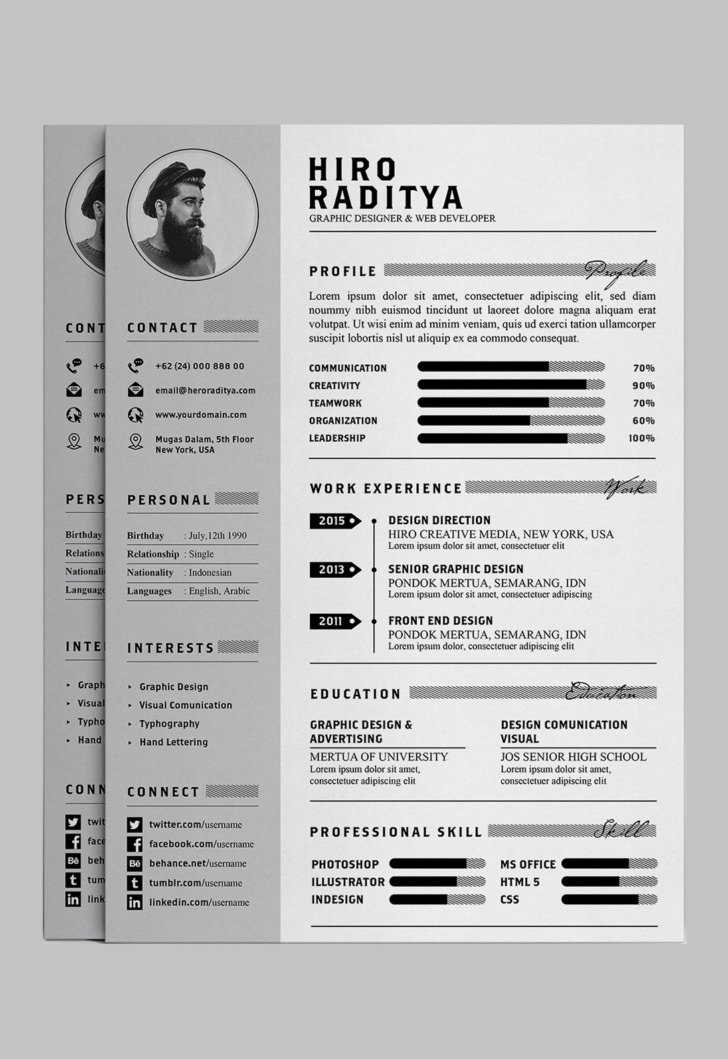 ↓ 04 – By Tolgahan Yurtseven | Adobe Illustrator
FREE Resume Template + Icons (Self Promotion).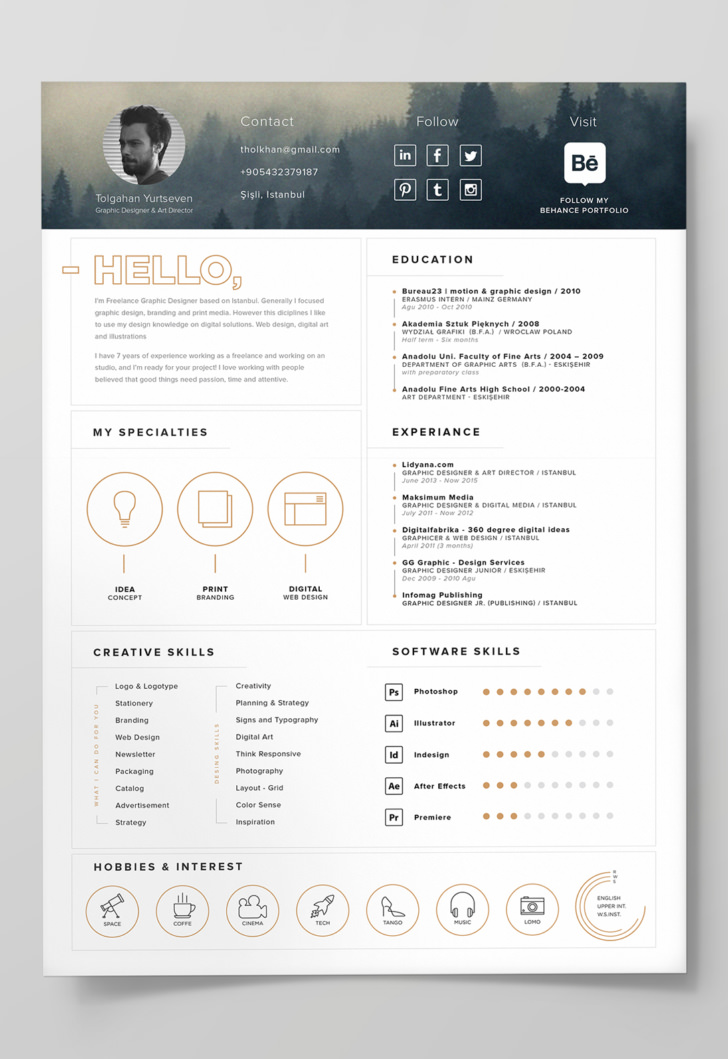 ↓ 05 – By Mats-Peter Forss | Adobe Illustrator and Photoshop
Ultra-minimalistic and clean resume template to get your job today! Works on Photoshop and Illustrator! Contains resume, cv and cover letter. Header is Smart Object and works great on white too. Get your dream job today :)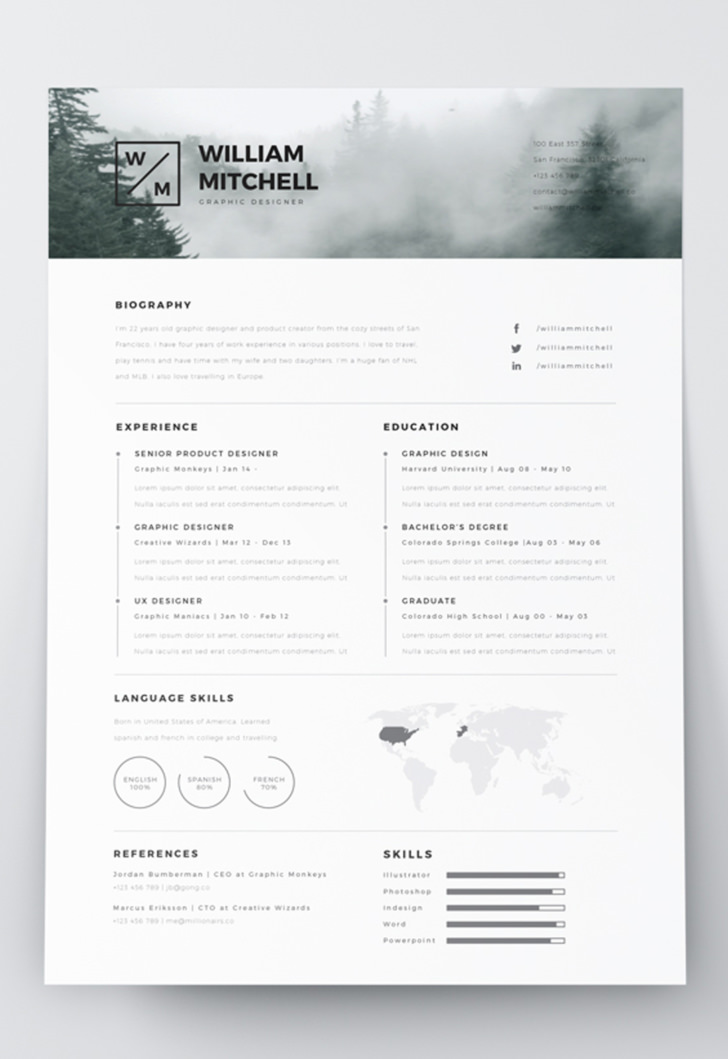 ↓ 06 – By Ikono me | Adobe Illustrator and Photoshop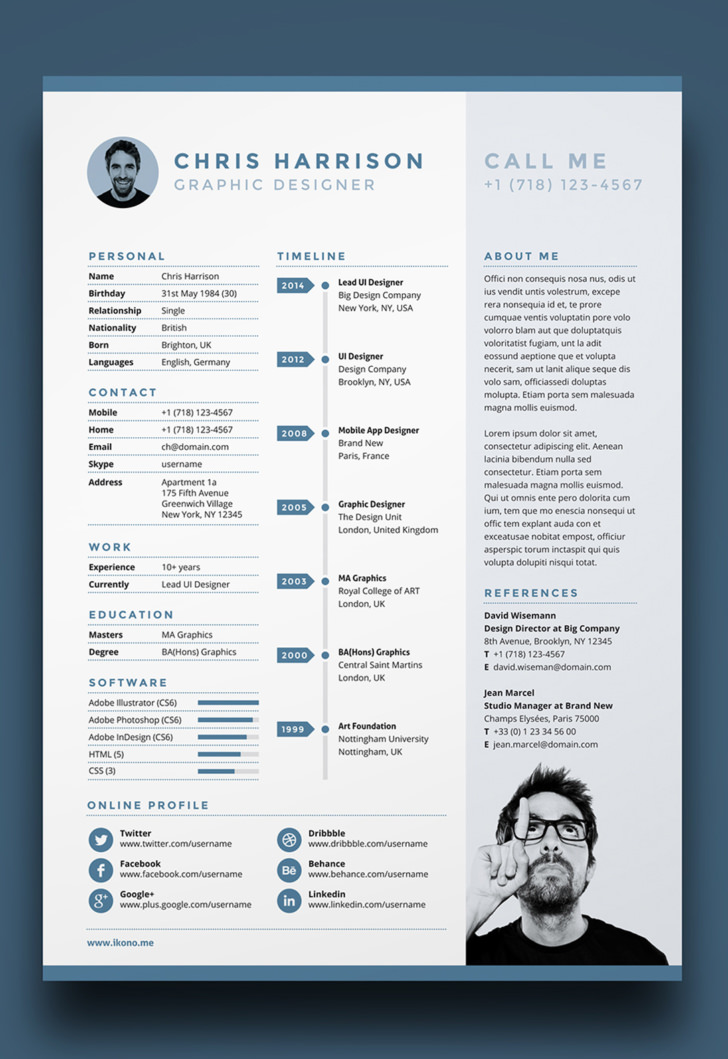 ↓ 07 – By Patryk Korycki | Adobe Illustrator