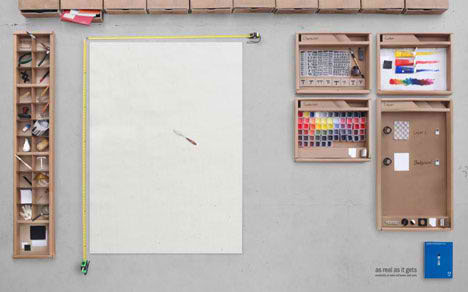 The latest Photoshop CS4 is out, just like all previous releases, it comes with all the whistle and bells meant for professional users such as:
Multi-Touch support on Mac laptops (and put finger smudges all over the screen!)
Better raw image processing
3D object painting and animation
3D/video support
64bit Higher performance on very large images (in 2009 when Windows 7 home edition is made available)
If it ain't broke, don't fix it! Mainstream software such as Microsoft Office, AutoDesk AutoCAD, Adobe Photoshop and many more remained stagnant for the past few years, new releases are made each year with minor bug fixes and major cosmetic changes such as the packaging design and user interface with shinny buttons, however the new Photoshop CS4 is slightly different from previous releases, three of their latest features caught my attention, they are:
Content-Aware Scaling
Use the new and revolutionary Content-Aware Scaling feature to automatically recompose an image as you resize it, smartly preserving vital areas as the image adapts to the new dimensions. Get the perfect image in one step without time-intensive cropping and retouching.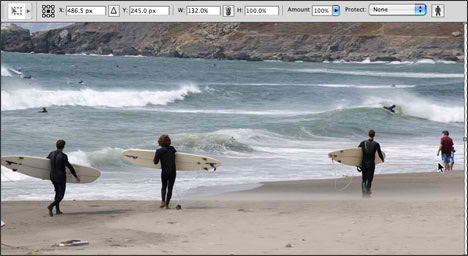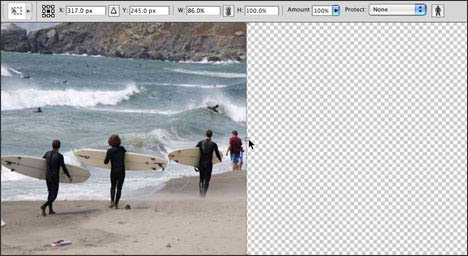 GPU (Graphic Processor Unit) Effect
Photoshop CS4's new GPU-aware nature allows it to share intensive tasks with the graphics card, speeding up operations significantly. Photoshop will offload panning, zooming, canvas rotation and several other operations to the GPU, allowing users to also experience a more free-flowing workspace. With the use of GPU, images displayed on the workspace scaled at odd percentage such as 23.5% no longer appears to be jagged.
Mask Panel
Finally the much awaited mask tool, it allows you to quickly create and edit masks from the new Masks panel. This panel offers all the tools you need to create editable pixel- and vector-based masks, adjust mask density and feathering, easily select non contiguous objects, and more.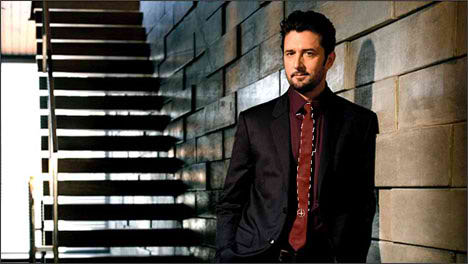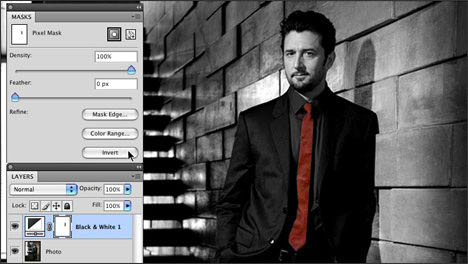 P.S. Can't get enough of Photoshop? Have you seen a truly awful piece of Photoshop work? Clumsy manipulation, senseless comping, lazy cloning and thoughtless retouching? Visit Photoshop Disaster.