Auto save in Photoshop? Imagine hours and hours of hard work lost due to a sudden power-lost or bad programming (bug) causes Adobe Photoshop to crash. Everyone been through this nightmare, unless you're old school with a T-Square and a drafting table.
Adobe Photoshop CS5 and Below
THe AutoSave feature is not available in Adobe Photoshop CS6 and below, thus you willl have to rely on 3rd party software. The AutoSaver is a free portable tool that saves the file on which you are working after an interval of time that you can set. It works on all apps that support the hotkey CTRL + s. Tested with Adobe Photoshop CS3 and AutoCAD 2007. This tiny application automatically execute the 'CTRL + S' command in the background, discreet I like! Download AutoSaver, you'll love it.

Adobe Photoshop CS6 and Above
If your Photoshop CS6 crashes for some reason, then next time you will open your file that you failed to save in the end, then Photoshop will open the saved version and the recovered version right after next to your saved file. Go to 'Edit' –> "Preference' –> 'File Handling'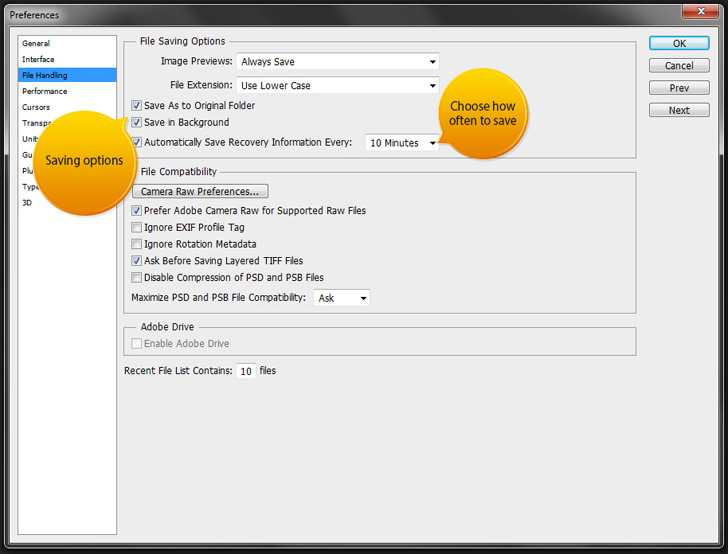 .