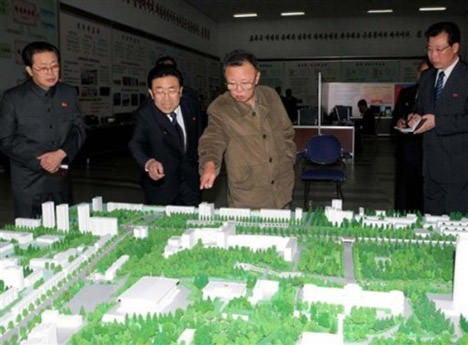 AP Photo/Korean Central News Agency via Korea News Service Via Kim Jong-il looking at things.
The dear leader liked to look at things, in this undated photo, our dear leader looks at a model as he visits the newly-built E-Library at Kim Il Sung University in Pyongyang, North Korea.
Okay, it is not a concentration camp, then again, who knows it isn't? You know, communism isn't that bad after all, look at the green spaces. All hail the dear leader, the one and only leader with anti-gravity hair.