Remment Lucas "Rem" Koolhaas [ Wikipedia ] is a Dutch architect, architectural theorist, urbanist and Professor in Practice of Architecture and Urban Design at the Graduate School of Design at Harvard University. Koolhaas worked as a journalist before becoming an architect. Changing his focus to architecture, from 1968 to 1972 he studied at the Architectural Association in London.
Among the most noteworthy were a series of international stores for the Prada fashion house, the Netherlands embassy (1997–2003) in Berlin, a student centre at the Illinois Institute of Technology (1997–2003) in Chicago, the Seattle (Washington) Public Library (1999–2004), and the headquarters for Beijing's state-owned China Central Television (CCTV; 2004–08).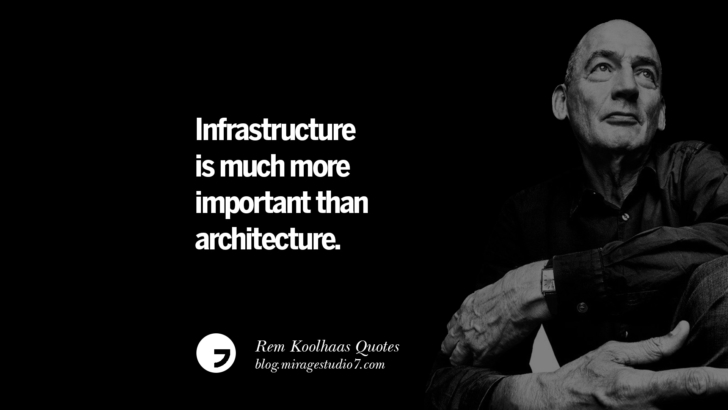 Infrastructure is much more important than architecture.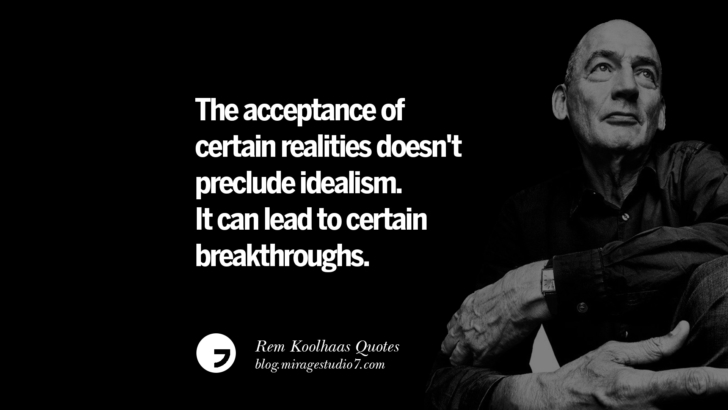 The acceptance of certain realities doesn't preclude idealism. It can lead to certain breakthroughs.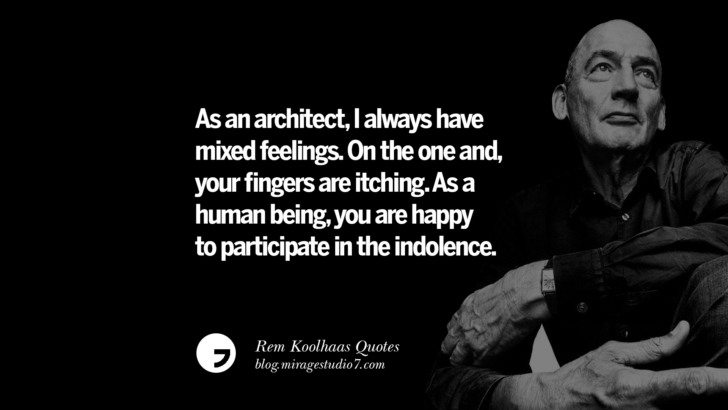 As an architect, I always have mixed feelings. On the one hand, your fingers are itching. As a human being, you are happy to participate in the indolence.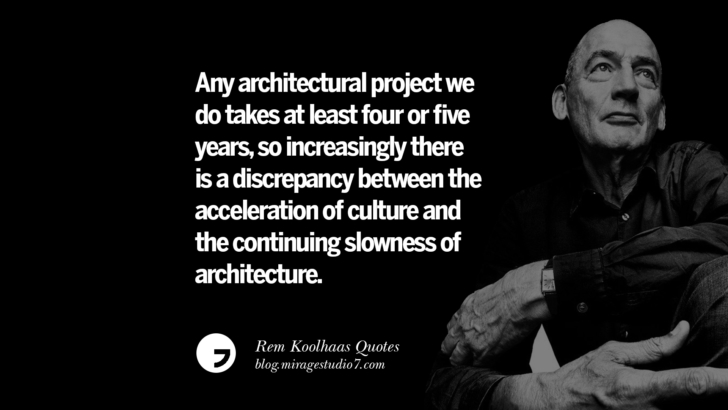 Any architectural project we do takes at least four or five years, so increasingly there is a discrepancy between the acceleration of culture and the continuing slowness of architecture.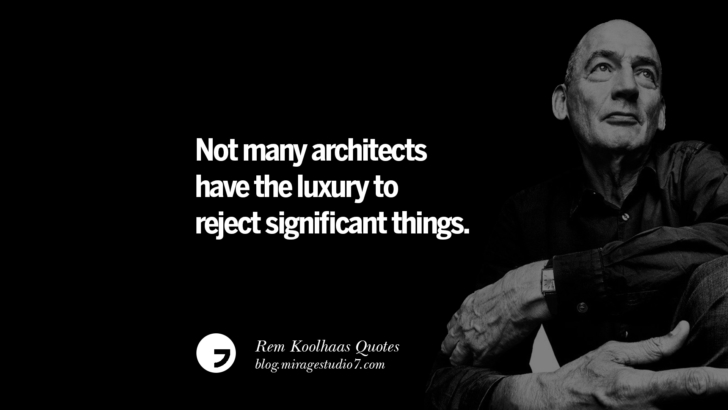 Not many architects have the luxury to reject significant things.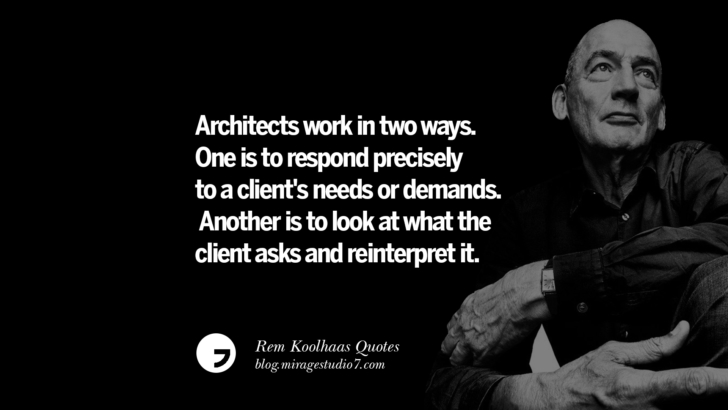 Architects work in two ways. One is to respond precisely to a client's needs or demands. Another is to look at what the client asks and reinterpret it.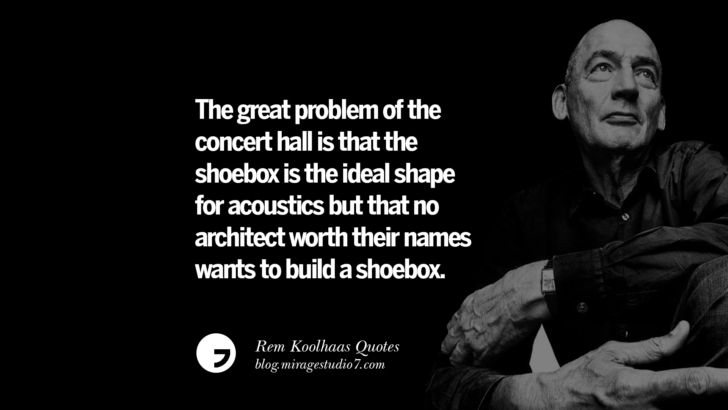 The great problem of the concert hall is that the shoebox is the ideal shape for acoustics but that no architect worth their names wants to build a shoebox.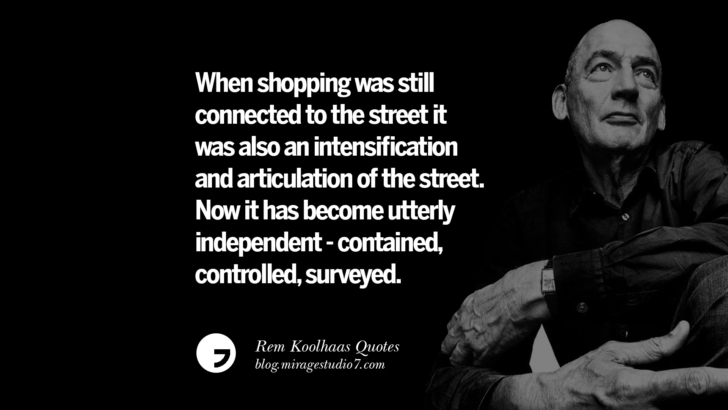 When shopping was still connected to the street it was also an intensification and articulation of the street. Now it has become utterly independent – contained, controlled, surveyed.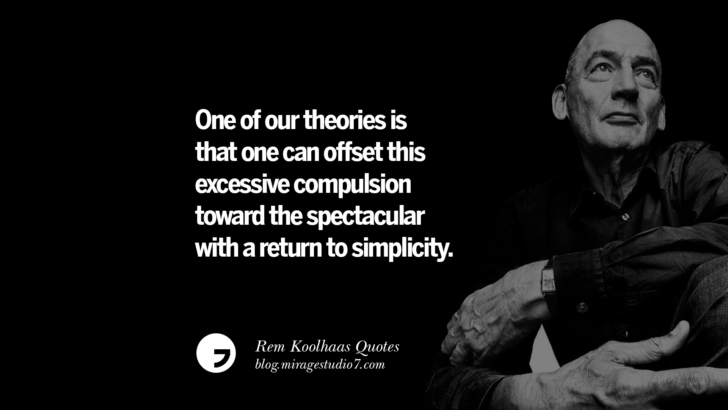 One of our theories is that one can offset this excessive compulsion toward the spectacular with a return to simplicity.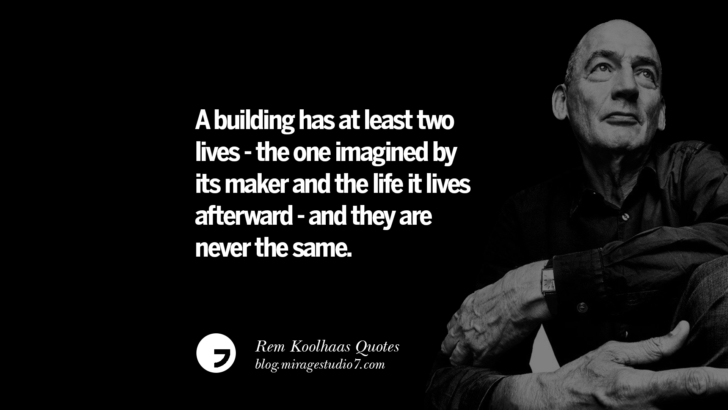 A building has at least two lives – the one imagined by its maker and the life it lives afterward – and they are never the same.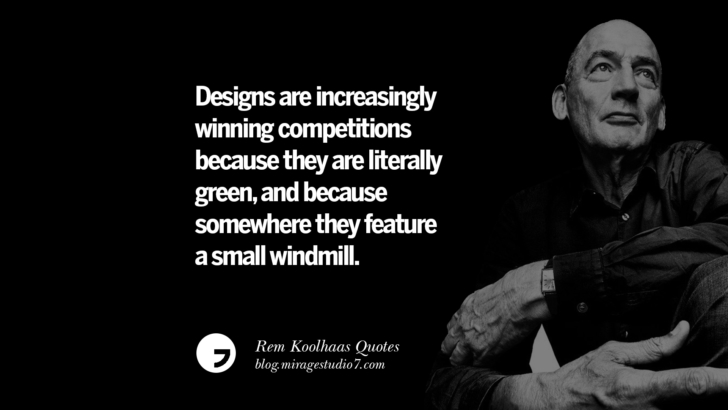 Designs are increasingly winning competitions because they are literally green, and because somewhere they feature a small windmill.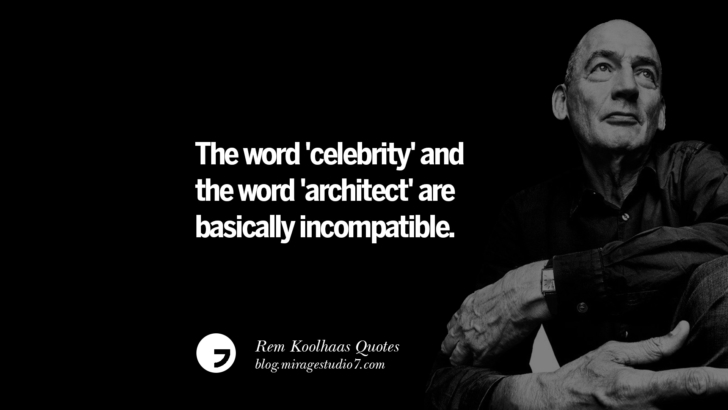 The word 'celebrity' and the word 'architect' are basically incompatible.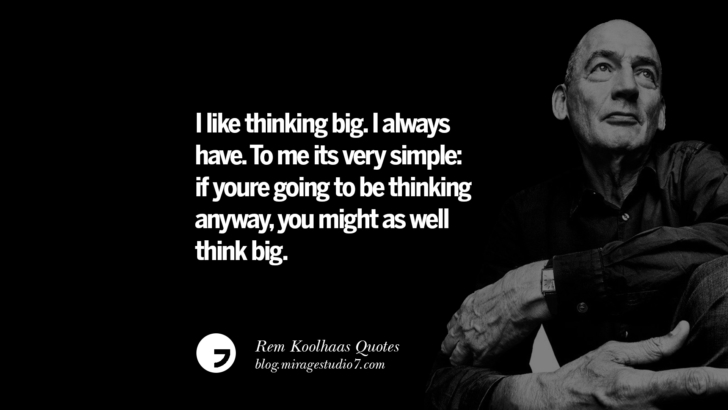 I like thinking big. I always have. To me its very simple: if youre going to be thinking anyway, you might as well think big.