Richard Meier [ Wikipedia ] founded his New York City-based firm in 1963. His practice has completed commissions worldwide that range from civic structures, museums, and corporate headquarters, to housing and private residences.
Among some of Meier's works are Lambert Beach House (Fire Island, NY); his offices at 56 East 53rd Street, 136 East 57th Street, and 475 10th Avenue (New York, NY); Smith House (Darien, CT); Douglas House (Harbor Springs, MI); Museum for Applied Art (Frankfurt, Germany); Grotta House (Harding Township, NJ); Museum of Contemporary Art (Barcelona, Spain); The Getty Center (Los Angeles, CA); Neugebauer House (Naples, FL); United States Courthouse (Islip, NY); 173/176 Perry Street (New York, NY); 165 Charles Street (New York, NY); Jubilee Church (Rome, Italy); Arp Museum (Remagen-Rolandseck, Germany); Weill Hall, Cornell University (Ithaca, NY); Coffee Plaza (Hamburg, Germany); OCT Shenzhen Clubhouse (Shenzhen, China); Italcementi i.lab (Bergamo, Italy); Jesolo Lido Condominium (Jesolo, Italy); City Green Court (Prague, Czech Republic); Luxembourg House (Luxembourg); Teachers Village (Newark, NJ); HH Resort & Spa (Gangneung, South Korea); Rothschild Tower (Tel Aviv, Israel); Vitrum Residential Towers (Bogota, Colombia); Taichung Condominium Tower (Taichung, Taiwan); Reforma Towers (Mexico City, Mexico); and The Surf Club (Surfside, FL).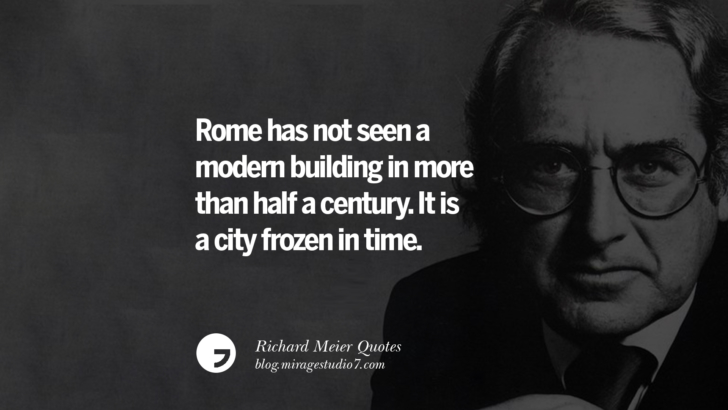 Rome has not seen a modern building in more than half a century. It is a city frozen in time.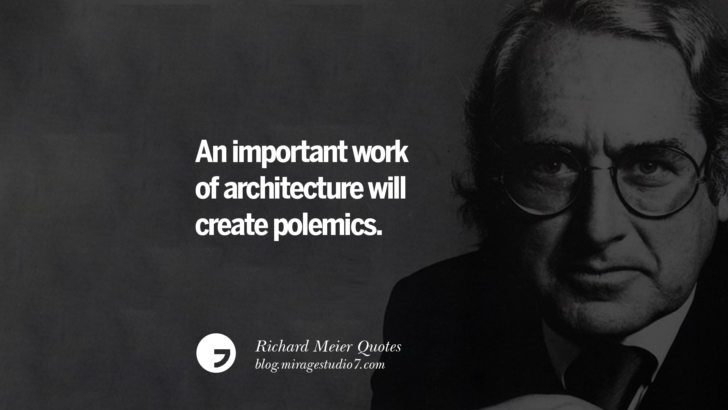 An important work of architecture will create polemics.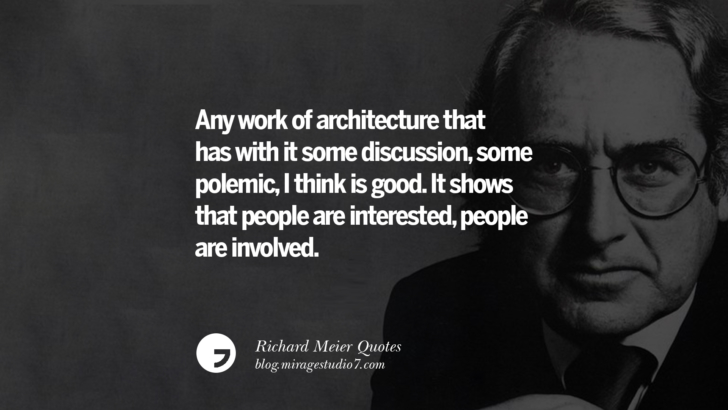 Any work of architecture that has with it some discussion, some polemic, I think is good. It shows that people are interested, people are involved.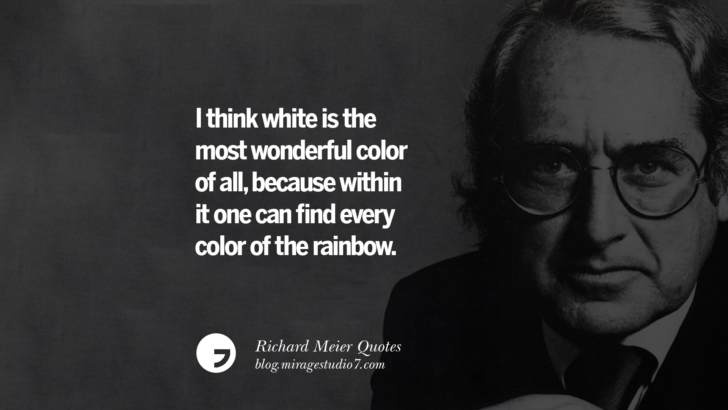 I think white is the most wonderful color of all, because within it one can find every color of the rainbow.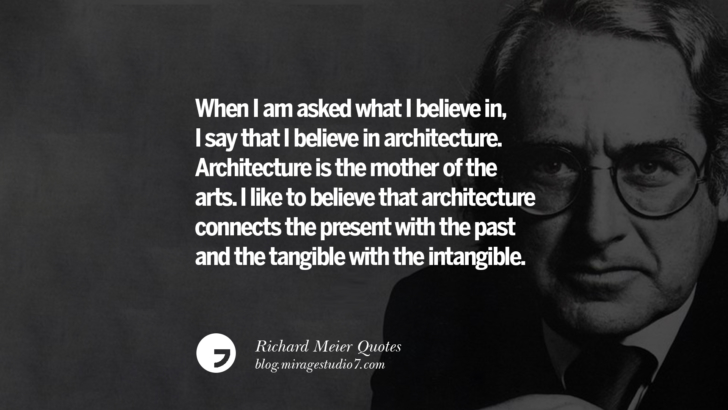 When I am asked what I believe in, I say that I believe in architecture. Architecture is the mother of the arts. I like to believe that architecture connects the present with the past and the tangible with the intangible.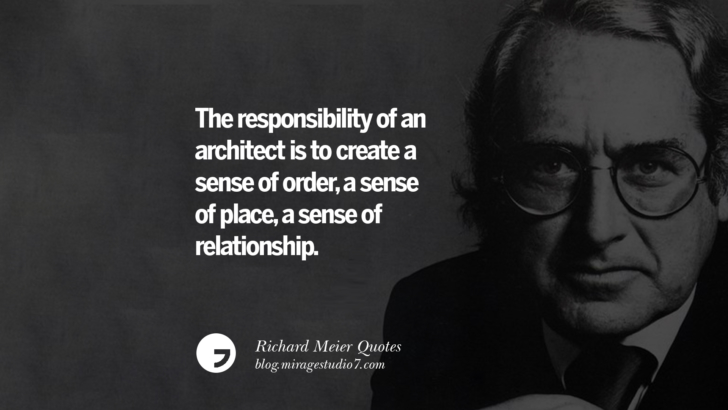 The responsibility of an architect is to create a sense of order, a sense of place, a sense of relationship.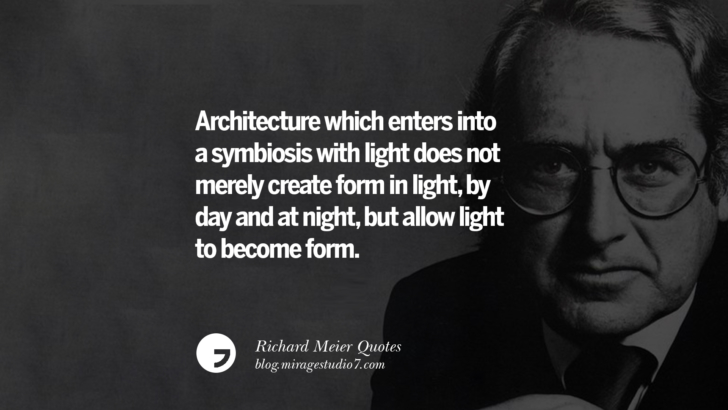 Architecture which enters into a symbiosis with light does not merely create form in light, by day and at night, but allow light to become form.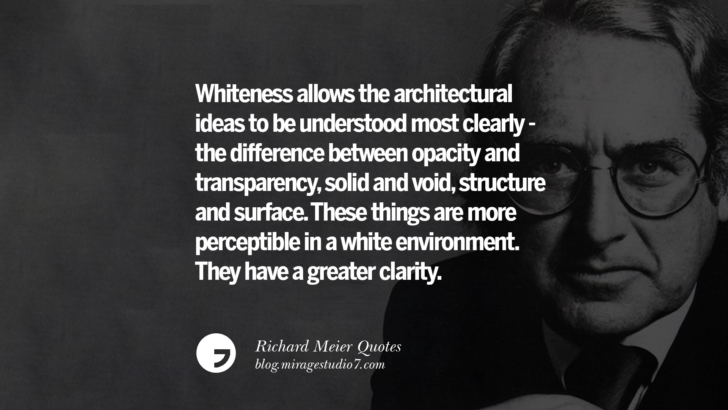 Whiteness allows the architectural ideas to be understood most clearly – the difference between opacity and transparency, solid and void, structure and surface. These things are more perceptible in a white environment. They have a greater clarity.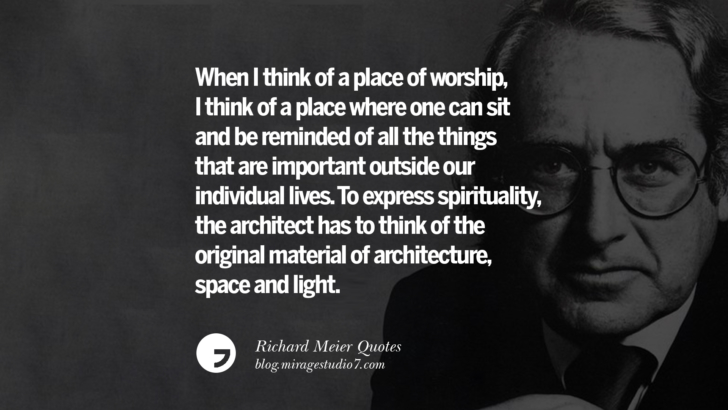 When I think of a place of worship, I think of a place where one can sit and be reminded of all the things that are important outside our individual lives. To express spirituality, the architect has to think of the original material of architecture, space and light.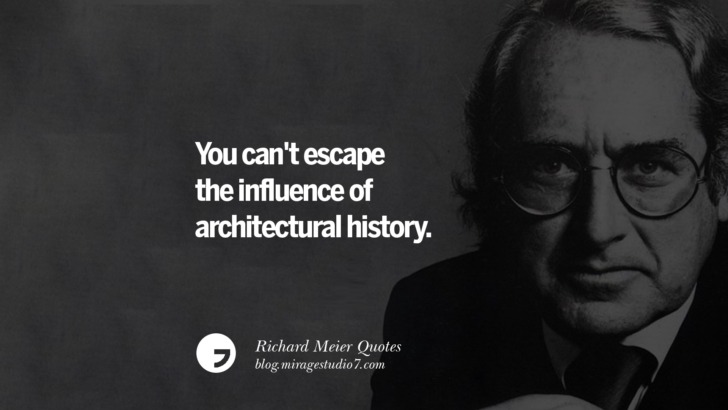 You can't escape the influence of architectural history.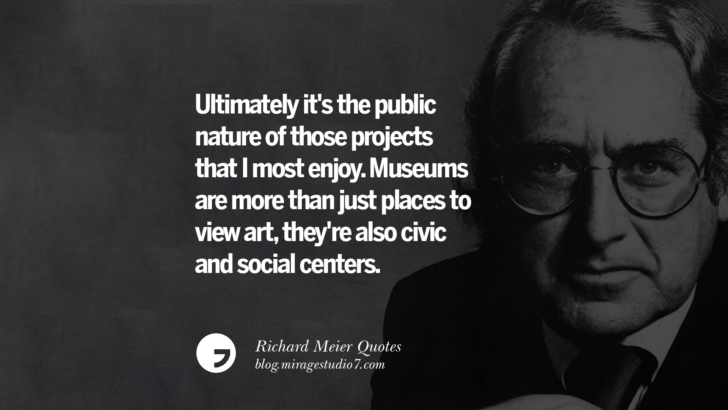 Ultimately it's the public nature of those projects that I most enjoy. Museums are more than just places to view art, they're also civic and social centers.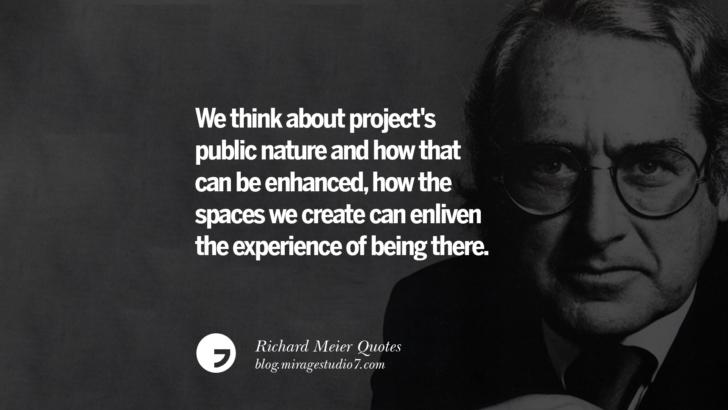 We think about project's public nature and how that can be enhanced, how the spaces we create can enliven the experience of being there.