Personally, I think it is a wonderful thing to help people, however, there can be times when people will take advantage of your kindness as weakness. More often than not, I've met people that will demand for free service, reason given is I am the expert and it is easy. If I were to ask them to help me, they will always have an excuse, such as – busy.
I really hate it when people 'demand' me to design something for free for them because they say it is easy, cost nothing to Photoshop ( I subscribed to Adobe Cloud CC for a monthly flat fee ) and it is a simple task. I have this friend that always ask me to do this and that, sure, no problem I said, but when I asked him for a simple advice on stock market, he quickly changed the subject to something like – How's your cat? I am not asking you to hide a dead body, just some advice which will cost you nothing, unless my Photoshop subscription fee. From that day on-wards, I only reply him 1 or 2 words, selfish.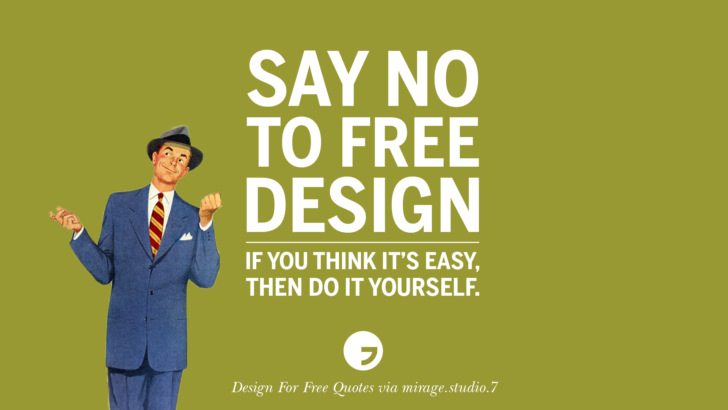 Say no to free design. If you think it's easy, then do it yourself.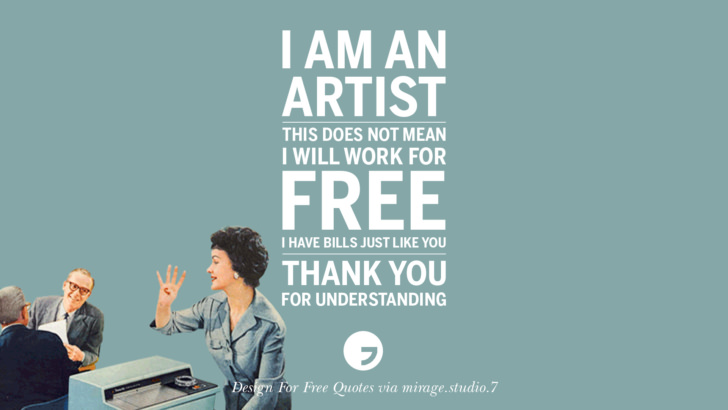 I am an artist. This does not mean I will work for free. I have bills just like you. Thank you for understanding.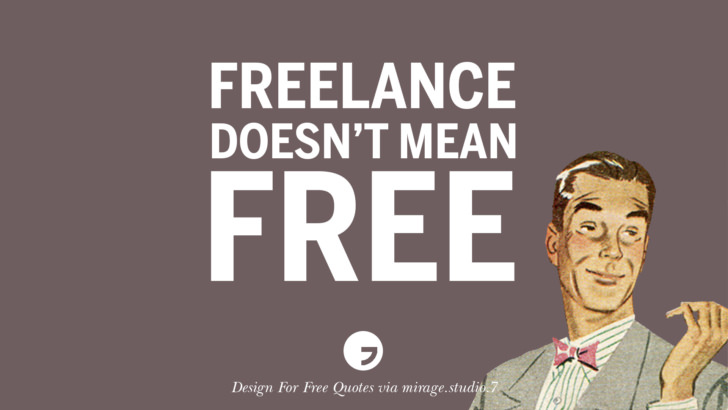 Freelance doesn't mean free.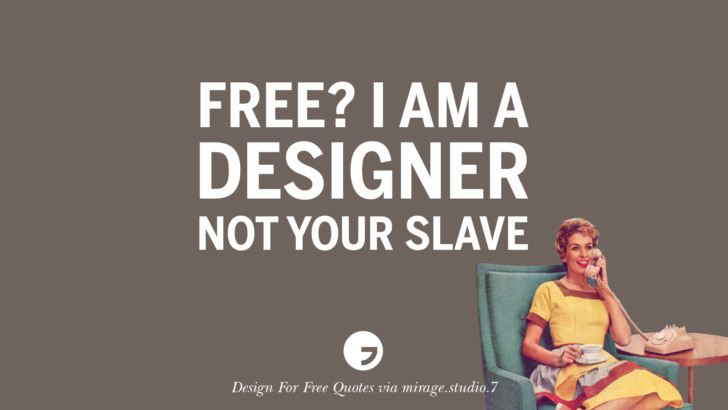 Free? I am a designer not your slave.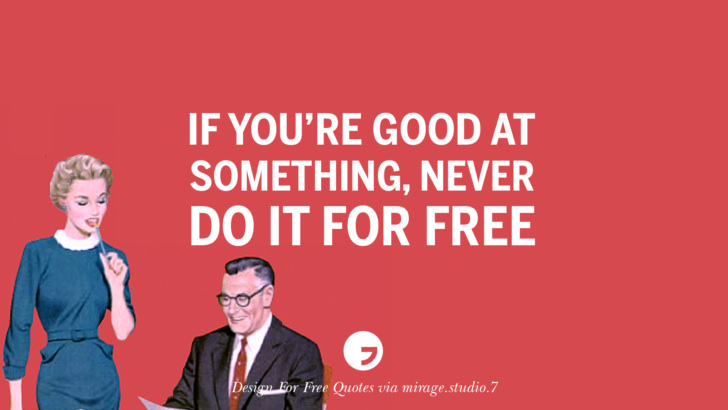 If you're good at something, never do it for free.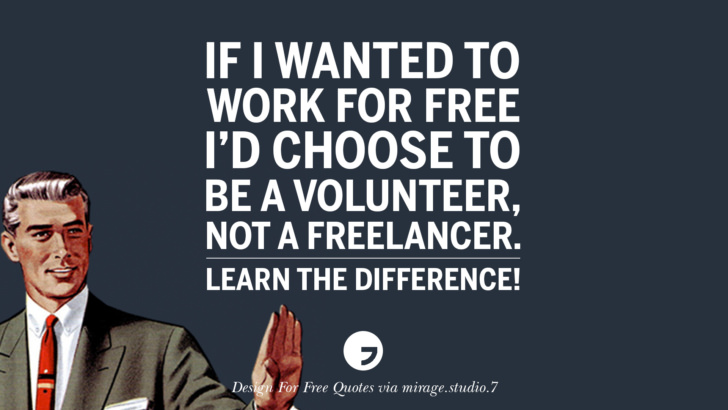 If I wanted to work for free. I'd choose to be a volunteer, not a freelancer. Learn the difference!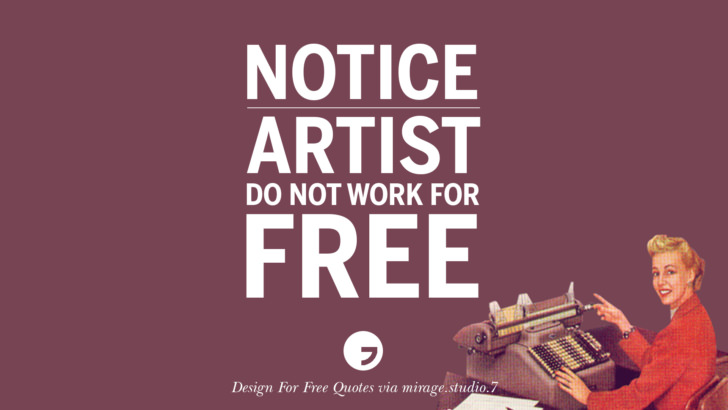 Notice! Artist do not work for free.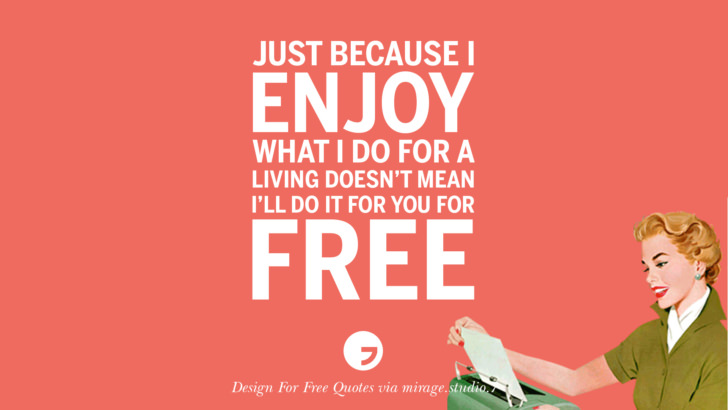 Just because I enjoy what I do for a living doesn't mean I'll do it for you for free.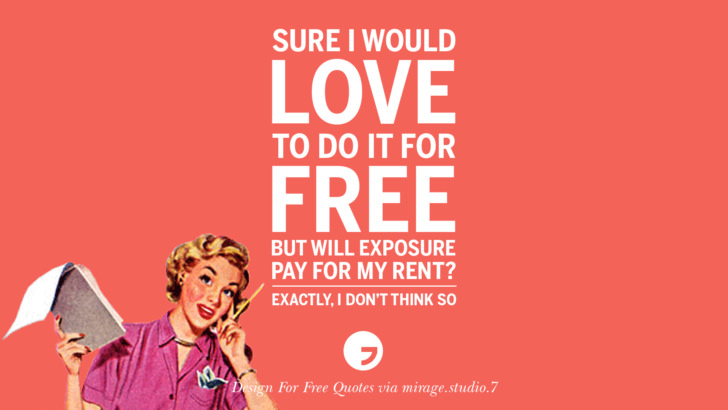 Sure I would love to do it for free but will exposure pay for my rent? Exactly, I don't think so.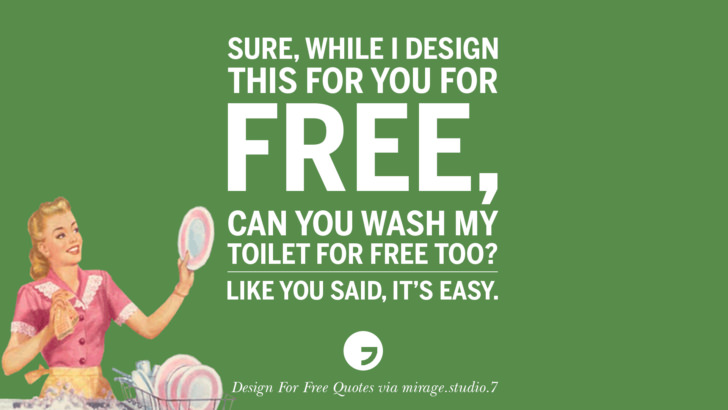 Sure, while I design this for you for free, can you wash my toilet for free too? Like you said, it's easy.