Look what I've found when I was browsing thru the Starjobs section in The Star papers. Yeah, vacant for mutants, people that has the X-factor. Still don't believe me? Search for the article at Starjobs, not Star Classifield. friday, June 30, 2006.
.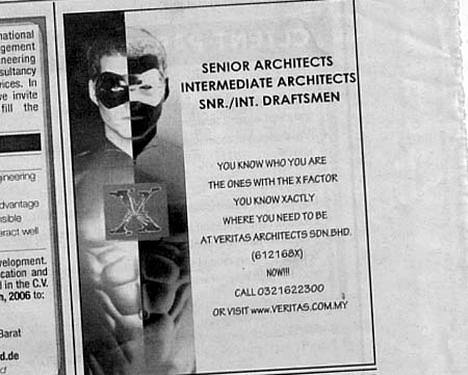 I have to admit that I kind of like it, not many company dare to advertise something like this, just wondering, does the boss has a good sense of humor?
You know who you are, The ones with the X factor, you know xactly where you need to be, at Vertitas Architects Sdn Bhd.