According to Wikipedia: "A ceiling fan is a mechanical fan, usually electrically powered, suspended from the ceiling of a room, that uses hub-mounted rotating paddles to circulate air. Casablanca Fan Co. ceiling fan from the early 1980s. A ceiling fan rotates much more slowly than an electric desk fan; it cools people effectively by introducing slow movement into the otherwise still, hot air of a room, inducing evaporative cooling. Fans never actually cool air, unlike air-conditioning equipment, but use significantly less power."
From a technical point of view, the fewer the blades, the more efficient the fan is because the other blades will cause turbulence when spinning. Having said that, a 1 blade fan doesn't look that great, not even a 'futuristic alien' like fan. Please don't buy those ceiling fans with lights, remote controls, direction feature and whatnot. That's like wearing a shirt full of pockets and a pen holder on the sleeves – Ugly.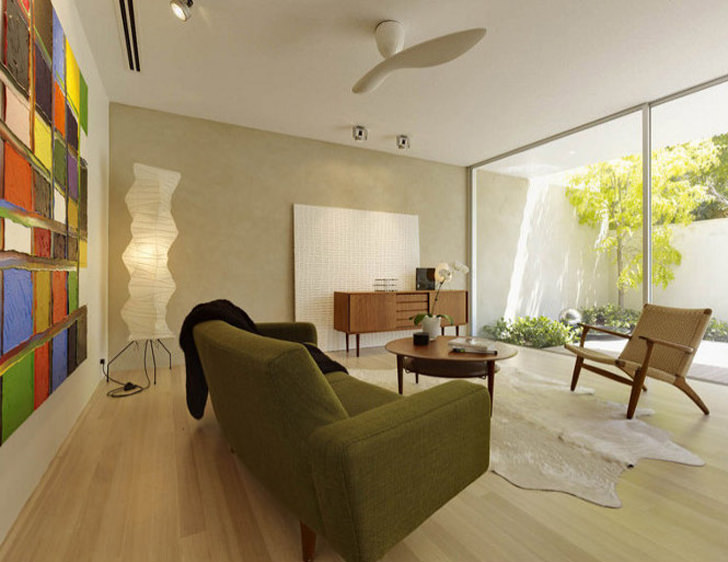 Sycamore Ceiling Fan – This fan says: "Just because you are rich, doesn't mean you have taste." YouTube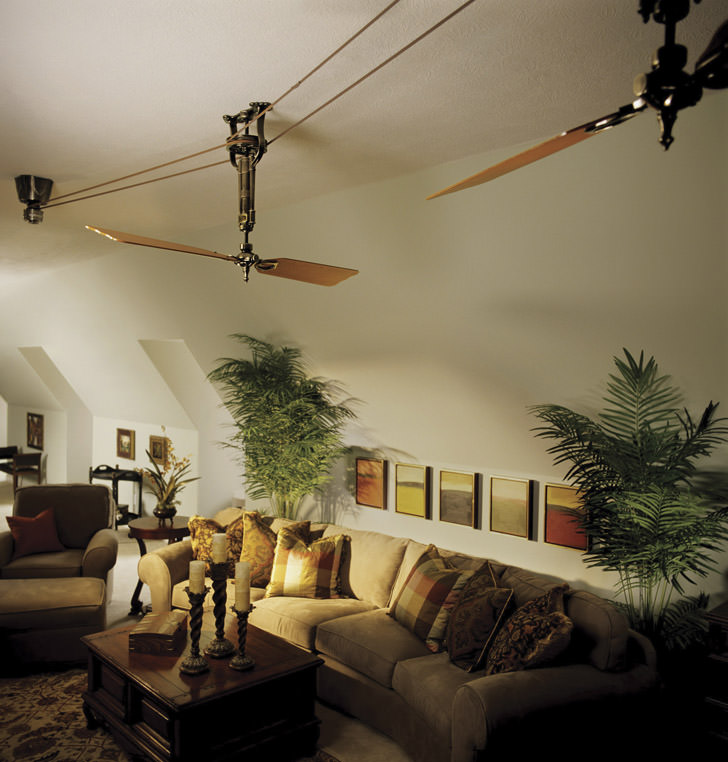 Belt Driven Fan – Complicated but amazingly beautiful. Somewhat Steampunk like.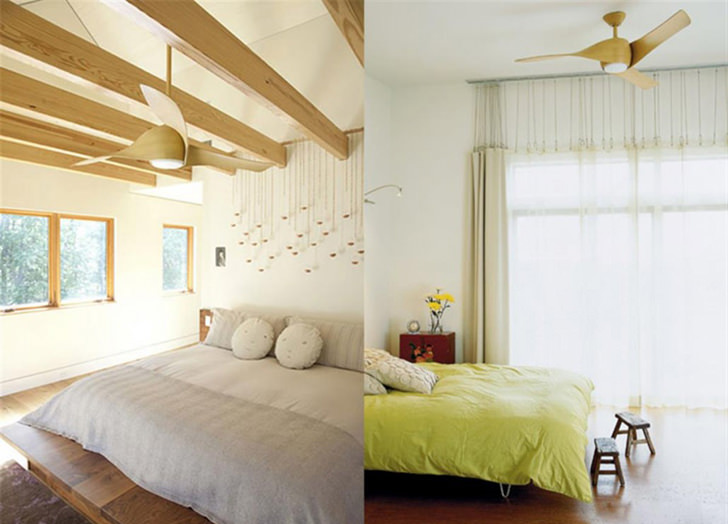 Artemis Fan – Modern, simple and elegant.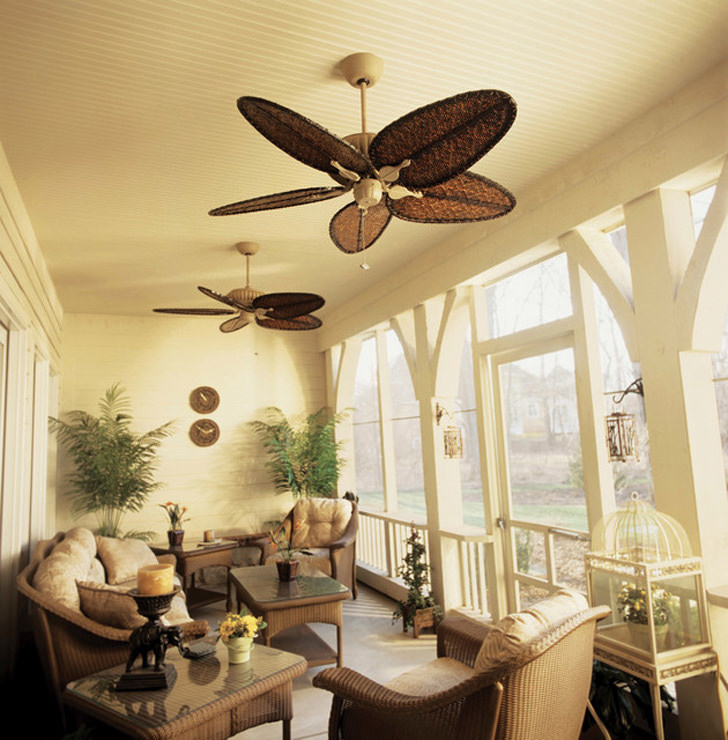 Tropical 'Leaf' Like Ceiling Fan – For hotels and cafes with tropical Balinese theme.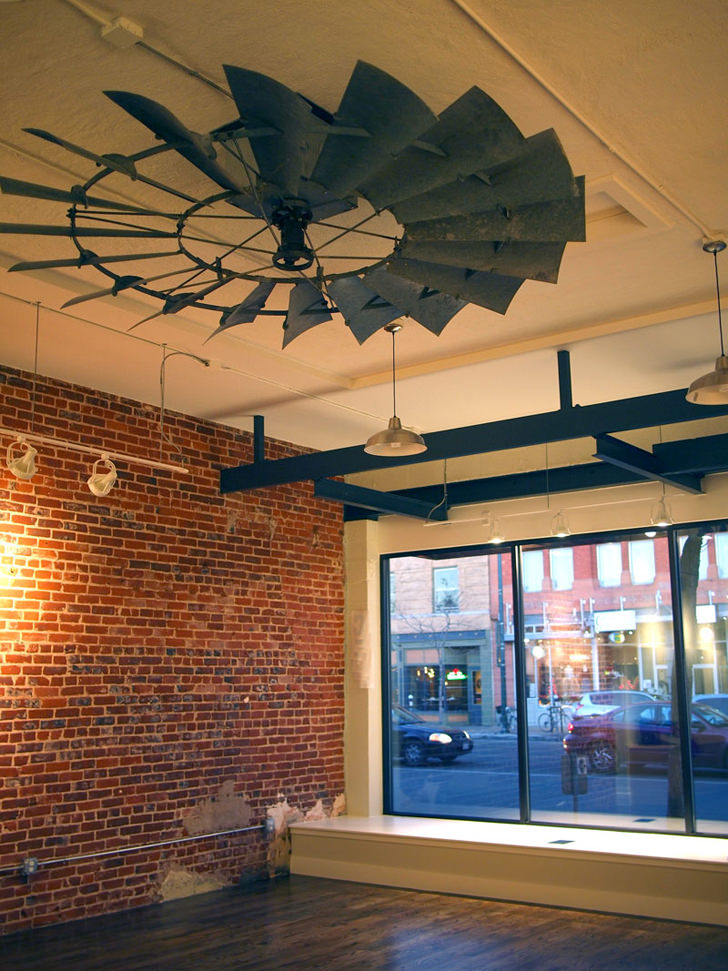 Windmill Ceiling Fan – Somewhere big, like an atrium of art gallery.
Tiger Shark Ceiling Fan for Kids
If you have kids, get this for him.