When it comes to 3D rendering, the most expensive graphic card one can buy from a shop is not always the best graphic card. Not many people knows that graphic cards are divided into 2 categories – Gaming and Workstation. Having said that, Nvidia's GeForce and AMD's Radeon are build for games, it can be used for 3D renderings too but these cards are not designed specifically for AutoDesk's 3D Max rendering engine.
The correct graphic cards to use for your workstation are AMD FirePro Workstation Graphics and Nvidia Quadro Professional Workstation Graphics. There is a long discussion at Reddit on the difference between workstation and gaming graphics cards.
Build Your Own Render Farm [ BYO Build Your Own ]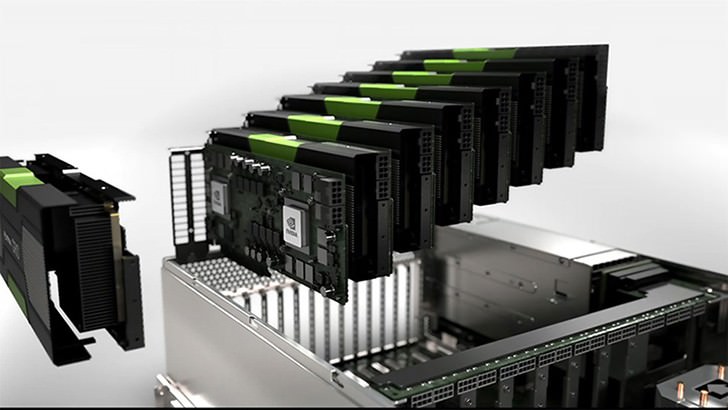 Image Source: Nvidia.com
I believe the maximum number of gaming graphic cards a person can stack on a high performance desktop motherboard is 3, this can be seen on the Dell's Alienware Area 51 desktop. As for Workstation, it can be unlimited when you use the Grid server system. This Grid system makes perfect sense for a 3D rendering company, instead of buying a few high performance rendering machine, the Grid system allows resources to be shared and concentrated depending on needs.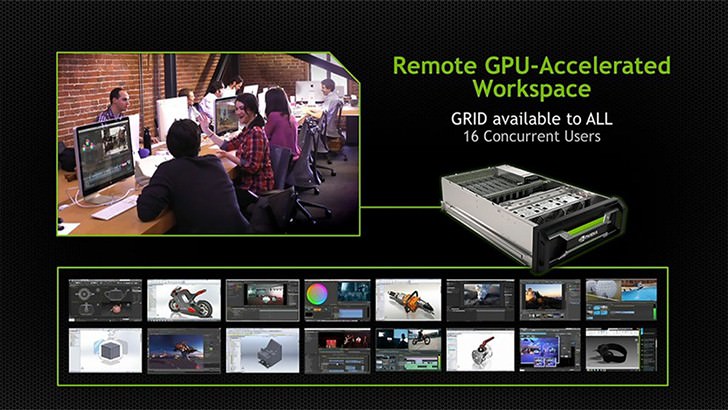 Image Source: Nvidia.com
Always use the right tool for the job. What about smaller office that doesn't have the resources to set up their own server farm? The good news is, we live in the age of Cloud Computing. For those not familiar with the term, Cloud is more than storage, it is about the practice of using a network of remote servers hosted on the Internet to store, manage, and process data, rather than a local server or a personal computer.
Amazon Web Service Render Farm [ Rent]
If you are into web services, you will know that Amazon AWS is the biggest cloud computing company in the world. How big? They own 50% of the cloud computing market share, the remaining 50% are more or less equally divided among Google, IBM, Microsoft and Salesforce. That is how big Amazon AWS is.
Amazon Elastic Compute Cloud (Amazon EC2) is a web service that provides resizable compute capacity in the cloud. Together with the Octane Cloud Workstation software, for $1.68 per Hour, you get to render your 3D with 32 Virtual Processor and 60GB RAM. Cloud computing makes perfect sense because you save times, and if there are any mistakes, you can easily re-render the 3D again.
Rent vs BYO
Depending on your needs, budget and resources. Build your own system is cool, it makes sense for a big office with 10+ artist, for start-ups and small offices, renting is a better solution.
AutoDesk Certified Hardware
Visit the official site and use the web tool to find recommended system hardware or graphics hardware and drivers. Autodesk tests system hardware, graphics hardware and drivers for a number of Autodesk products and suites. Please note that not all Autodesk products (Autodesk 3ds Max, AutoDesk Maya, AutoCAD, and Revit) participate in hardware certification.