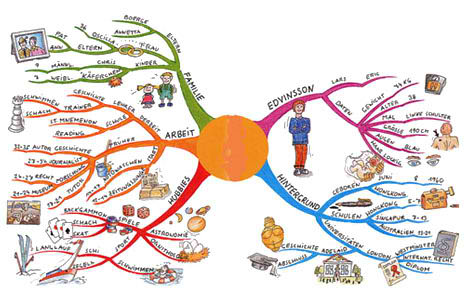 You can't go wrong with Open Source software, currently I am using Visual Understanding Environment (VUE) mind mapping software by Tufts University. The VUE project is focused on creating flexible tools for managing and integrating digital resources in support of teaching, learning and research. To be honest, VUE is not exactly flexible nor easy to use, the user interface somewhat too complicated, no complains since it is free.
VUE is unique in that it offers a range of innovative functions such as tagging of nodes and of relationships, support for images, videos, and other objects. Gone are the good old days of mind mapping with nothing but diagrams and texts. This is the digital age, sometimes ideas are better conveyed with images and videos, for instant, a mind mapping on the history of photography, arts or something to do with the Renaissance, or the Bauhaus movement. Text alone is not good enough, we need images.
Anyway, we live in the digital age and it is time for mind mapping to evolve. Most architects are against digital arts, especially 3d renderings. With Apple's iTablet / iSlate (A tool for artist to sketch) around the corner, lets hope this piece of hardware will revolutionize the way we see digital art as art, and not something that is vulgar.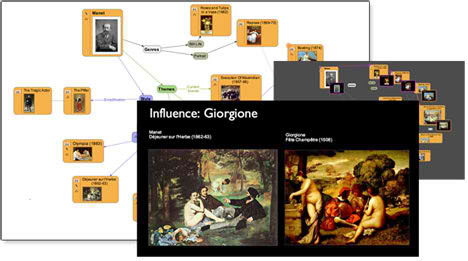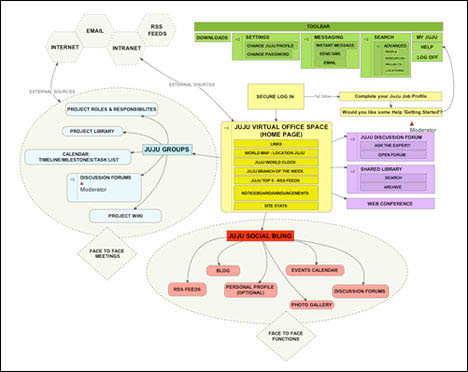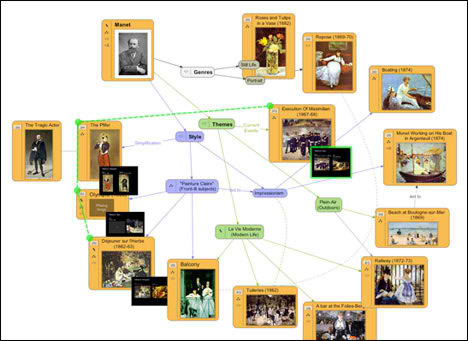 Don't quite like VUE? Head over to Wikipedia for a complete list of free 'mind mapping' software.