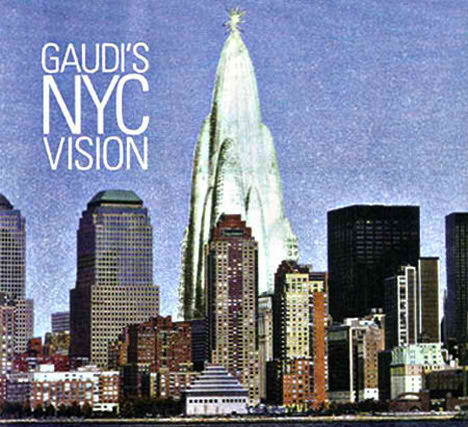 The Gaudi building as imagined against behind the World Financial Center. Image Source : GridSkipper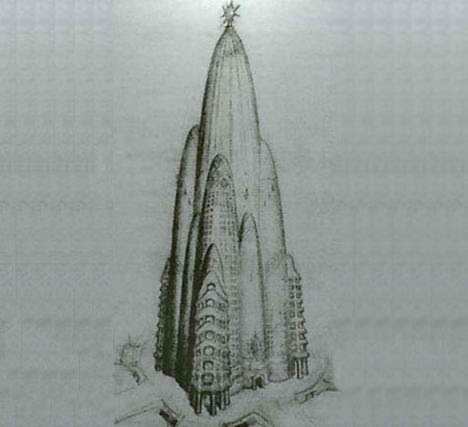 Sketch idea of the Hotel Attraction.
The Oven Restaurant in Barcelona has hosted the exhibition "Hotel Attraction", based on the project Gaudí conceived for New York City some 90 years ago and which the graphic designer Marc Mascort has recreated in 3D images virtually.
Gaudí designed this large hotel between 1908 and 1911, commissioned by some North American business people. Boasting fully Gaudinian forms, with a profusion of parabolic arches and conoidal cupolas, the project came to light thanks to Llorenç Matamala, Gaudí's friend and collaborator.