Antoni Gaudí [ Wikipedia ] i Cornet was a Spanish architect from Catalonia. He is the best known practitioner of Catalan Modernism. Gaudí's works have a highly individualized, and one-of-a-kind style. Most are located in Barcelona, including his main work, the church of the Sagrada Família. He is known as God's Architect, Architect Antoni Gaudi's vision for the Sagrada Familia, a church under construction for over 130 years, is aided by modern technology.
Gaudí's work was influenced by his passions in life: architecture, nature, and religion. He considered every detail of his creations and integrated into his architecture such crafts as ceramics, stained glass, wrought ironwork forging and carpentry. He also introduced new techniques in the treatment of materials, such as trencadís which used waste ceramic pieces.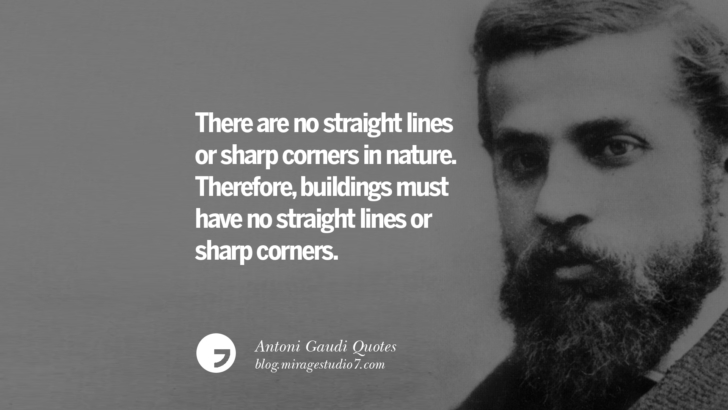 There are no straight lines or sharp corners in nature. Therefore, buildings must have no straight lines or sharp corners.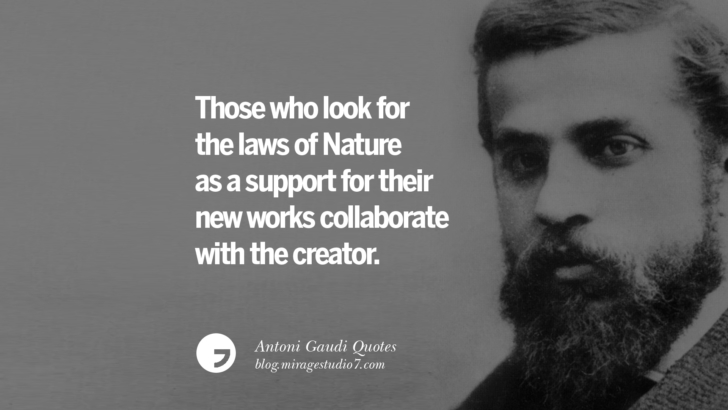 Those who look for the laws of Nature as a support for their new works collaborate with the creator.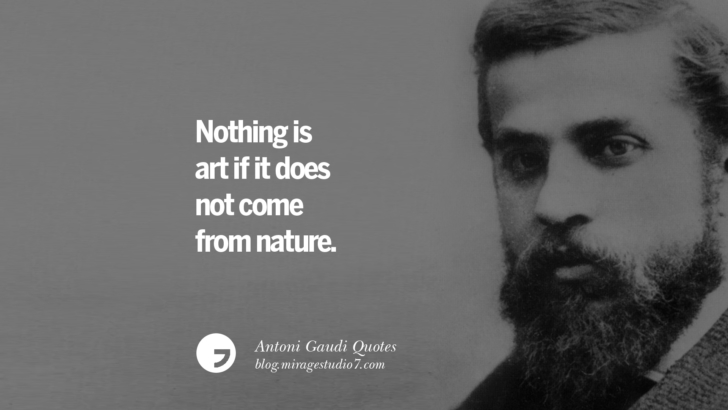 Nothing is art if it does not come from nature.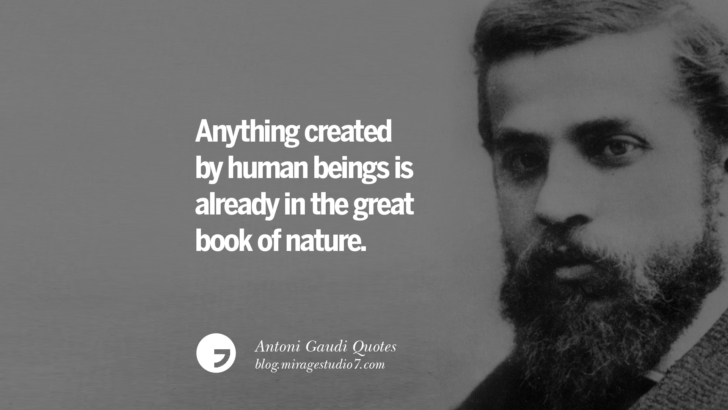 Anything created by human beings is already in the great book of nature.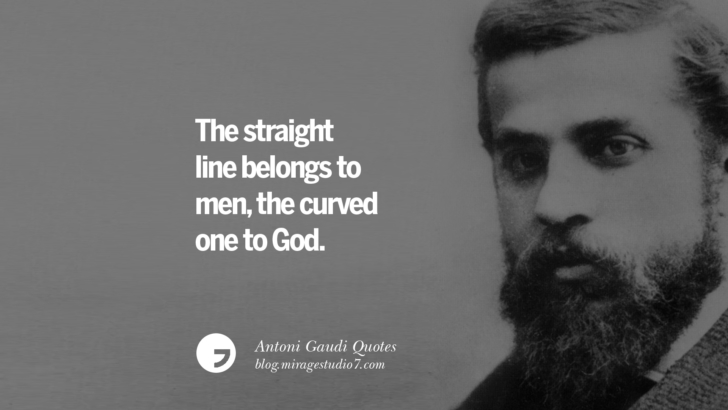 The straight line belongs to men, the curved one to God.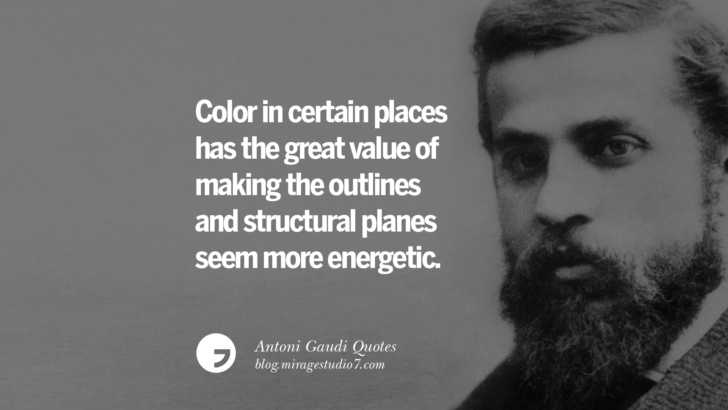 Color in certain places has the great value of making the outlines and structural planes seem more energetic.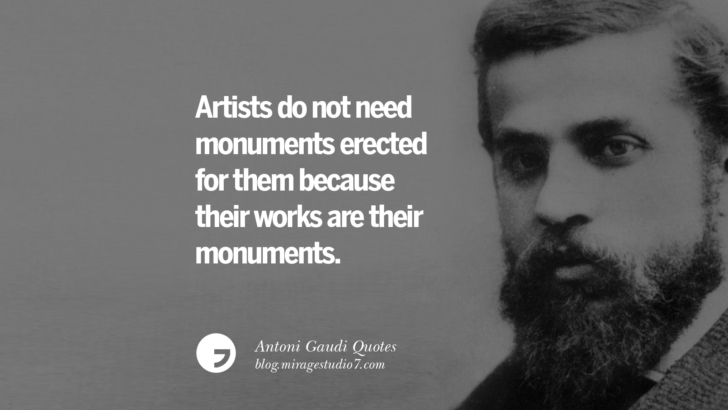 Artist do not need monuments erected for them because their works are their monuments.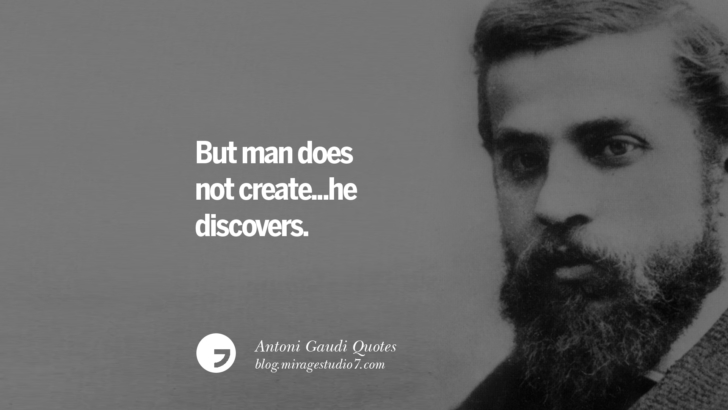 But man does not create… he discovers.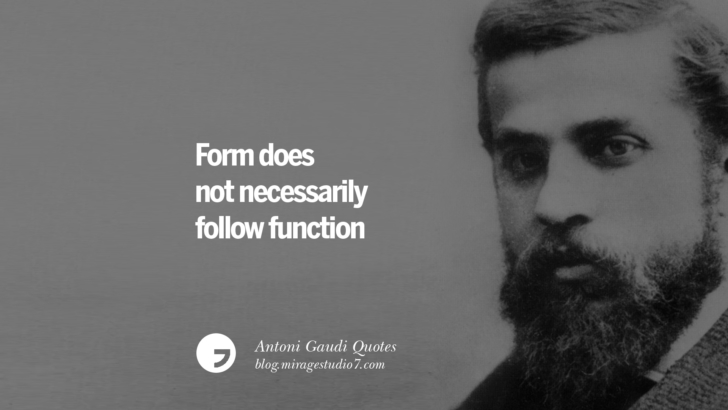 Form does not necessarily follow function.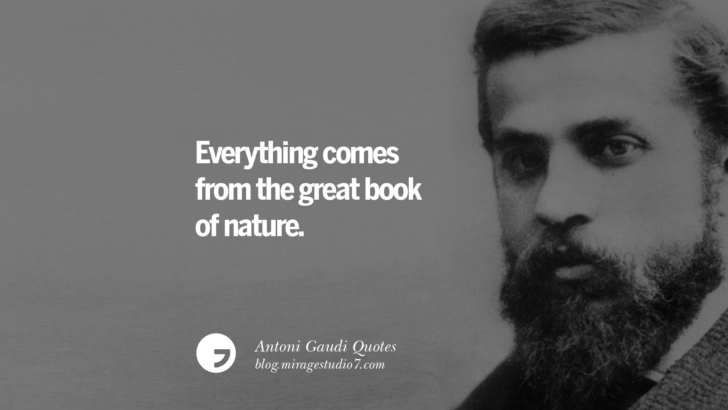 Everything comes from the great book of nature.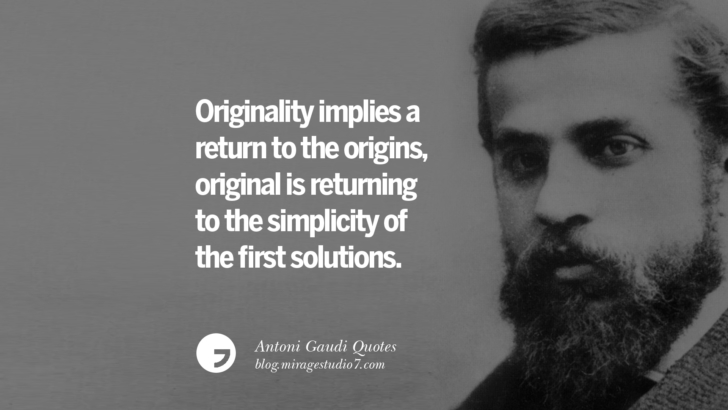 Originality implies a return to the origins, original is returning to the simplicity of the first solutions.