Queued for 3 hours and finally got my white iPad 2, one word – amazing. Don't get me wrong, am not an apple fanboy and this is my first Apple product. I only buy gadgets I think it is money worth spending, the iPad 2 is a steal. At the time of writing, iPad 2 is definitely better than all the other tablets, again, this is very subjective. The reason why I decided to go for an iPad instead of a tablet powered by Android is because my smartphone is powered by Google Android.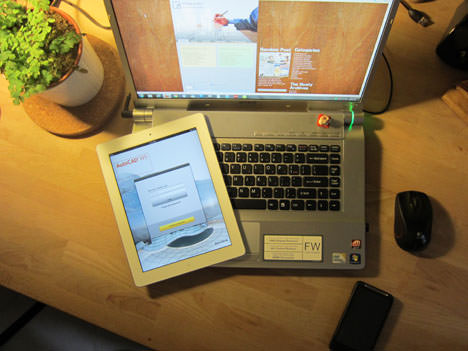 Google Android vs Apple iOS4
To understand why iOS and all of Apple's products are user friendly, you must read 'iCon Steve Job'. Android is somewhat confusing, Symbian is terrible and Windows Mobile 6 is simply beyond words, I can't comment on Windows Mobile 7 because I don't own one.
Like all Apple products, you don't need a good learning curve to know how to operate their hardware and software. As for apps, iOS4 comes with more choices but most of the good apps are paid apps, whereas Android has a decent number of apps which are mostly free – ads supported. It can be annoying at time, well – its free.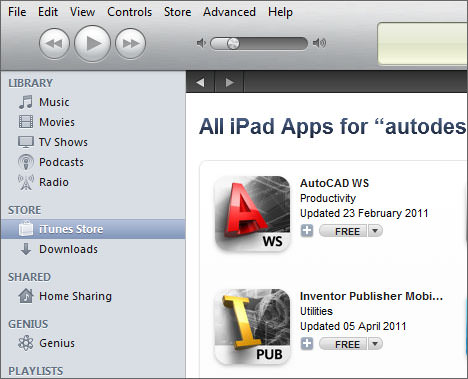 Not only you have a huge varieties of apps from autodesk software to eBooks, what makes the iPad 2 better than most Android tablet is consistency, usability, and most important of all – compatibility. Since Apple is the solo hardware and software designer for iPhone and iPad, it means every single app works because there is only one hardware and one operating system.
On the Android platform, you are spoiled with choices, the fragmentation of operating system versions and hardware by different manufacturer means compatibility is a big issue. Certain apps might work on your Samsung Android but not on your HTC Android mobile phone.
iPad 2 and Architecture?
Why I think iPad 2 is great for architects? It comes with a large 9.7 screen, dual A4 processor for speed, and 10 hours of battery life. Large screen plus 10 hours of battery life (Wifi or 3G web surfing) is the main selling point, can you imagine going to a meeting or site with the low battery warning flashing?
Apart from all the apps, it is the cool factor. iPad 2 vs android tablet / netbook for presentation?
Is the iPad expensive?
Take a good look at your watch (If you happened to own one), it is a device with only one function. Whereas the iPad and most smartphones come with the following functions: alarm clock, watch, GPS, compass, mp3 player, calculator, calendar, voice recorder, radio, camera, torchlight and many more. 1 function vs many, not a very tough decision to make.
Drawbacks?
No flash for safari browser, not a big deal since there is an alternative – Skyfire mobile browser with flash support, only for watching videos online, doesn't run facebook flash games. As for the screen size, instead of an A5+ size, it would be great if the next iPad 3 comes with an A4 size screen. I don't mind the weight if it means adding even more battery pack for longer battery life.