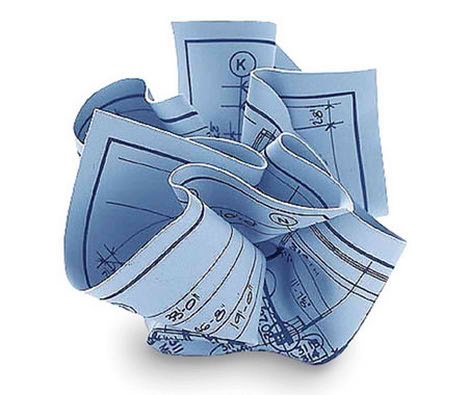 MoMA Store has this unique paperweight specially made for architects – blueprint paperweight. It could be popular if it was sold before the computer revolution, but then again with so many senior draftsperson out there, this would be a ideal birthday or office gifts.
The Blueprint Paperweight
The Architect's Blueprint Paperweight is a bit of three-dimensional wit for the desktop, and a practical object for organizing and securing paperwork. Designer Tibor Kalman's typical clever style is evident in this paperweight, made of rigid silk-screened vinyl featuring a replica of an architectural drawing, hand-crumpled, and wrapped around a steel weight.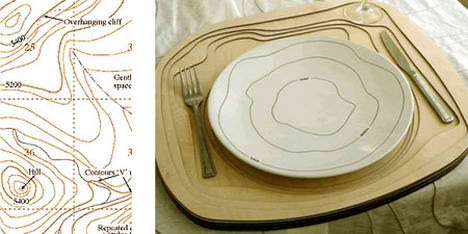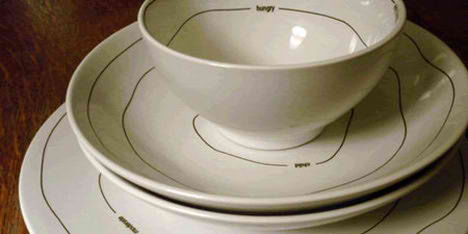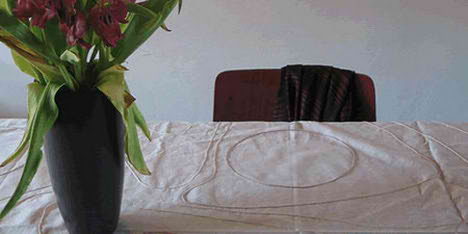 If you happen to be in the landscape architecture industry, then Topoware by Karola Torkos & Alexandra Deschamps-Sonsino has something for you guys, it is a tableware collection that questions the landscape of dining and the catch line is "eating is a journey." Found this image at Moon River.
Made up of cups, plates, bowls, placemats and a tablecloth, the collection explores the visual and social landscape of dining by using outlines and descriptions to describe, question and push our eating experience, making it really feel like a journey.