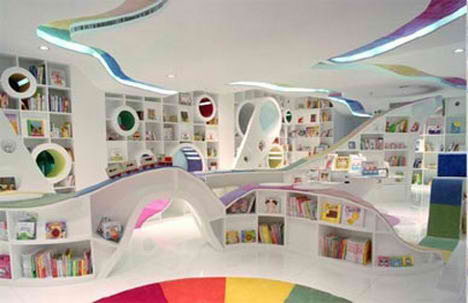 With the China's one child policy, children in China are known as little prince and princess, and with the growing middle class hungry for western luxuries and comforts, kids in Beijings are pampered with toys and care.
The image above is one of the bookstore found in Beijing, it is a delightful fairytale world full of color and fantasy – complete with massive story telling screens and play areas. Children these days are lucky. I like the concept, nice, simple yet meaningful.
p.s. Do you know that the least used chinese word in China is – "Brother" and "Sister", because they don't have brothers and sisters. Only "Me".