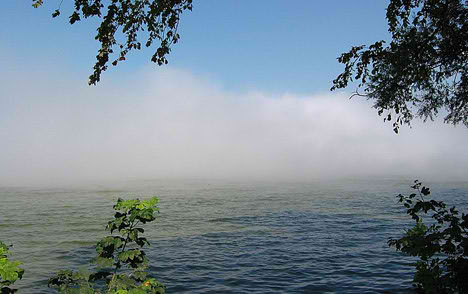 Image Source: Swiss Expo 2002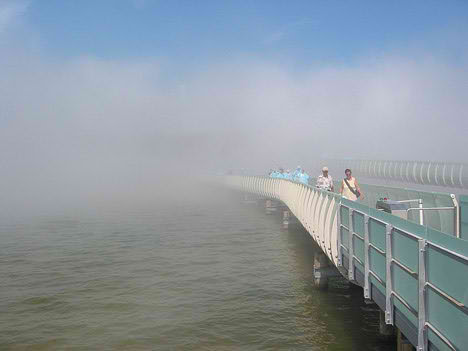 Image Source: Swiss Expo 2002
Seven years ago when I was in secondary school I came across a documentary about the Swiss Expo 2002 in discovery channel, I can't quite remember the content of the documentary but some of the finer details like the mist was rather hard to forget. Time flies, that was seven years ago.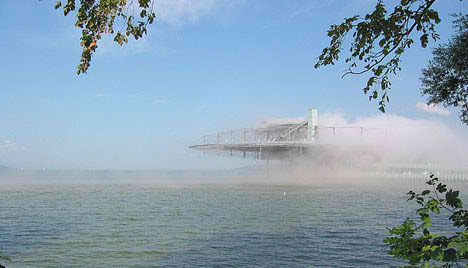 Image Source: Swiss Expo 2002
The idea behind the so called 'blur pavillion' with self generated mist/fog was meant to gave an impression that the building is floating above the water without any structural support, the interactive media project features also a wearable 'brain coats' for the visitors, basically the architecture is as much about the nature of space as it is about creating spaces, possibly the idea of how architecture interacts with human beings.
The building was constructed for the swiss expo in 2002 by architects diller & scofidio. the massive construction was constantly shrouded in a body of thick mist, produced by 31′500 separate high-pressure water jets which propelled lake water droplets so small that they remained suspended for an extremely long time.
If it caught fire, no one would know.
Anyway, this reminded me of a photo of Dubai in the fog at PartIV, isn't that amazing?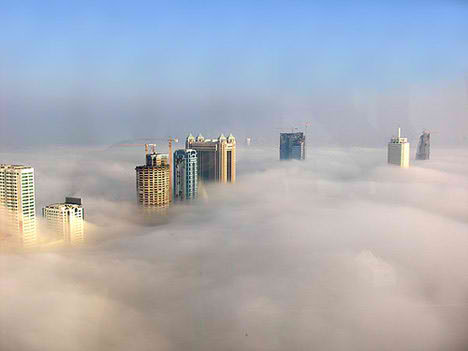 In Malaysia, we have this annual Haze festival, endorsed by Indonesia with the aid of some of our plantation companies, every year these plantation companies would clear large amount of forest for re-cultivation and the easiest way to clear these bushes and forest is non other than the use of fire, coincidentally the wind is blowing towards our country (they can't control the wind's direction, can they?), thus every year for an entire month our country is blanketed with a layer of thick chocking haze.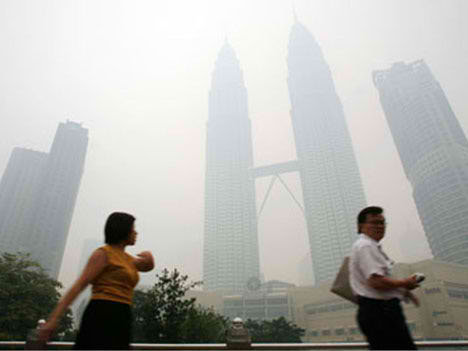 Image Source: The Star
We too should burn our forest when the wind is blowing towards their country. An eye for an eye.