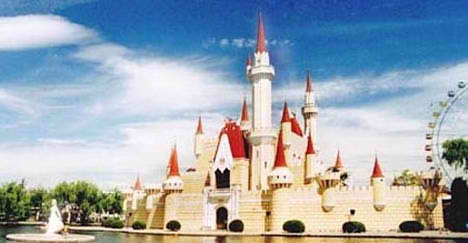 Fake brands are rampant in China, from fake iphone to fake Ferrari, foreign companies have frequently complain of this trademark violation in China. As usual, the Chinese government would pretend to take action by cracking down on these fake brands and the factories that produce them.
You know, when the say the sky is the limit, it only applies in China. When the slogan is "keeping it real fake", they really mean it and you won't believe what they've just build – Fake Disneyland, and the slogan for the theme park is "Disneyland is too far." Shijingshan Amusement Park, an amusement park in Beijing that has absolutely nothing to do with Disney.
This is seriously getting out of hand and would reflect badly on China and her image, especially the coming Olympic games in 2008. If only Walt Disney knows about this, he would be turning inside his grave. Coming up next – fake babies and fake love. Visit this blog for more images.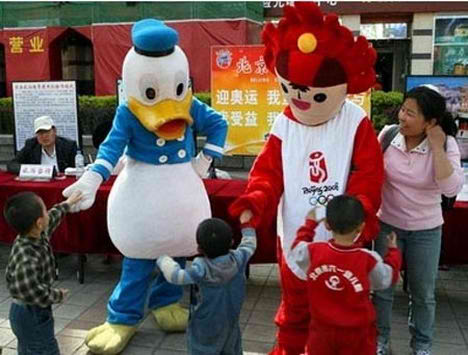 With its slogan "Disneyland is too far," Beijing's Shijingshan Amusement Park features a replica of Cinderella's Castle, with staff dressed like Snow White and the Seven Dwarfs and other Disney characters.

None of this is authorized by Disney – but that has not stopped the state-owned park from creating its own counterfeit version of the Magic Kingdom in a brazen example of the sort of open and widespread copyright piracy that has Washington fuming.

The United States announced Monday it would file a case at the World Trade Organization over rampant copyright piracy in China, a practice which US companies say deprives them of billions of dollars each year.

But 31-year-old housewife Zhang Li betrays a typical Chinese attitude on the issue while chasing her young son around the park.

"I don't understand why that is such a big problem. Shouldn't others be able to use those characters besides [Disney]?" she asks. Source