Blue Sky? Yes, we have blue sky all year round, probably because Xi'an economy is based on tourism, telecommunication and software and not manufacturing, with only a few factories operating in the province, the weather in Xi'an is really nice, unlike Chengdu (unimaginable) and Shanghai. According to Wikipedia:
Xi'an is one of the oldest cities in Chinese history, Xi'an is one of the Four Great Ancient Capitals of China because it has been the capital (under various names) of some of the most important dynasties in Chinese history, Xi'an is the eastern terminus of the Silk Road and known as the site of the Terracotta Army, made during the Qin Dynasty.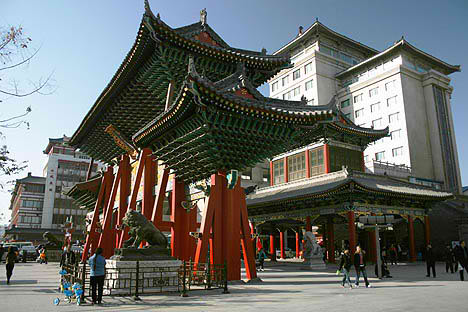 Visiting China is pretty much like playing a 'Fake or Real' game show, one have to constantly be reminded whether the architecture is an imitation of the past. I've come to conclude that the only way to distinguish a genuine past architecture from an imitation is as simple as to find out if an entrance fee is required, or if the sculptures are fenced up. If Adolf Loos' idea of ornament is a crime, then imitation of the past is an even bigger crime.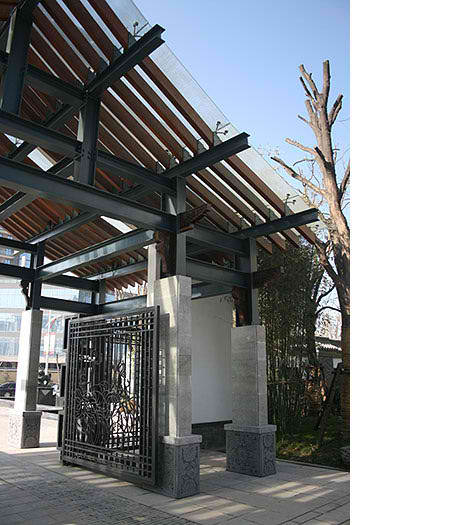 Having said that, I came across a few interesting contemporary Chinese Architecture, the image above is the main entrance/security gate for a condominium in the heart of the city, well, contemporary is not quite the right word, at least it is a step towards something slightly different or fusion of modern and past.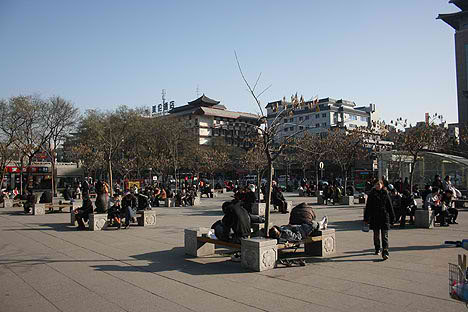 A similar sight throughout China is the sea of people; everywhere you go there bound to be people, more people and even more people. It is almost impossible to breath, let alone stop and admire the beauty of the city, passerby are likely to shove as you walk down the stairs, as you enter the train, even when you're browsing through books in the bookshop. Even when it comes to taxi, it doesn't matter who waived for the taxi, the minute the taxi stop by the road side waiting for you to board the car, someone from somewhere would pop up in thin air and open the door, not for you, but for himself and off he/she goes. It's a dog eat dog world.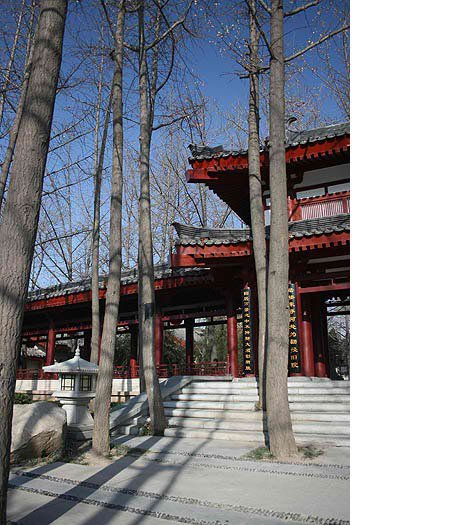 Public parks, something absent in most of Malaysia's cities, yes, blame it on the weather. Chinese people loves park, just like the Europeans and Americans, parks can be found everywhere and the best thing about these parks, they are generally within walking distance, no security or fence, it is after all, a park for the people.
During night fall, jazz music is played till late into the night. I saw a group of people, young and old, dancing and singing. It was an eye opening experience for me; parks are utilized to its fullest, unlike Malaysia, where it's an ornament in the city.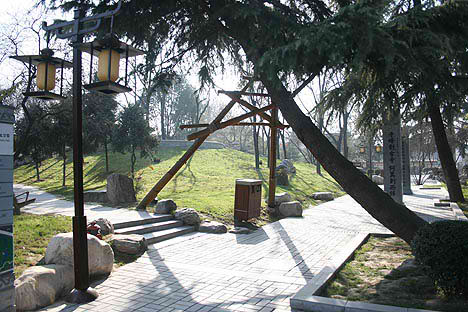 In situation like the image shown above, Malaysian's authority are known for solving it with a chain saw, then sell the timber and pocket the money.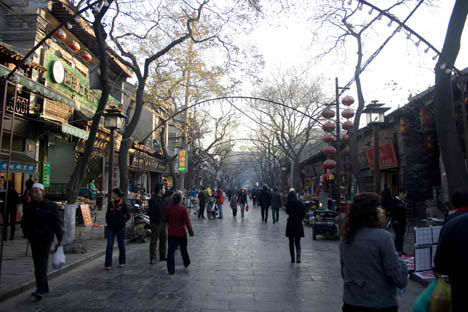 Muslim travelers take note, Xian has a town/street called Beiyuan Islamic Street, basically every food found at that location are halal. The communities are made up of Chinese Muslims.


Don't be fooled by its architecture, the image shown above is a brand new shopping mall, for a moment I thought it was an ancient architecture from the past renovated for today's need. Sadly, it is an imitation of the past. Well, at least it is a pedestrian friendly mall.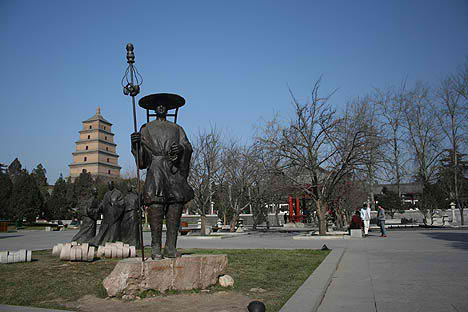 With a history of 3000 years, and known to be the only surviving ancient civilization in the world, China has no shortage of bronze sculptures littered across the entire country, I like the idea of having sculptures in an urban space, it sort of animate the place, it tells a story, kind of like adding depth and souls into the city's context.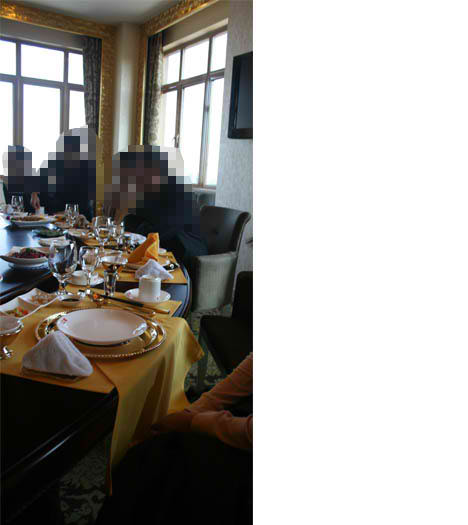 Apart from architecture, the trip was meant to be a business trip, my uncle and his business partners met up with some officials, we had lunch in a very very very exclusive restaurant. Very awkward moment indeed, a traditional Chinese round table for 20 people with an automatic inner movable glass top decorated with a miniature model of traditional Chinese garden, and its decorated with a mini fountain and lake. Awkward.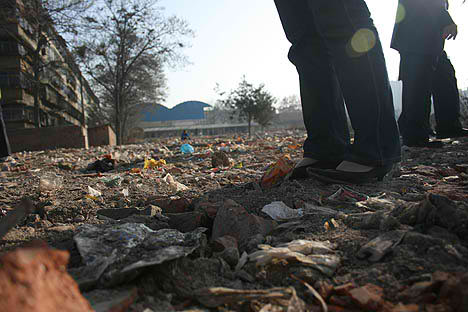 With a GDP of 8 – 10%, China is growing at a pace far too fast; blocks and blocks of old buildings and neighborhoods are torn down for redevelopment. Given a choice between development and preserving history, I choose history.
Trevor Howells once said, our architecture is a diary that is written in mud and timber, in brick and stone, in iron and steel, in concrete and glass. Our homes, our public buildings and cities reflect what we are, what we once were – and what we hope to become. Coming up – Chengdu City