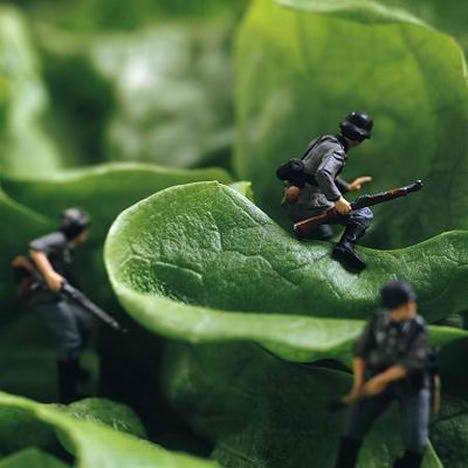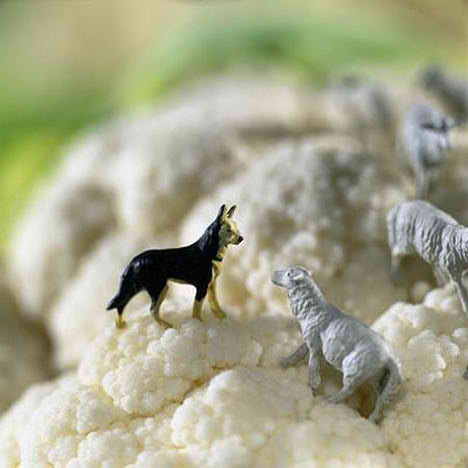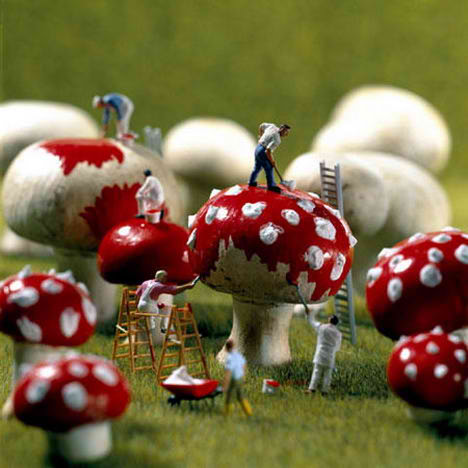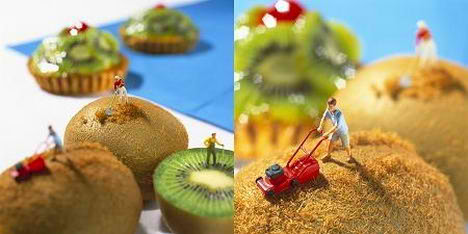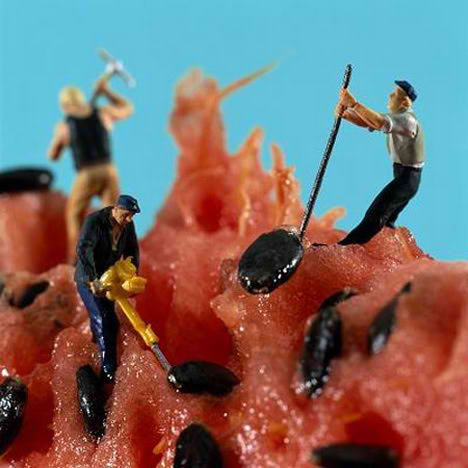 Image Source : Galerie Fraiche Attitude
Created by Akiko Ida and Pierre Javelle (a French pastry chef/arts photography team). I love the watermelon picture. Small-scale sculpture gets no respect, unless it's jewelry or maybe the atomic-level sculpture that nanotechnologists make, and even that is just because it's novel.
According to the author's site, he says that the sculptures (human figures) take years to complete. That is a very long considering the fact that it takes around 9 months to create a baby.