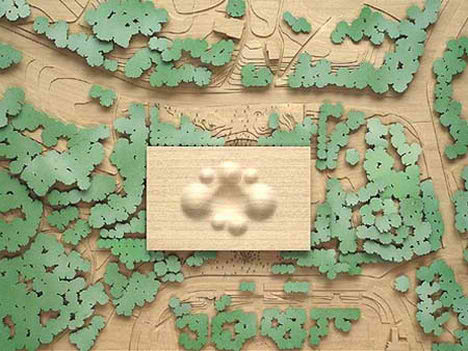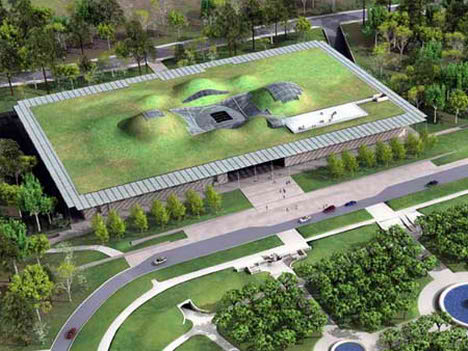 The California Academy of Sciences was one of the first of its kind in the USA, when it opened in 1853. Located in the Golden Gate Park since 1916, it is a patchwork of various constructions built between 1916 and 1991. In the year 2000, Renzo Piano and Chong Partners were given the green light to renovate it. Currently the renovation is still in progress.
There are two guiding principles at the heart of the renovation and expansion of the Academy of Sciences. First and foremost is the desire to keep up with the dramatic evolution of science. By reorganizing the Academy's spaces, the project will facilitate biological research while simultaneously extending exhibition areas so as to share these developments with an even wider audience.
These changes come at a time when the entire complex is in need of a major seismic upgrade. The new Academy will respond to the latest seismic regulations in order to keep the facility safe and operational.
Today the Academy is an agglomeration of 12 buildings, the by product of successive extentions. The new Academy of Sciences will unify all of the spaces in a single envelope, The African Hall and the Aquarium Vault being the only buildings retained for restoration. The new building will integrate itself more than ever into the natural environment of Golden Gate Park, present in the landscape without being overbearing. It will be more spacious, but will not occupy a larger footprint, both by an extension underground and by a more efficient use of space.
Special attention has being given to the sustainable "green" strategies for the building and its use, as this issue lies at the core of the Academy's mission. For this reason, the organic roof is the most important architectural feature of the project. Rectangular in plan, but curved in elevation, it will be covered with vegetation and will slope gently over the interior spaces. At the same level as the current buildings, the structure will be perforated at points to allow ventilation, letting fresh air in and warm air out. In other areas, these perforations will naturally light the interior. The glass canopy will have integrated photovoltaic cells, providing power.
The educational side of the institution will grow with a new Naturalist centre, an auditorium, new labs and classrooms. New exhibition spaces will feature many different displays, all referring three main themes: Earth, Ocean and Space.
Article and Images from Renzo Piano Workshop