Renzo Piano [ Wikipedia ] is Italian architect best known for his high-tech public spaces, particularly his design with Richard Rogers for the Centre Georges Pompidou in Paris. Piano's interest in technology and modern solutions to architectural problems was evident in all his designs, although he increasingly took greater account of the structure's context.
Among some of his works are Kansai International Airport, Centre Georges Pompidou, Parco della Musica, Shard London Bridge, The New York Times Building, Whitney Museum of American Art, and Los Angeles County Museum of Art.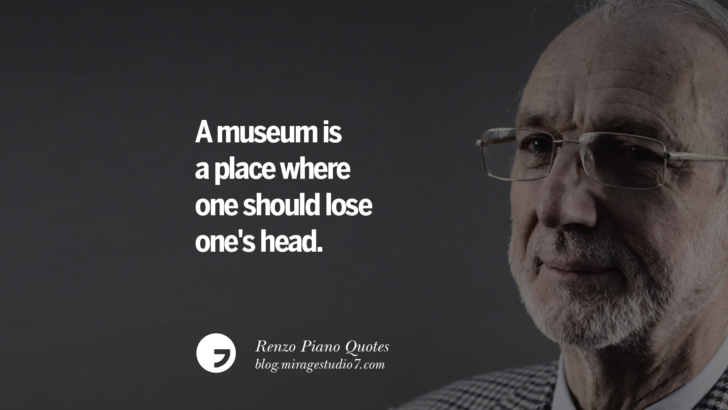 A museum is a place where one should lose one's head.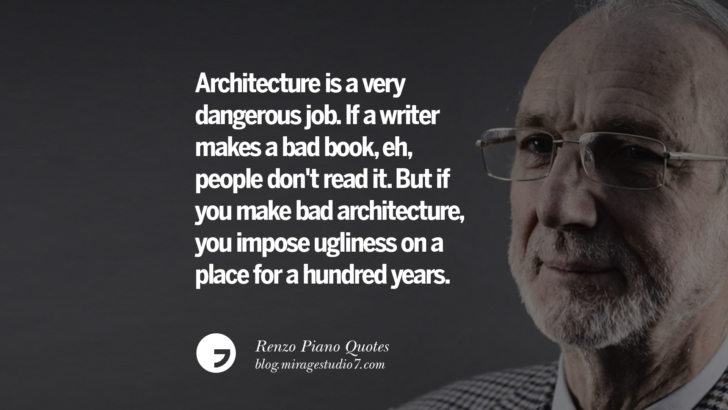 Architecture is a very dangerous job. If a writer makes a bad book, eh, people don't read it. But if you make bad architecture, you impose ugliness on a place for a hundred years.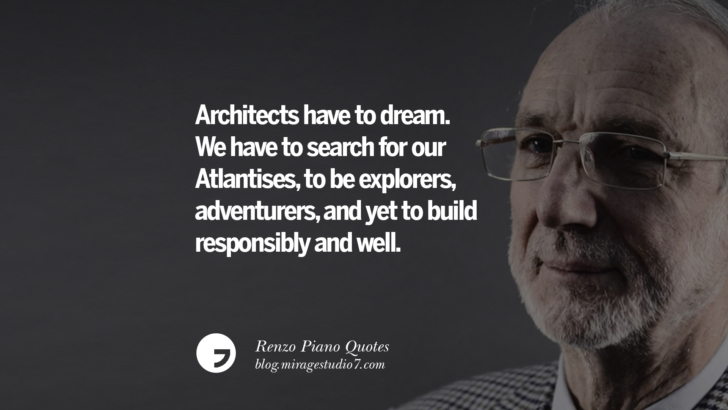 Architects have to dream. We have to search for our Atlantises, to be explorers, adventurers, and yet to build responsibly and well.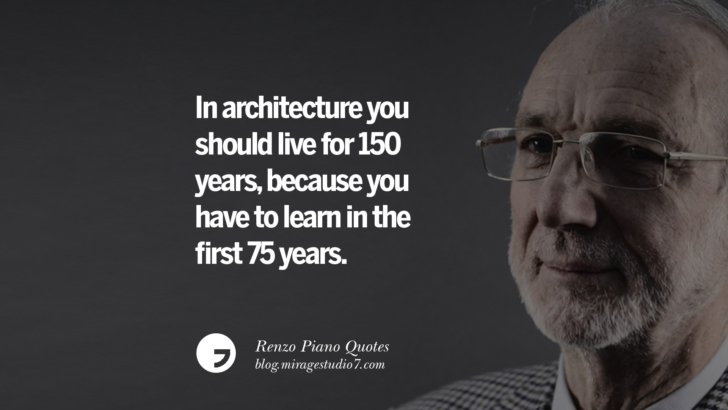 In architecture you should live for 150 years, because you have to learn in the first 75 years.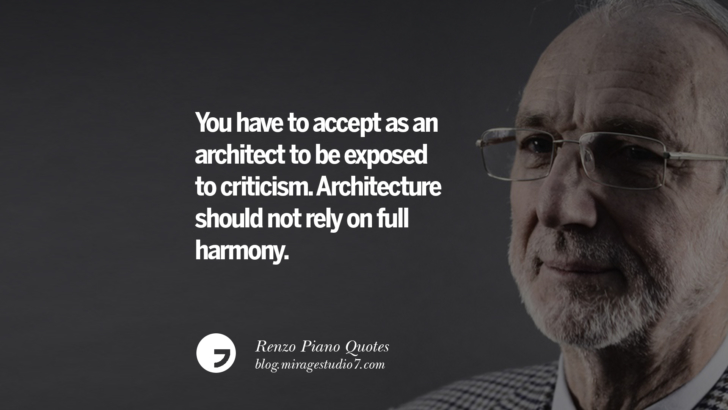 You have to accept as an architect to be exposed to criticism. Architecture should not rely on full harmony.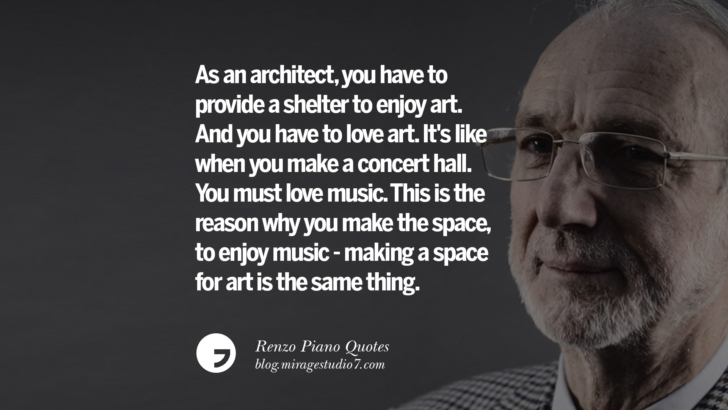 As an architect, you have to provide a shelter to enjoy art. And you have to love art. It's like when you make a concert hall. You must love music. This is the reason why you make the space, to enjoy music – making a space for art is the same thing.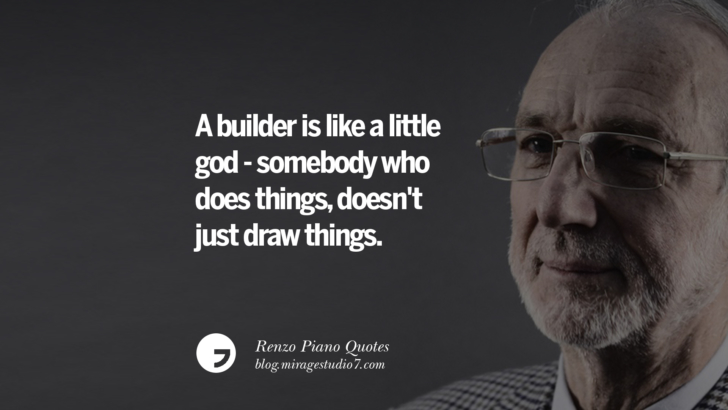 A builder is like a little god – somebody who does things, doesn't just draw things.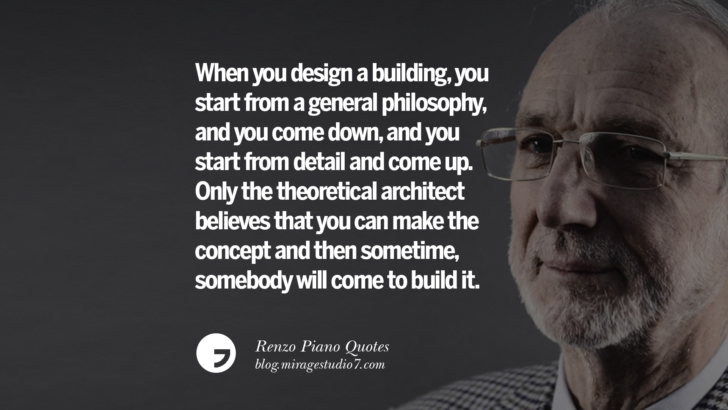 When you design a building, you start from a general philosophy, and you come down, and you start from detail and come up. Only the theoretical architect believes that you can make the concept and then sometime, somebody will come to build it.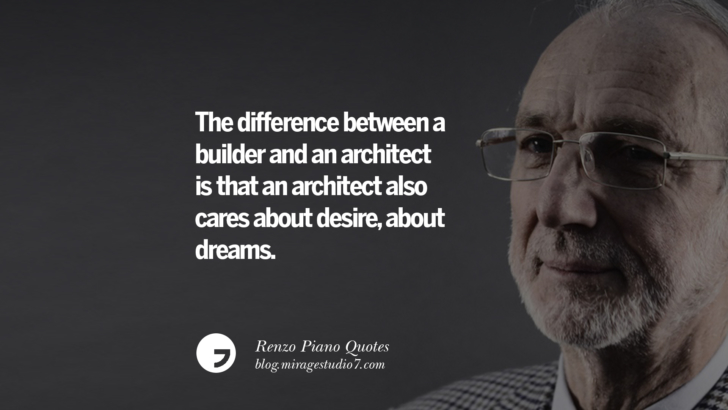 The difference between a builder and an architect is that an architect also cares about desire, about dreams.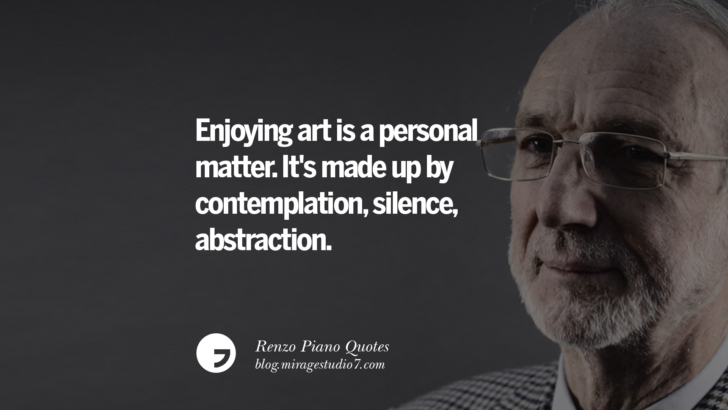 Enjoying art is a personal matter. It's made up by contemplation, silence, abstraction.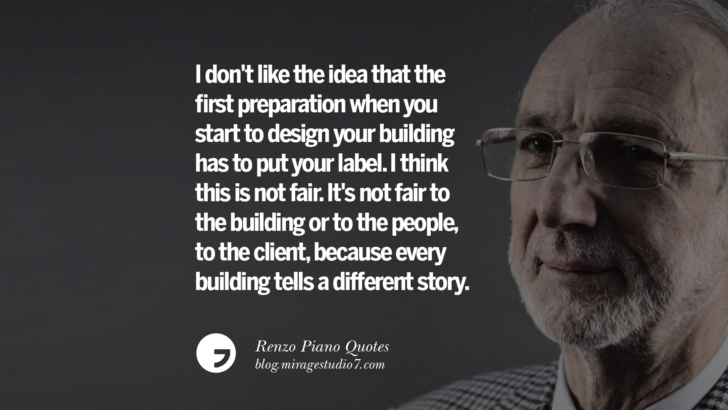 I don't remember a single thing in my childhood that was not related in some way to building.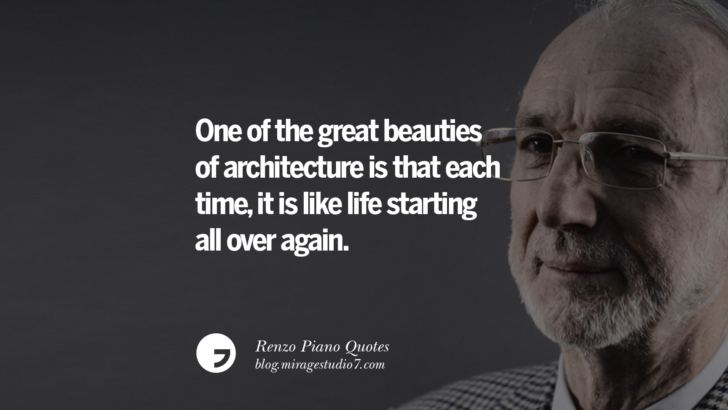 One of the great beauties of architecture is that each time, it is like life starting all over again.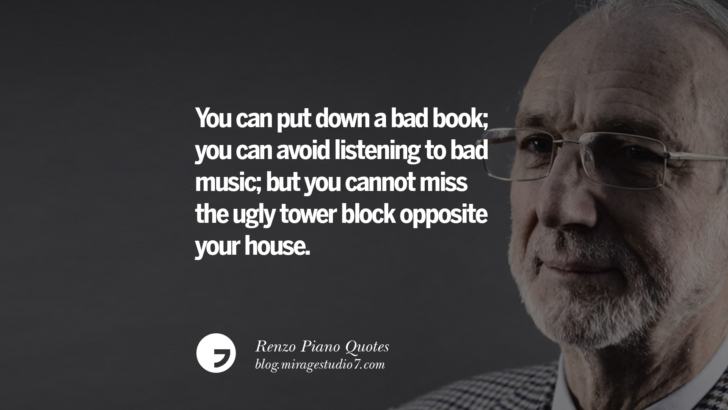 You can put down a bad book; you can avoid listening to bad music; but you cannot miss the ugly tower block opposite your house.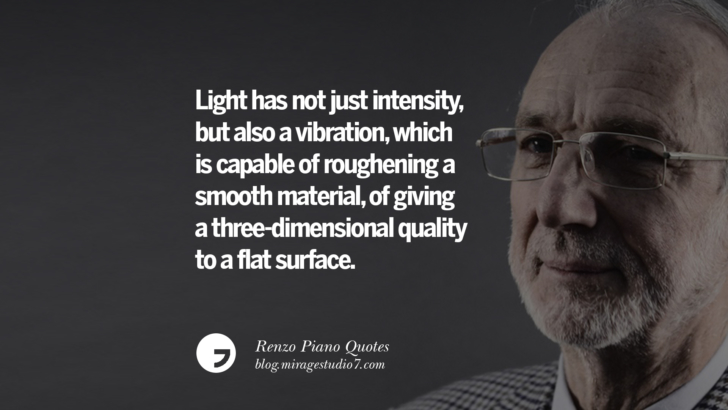 Light has not just intensity, but also a vibration, which is capable of roughening a smooth material, of giving a three-dimensional quality to a flat surface.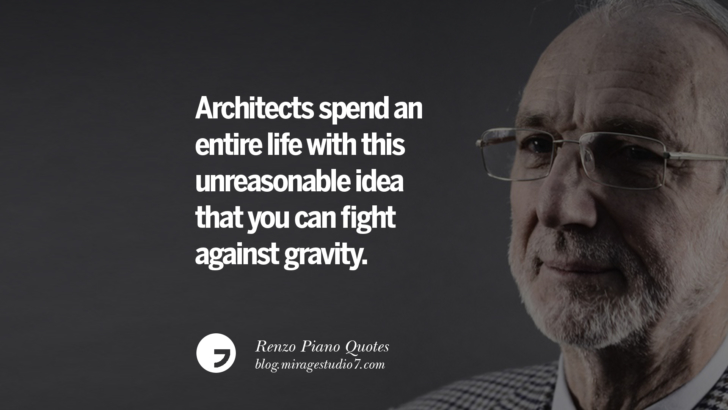 Architects spend an entire life with this unreasonable idea that you can fight against gravity.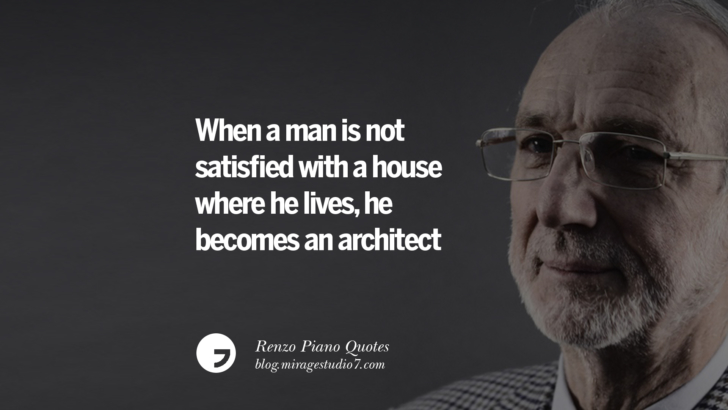 When a man is not satisfied with a house where he lives, he becomes an architect