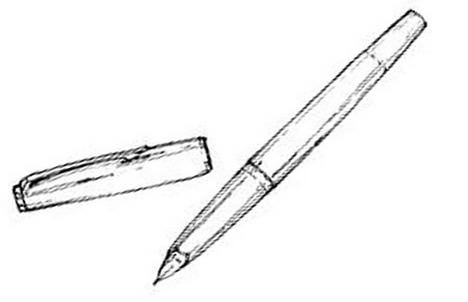 The argument between the junior draftsman and the senior draftsman caught everyone by surprise. It was the junior draftsman's clumsiness but he didn't mean it, nobody knows why the senior draftsman kept on nagging him about the incident.
Jimmy the junior draftsman was speechless, being a junior and not knowing how to reply the senior draftsman, tears started to well up in his eyes. "I didn't mean it" shouted Jimmy, "and I'll replace it for you, so stop pushing me!" and it was this very moment that the whole office went silence.
It all begins with a pen; the senior draftsman was showing off his newly bought Parker Pen that cost him a quarter of his current salary, and Jimmy dropped it accidentally onto the floor while admiring it. There is a deep permanent scratch that reveals the primary coating of the pen, a small scratch that's all.
Tugging his sleeve, the architect took out his pen; he then took a deep breath and walk towards the senior draftsman. I'm currently holding a normal pen that can be bought at almost any stationary shop in town said the architect, and with this normal pen and my signature, another building is on the ground.
"What can your Parker pen do?" asked the architect.