Hugo Alvar Henrik Aalto [ Wikipedia ] was a Finnish architect and designer. His work includes architecture, furniture, textiles and glassware, as well as sculptures and paintings, though he never regarded himself as an artist, seeing painting and sculpture as "branches of the tree whose trunk is architecture."
As one of the key figures of midcentury Modernism and perhaps Finland's most celebrated architect, Alvar Aalto masterpieces include Paimio Sanatorium, Säynätsalo Town Hall, Viipuri Library, Villa Mairea, Baker House, and Finlandia Hall.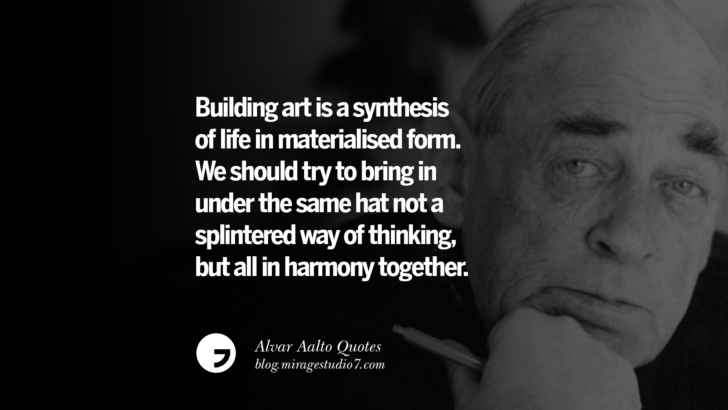 Building art is a synthesis of life in materialised form. We should try to bring in under the same hat not a splintered way of thinking, but all in harmony together.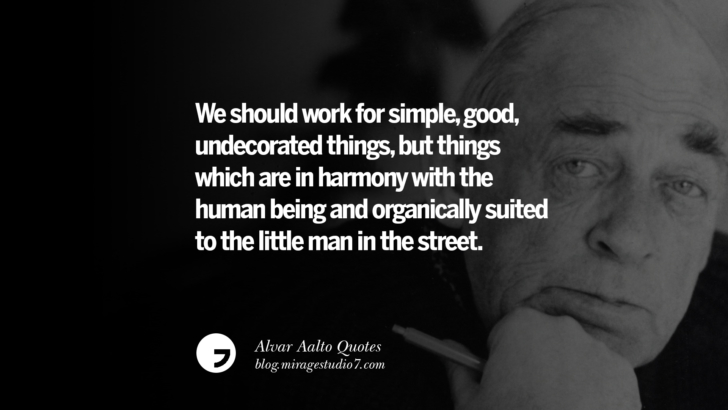 We should work for simple, good, undecorated things, but things which are in harmony with the human being and organically suited to the little man in the street.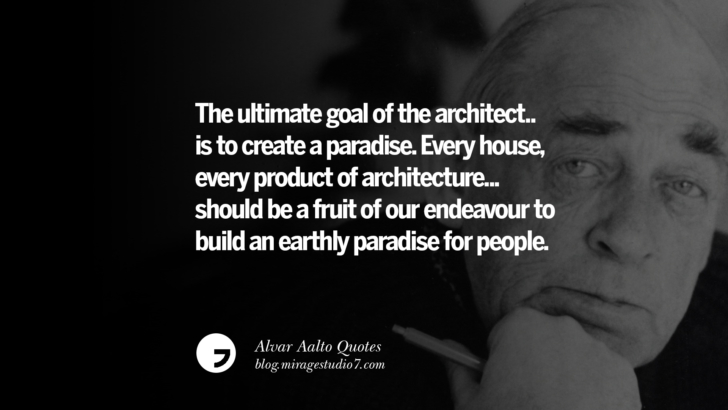 The ultimate goal of the architect…is to create a paradise. Every house, every product of architecture… should be a fruit of our endeavour to build an earthly paradise for people.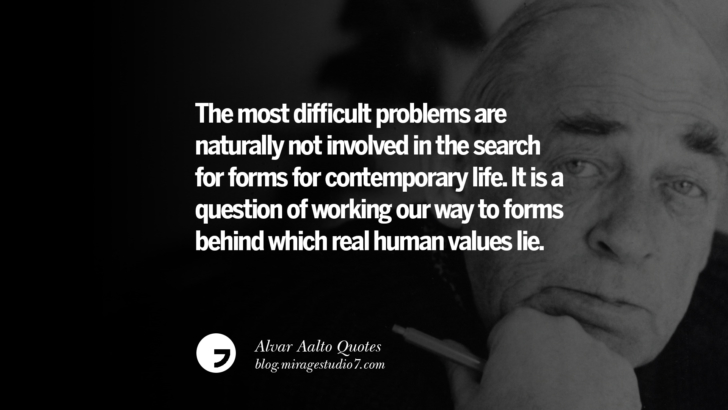 The most difficult problems are naturally not involved in the search for forms for contemporary life. It is a question of working our way to forms behind which real human values lie.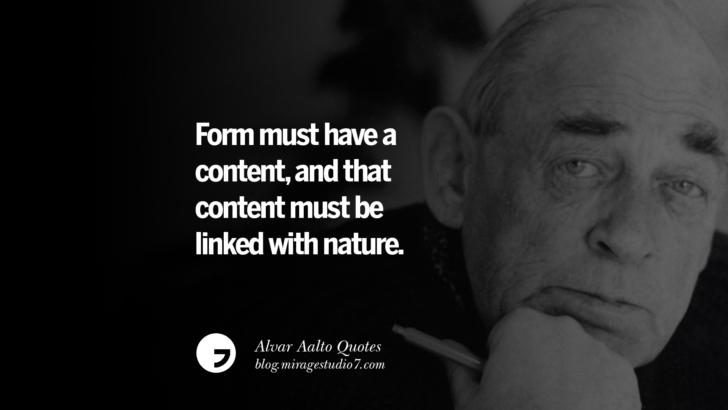 Form must have a content, and that content must be linked with nature.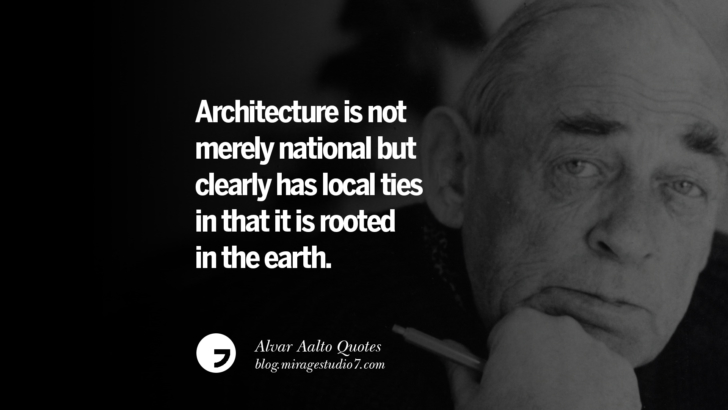 Architecture is not merely national but clearly has local ties in that it is rooted in the earth.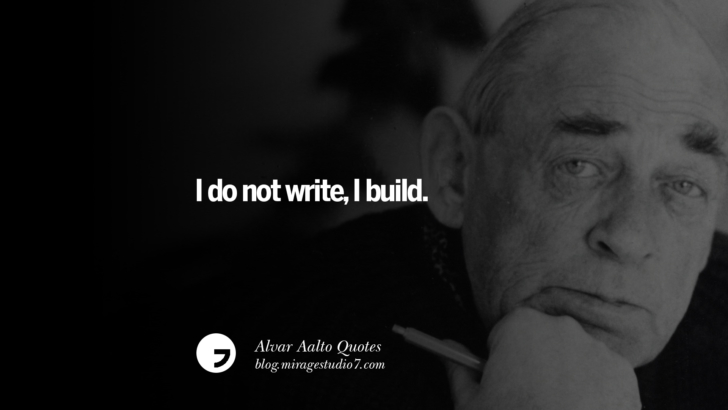 I do not write, I build.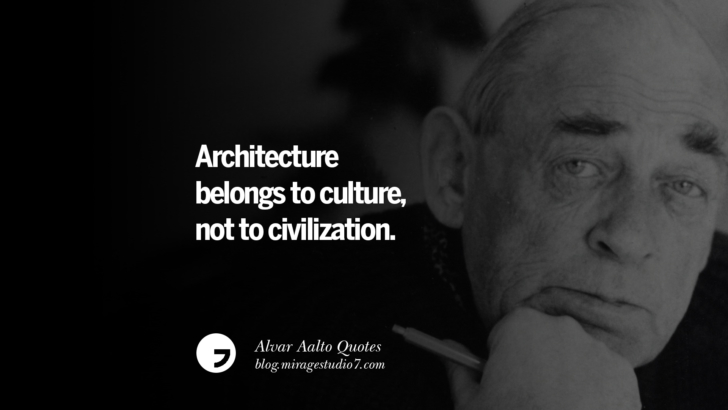 Architecture belongs to culture, not to civilization.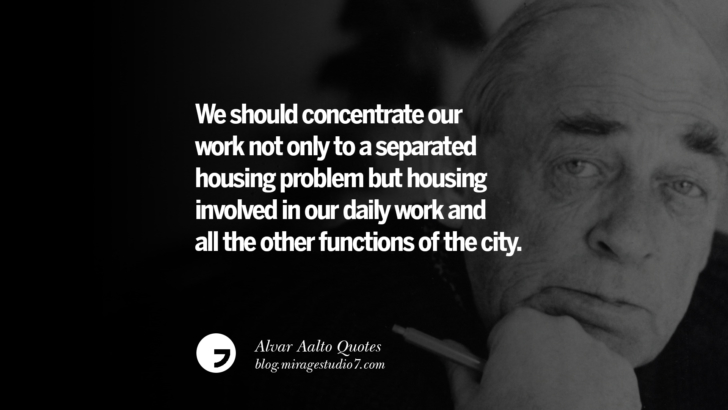 We should concentrate our work not only to a separated housing problem but housing involved in our daily work and all the other functions of the city.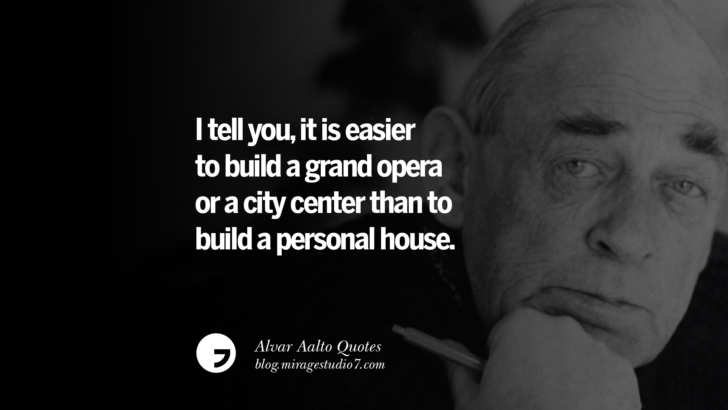 I tell you, it is easier to build a grand opera or a city center than to build a personal house.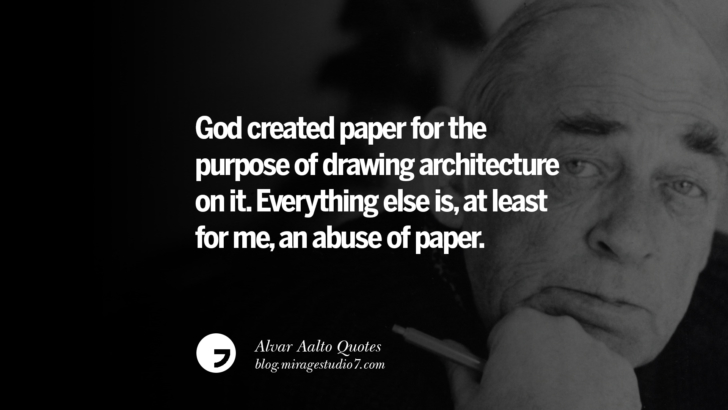 God created paper for the purpose of drawing architecture on it. Everything else is, at least for me, an abuse of paper.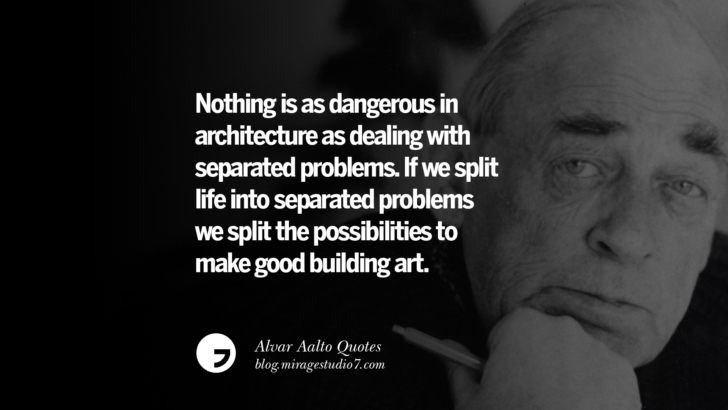 Nothing is as dangerous in architecture as dealing with separated problems. If we split life into separated problems we split the possibilities to make good building art.