Ludwig Mies van der Rohe [ Wikipedia ] was a German-American architect. He was commonly referred to as Mies, his surname. Along with Le Corbusier, Walter Gropius and Frank Lloyd Wright, he is regarded as one of the pioneers of modernist architecture. Mies was a director of the Bauhaus, a seminal school in modern architecture.
As a founder of Bauhaus movement and International Style, Ludwig is best known for Barcelona Pavilion, Tugendhat House, Crown Hall, Farnsworth House, 860–880 Lake Shore Drive, Seagram Building, New National Gallery, Toronto-Dominion Centre, and Westmount Square.

Architecture is the will of an epoch translated into space.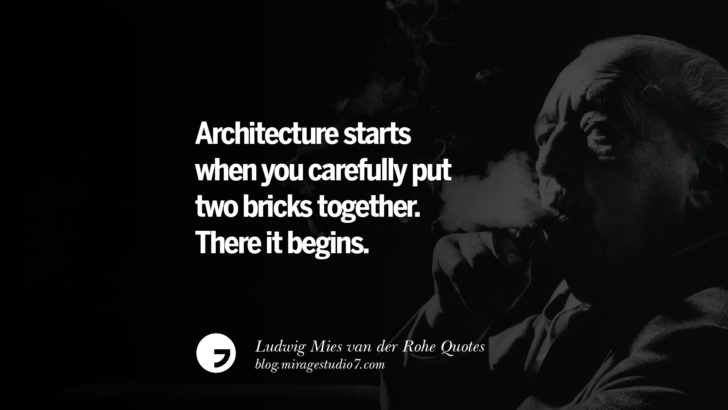 Architecture starts when you carefully put two bricks together. There it begins.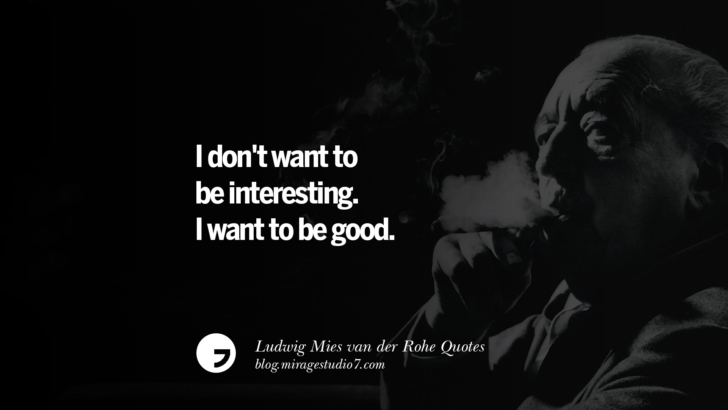 I don't want to be interesting. I want to be good.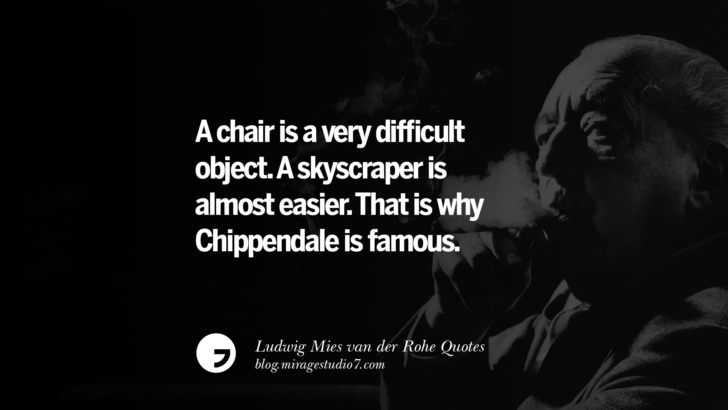 A chair is a very difficult object. A skyscraper is almost easier. That is why Chippendale is famous.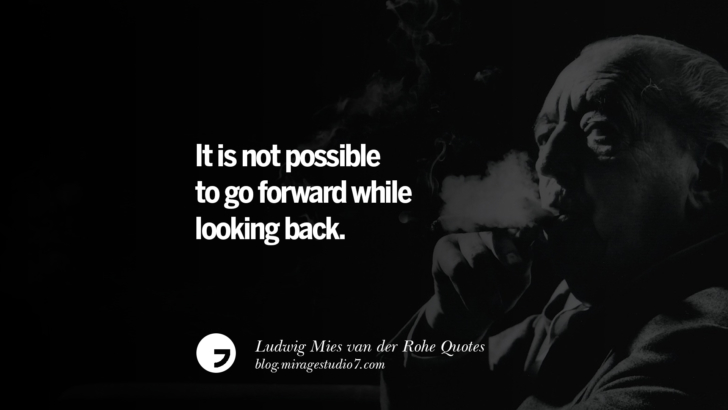 It is not possible to go forward while looking back.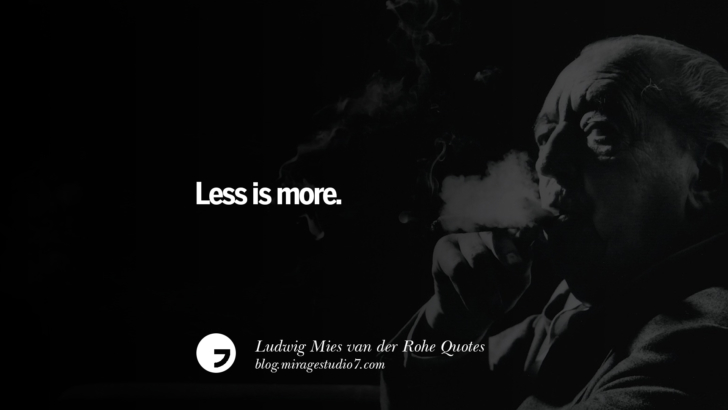 Less is more.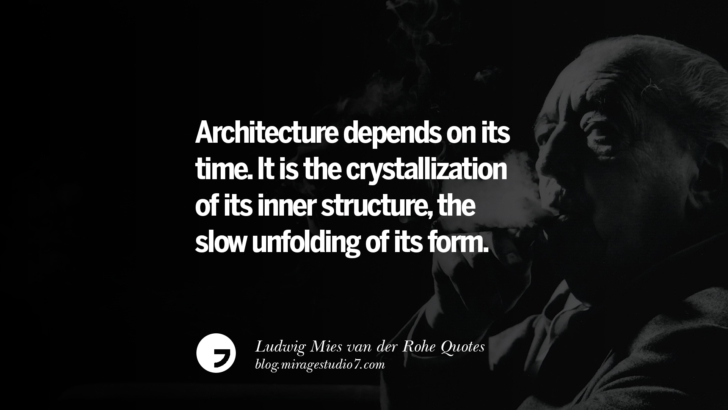 Architecture depends on its time. It is the crystallization of its inner structure, the slow unfolding of its form.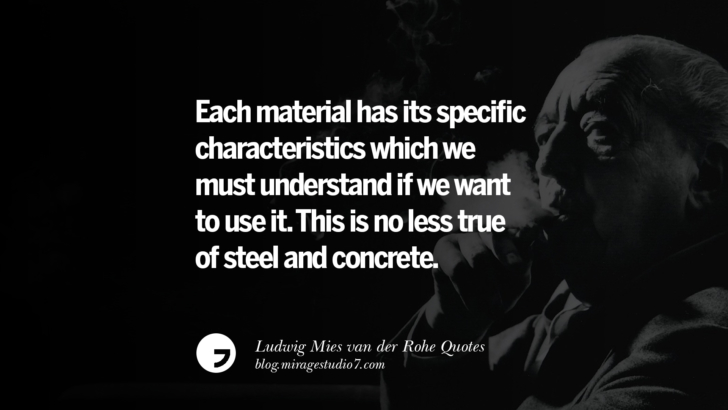 Each material has its specific characteristics which we must understand if we want to use it. This is no less true of steel and concrete.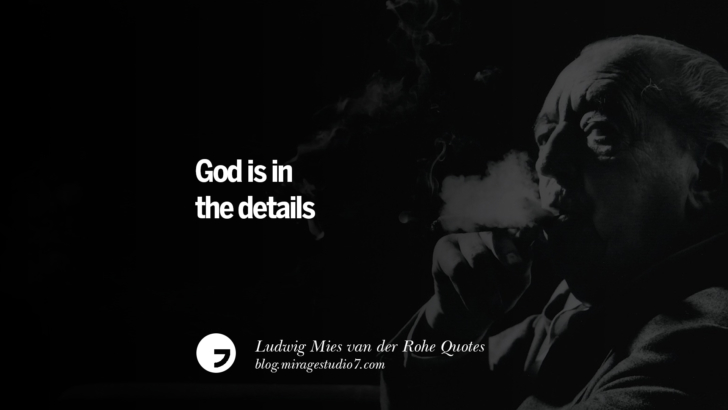 God is in the details.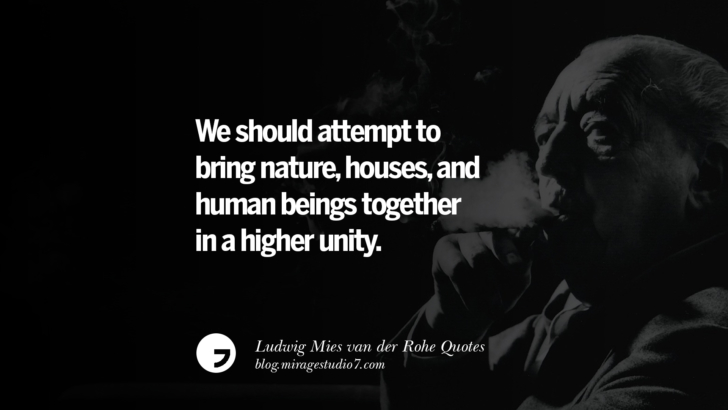 We should attempt to bring nature, houses, and human beings together in a higher unity.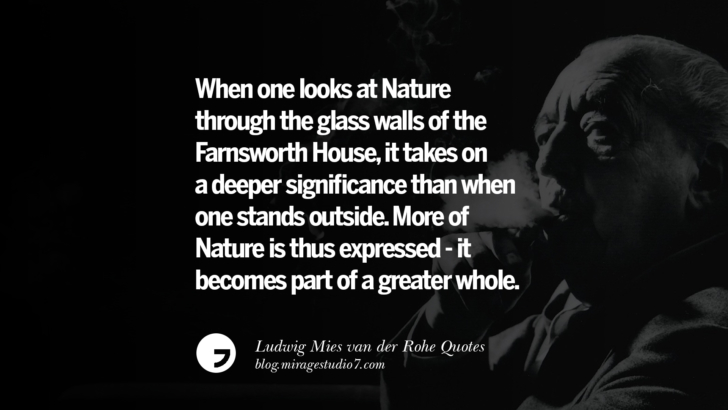 When one looks at Nature through the glass walls of the Farnsworth House, it takes on a deeper significance than when one stands outside. More of Nature is thus expressed – it becomes part of a greater whole.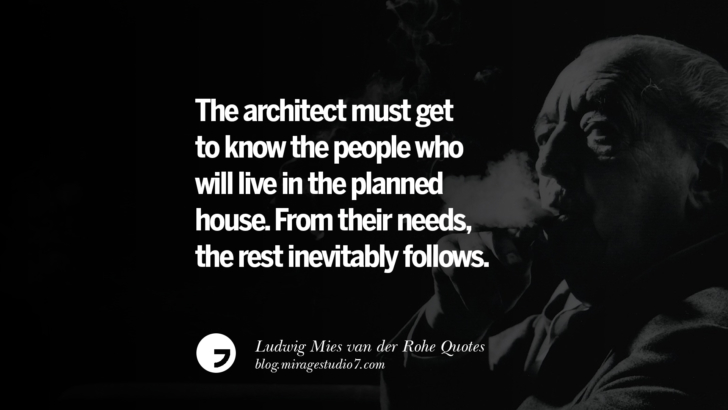 The architect must get to know the people who will live in the planned house. From their needs, the rest inevitably follows.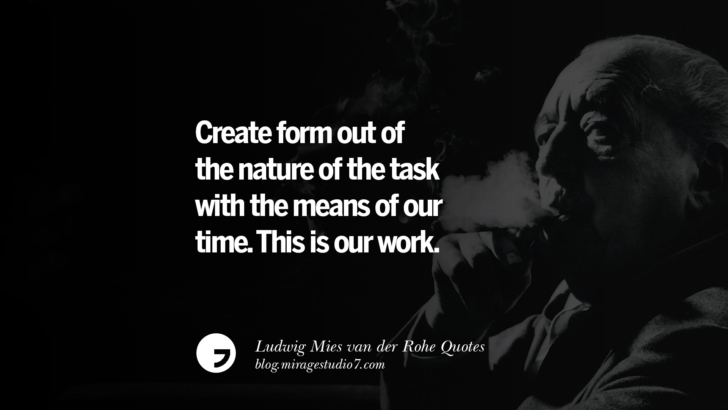 Create form out of the nature of the task with the means of our time. This is our work.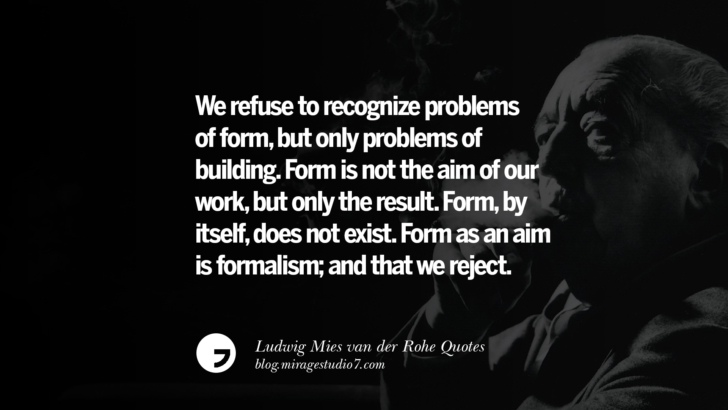 We refuse to recognize problems of form, but only problems of building. Form is not the aim of our work, but only the result. Form, by itself, does not exist. Form as an aim is formalism; and that we reject.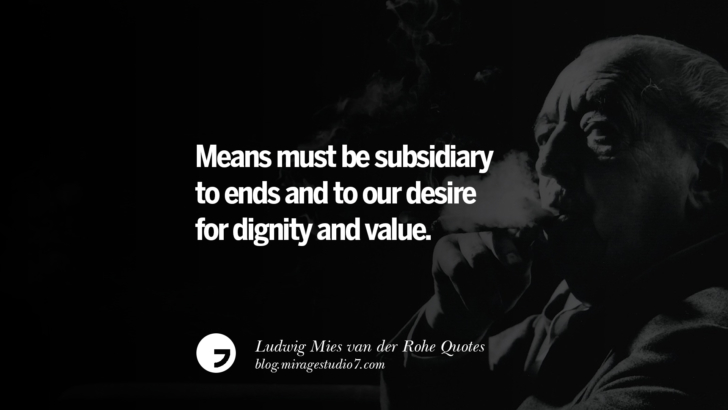 Means must be subsidiary to ends and to our desire for dignity and value.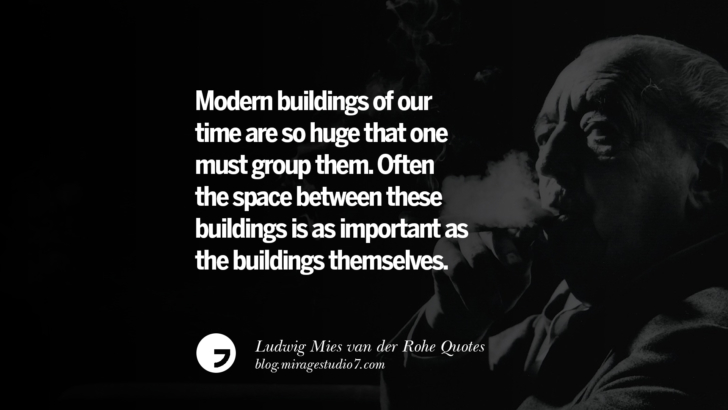 Modern buildings of our time are so huge that one must group them. Often the space between these buildings is as important as the buildings themselves.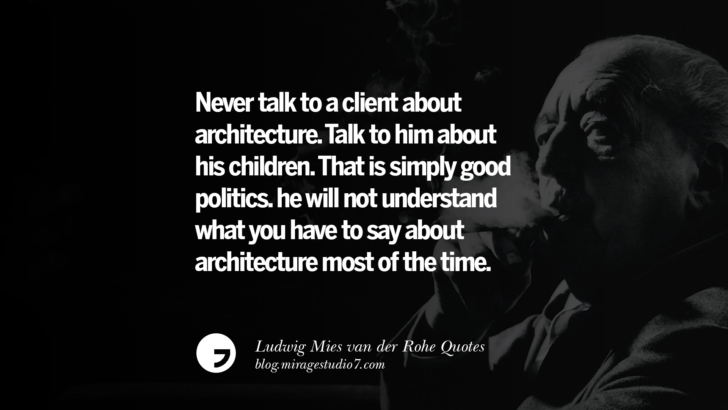 Never talk to a client about architecture. Talk to him about his children. That is simply good politics. he will not understand what you have to say about architecture most of the time.