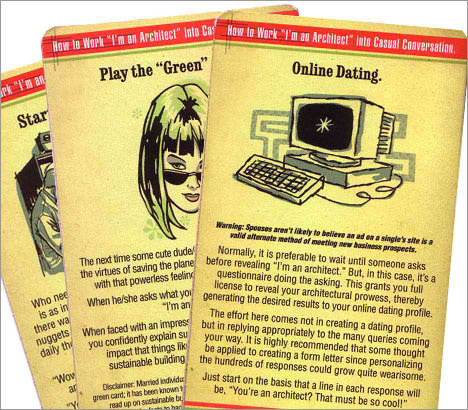 Click here for more sage words of wisdom
Via James Stamp from Life Without a Building, these are AIA recruitment posters.
According to a survey, architects are sexy! It appears that AIA is giving a pretty bad lesson on how to pick up chicks. Do females go crazy when a person says " I am an architect."
Here's some really funny pickup lines:
Is your dad a thief or something? Because someone stole the stars and put them in your eyes!
Is your father a terrorist? Because you're the bomb!
I may not be Fred Flintstone, but I can sure make your bed rock!