Peter Zumthor [ Wikipedia ] is a Swiss architect whose work is frequently described as uncompromising and minimalist. He works from the small town of Haldenstein in Switzerland – likes being outside the big centres of the world, as it frees him of having to consider the opinions of his fellow colleagues: "If you work like an artist, you need your own separate space." He does, however, also work well in the "anonymous sound" of a city, where it is also possible to find calm in "a protective ocean of sound."
Among his best-known projects are the Kunsthaus Bregenz in Austria, the thermal baths in Vals in Switzerland, the Swiss Pavilion for Expo 2000 in Hannover (an all-timber structure intended to be recycled after the event) and the Kolumba Diocesan Museum in Cologne.

What I try to do is the art of building, and the art of building is the art of construction; it is not only about forms and shapes and images.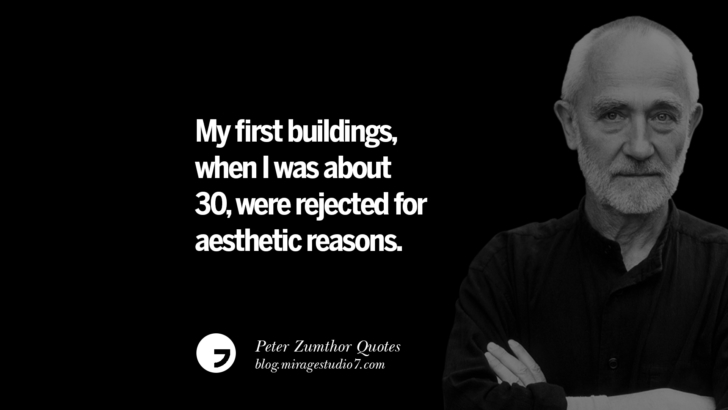 My first buildings, when I was about 30, were rejected for aesthetic reasons.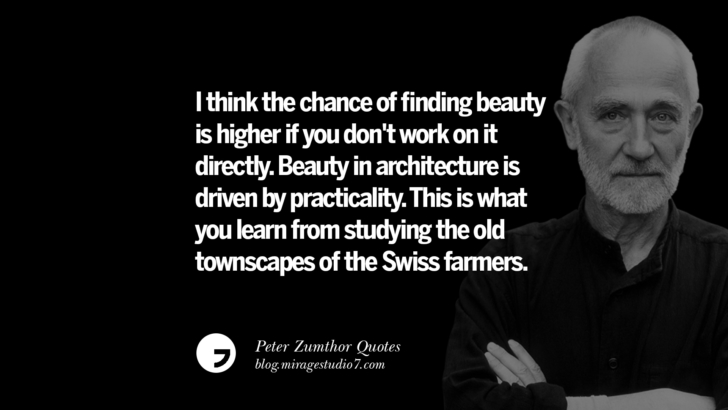 I think the chance of finding beauty is higher if you don't work on it directly. Beauty in architecture is driven by practicality. This is what you learn from studying the old townscapes of the Swiss farmers.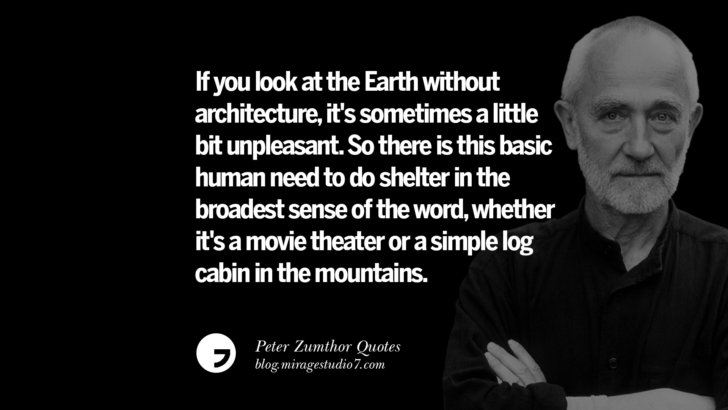 If you look at the Earth without architecture, it's sometimes a little bit unpleasant. So there is this basic human need to do shelter in the broadest sense of the word, whether it's a movie theater or a simple log cabin in the mountains.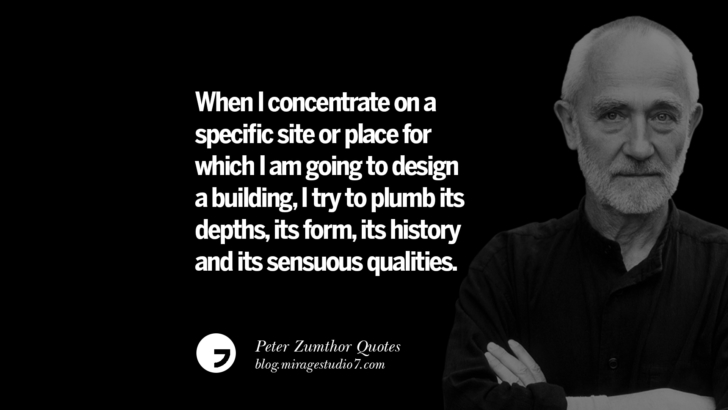 When I concentrate on a specific site or place for which I am going to design a building, I try to plumb its depths, its form, its history and its sensuous qualities.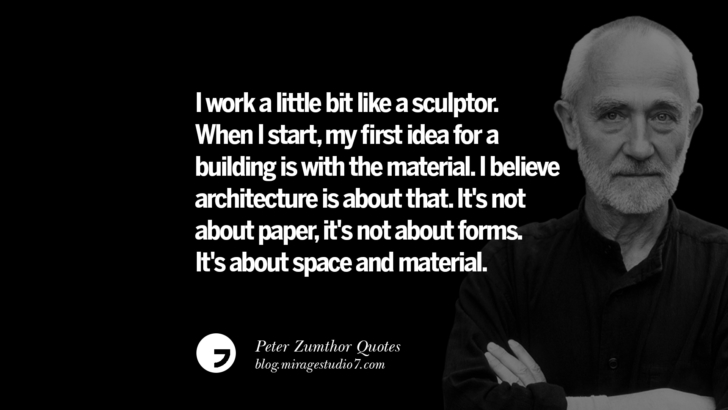 I work a little bit like a sculptor. When I start, my first idea for a building is with the material. I believe architecture is about that. It's not about paper, it's not about forms. It's about space and material.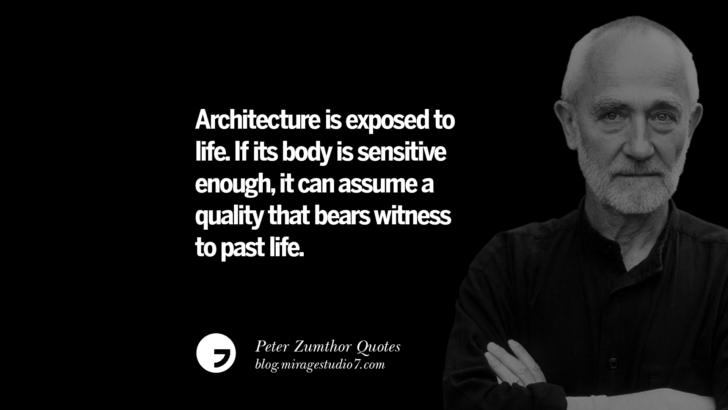 Architecture is exposed to life. If its body is sensitive enough, it can assume a quality that bears witness to past life.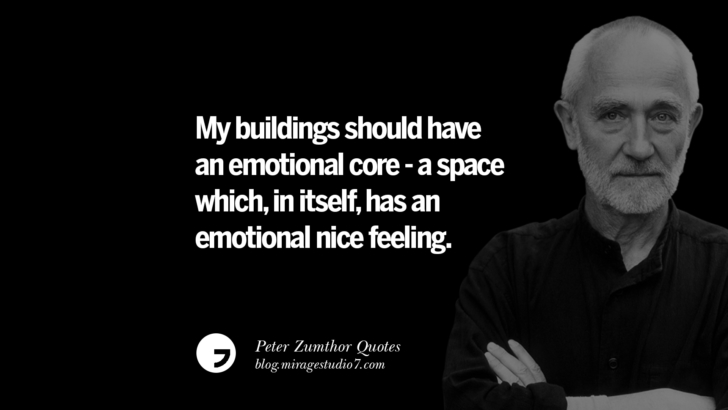 My buildings should have an emotional core – a space which, in itself, has an emotional nice feeling.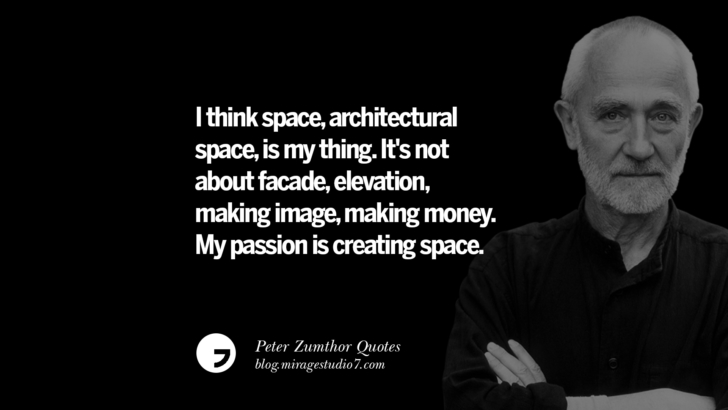 I think space, architectural space, is my thing. It's not about facade, elevation, making image, making money. My passion is creating space.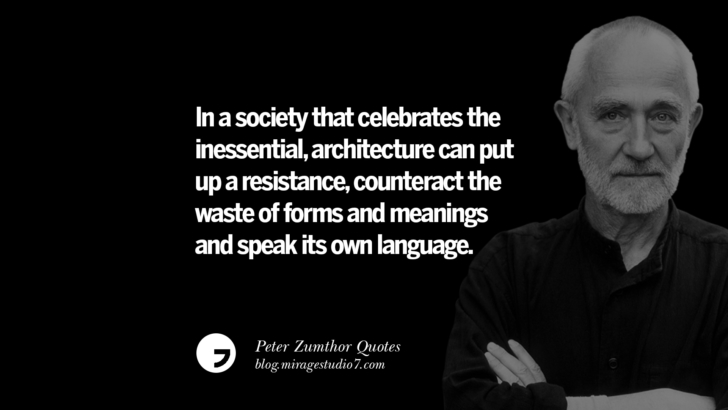 In a society that celebrates the inessential, architecture can put up a resistance, counteract the waste of forms and meanings and speak its own language.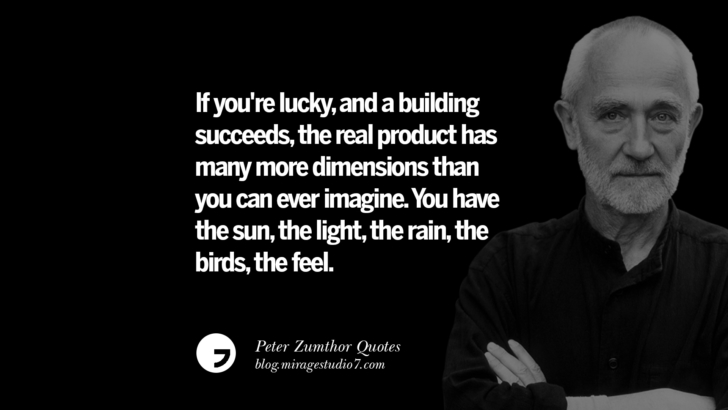 If you're lucky, and a building succeeds, the real product has many more dimensions than you can ever imagine. You have the sun, the light, the rain, the birds, the feel.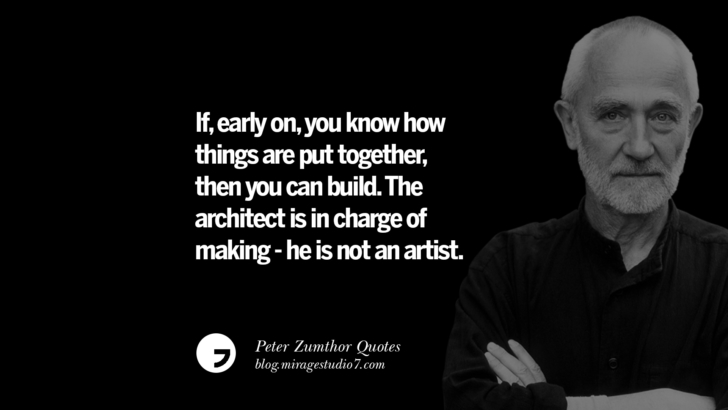 If, early on, you know how things are put together, then you can build. The architect is in charge of making – he is not an artist.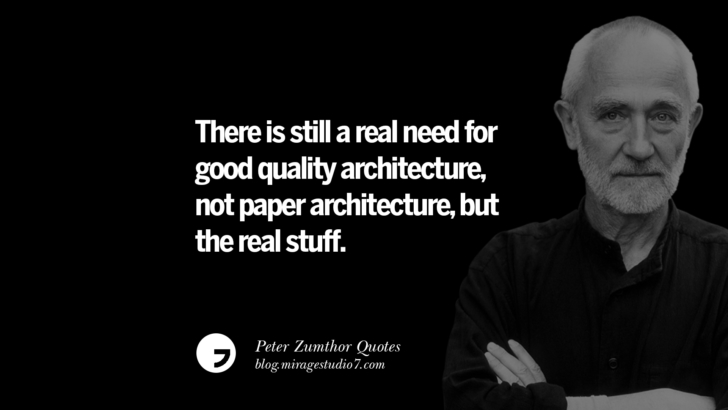 There is still a real need for good quality architecture, not paper architecture, but the real stuff.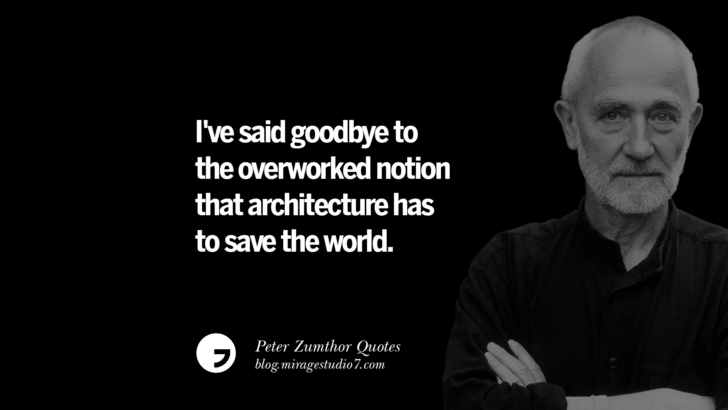 I've said goodbye to the overworked notion that architecture has to save the world.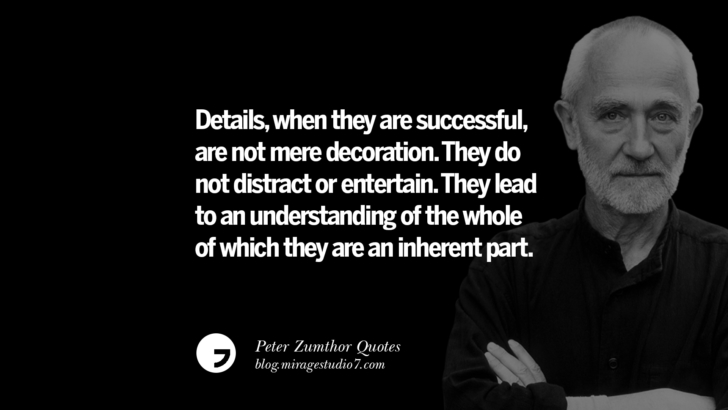 Details, when they are successful, are not mere decoration. They do not distract or entertain. They lead to an understanding of the whole of which they are an inherent part.