Best known for her liquid like architecture, Zaha Hadid [ Wikipedia ] also known as Dame Zaha Mohammad Hadid, was the first woman to receive the Pritzker Architecture Prize, in 2004. She was described by The Guardian of London as the "Queen of the curve", who "liberated architectural geometry, giving it a whole new expressive identity".
Zaha Hadid's pioneering vision redefined architecture for the 21st century and captured imaginations across the globe. Some of her best known works are MAXXI, Bridge Pavilion, London Aquatics Centre, Guangzhou Opera House, Maggie's Centre, and Contemporary Arts Center.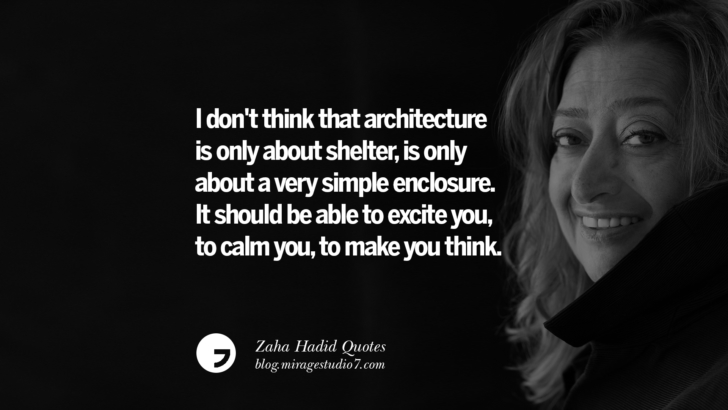 I don't think that architecture is only about shelter, is only about a very simple enclosure. It should be able to excite you, to calm you, to make you think.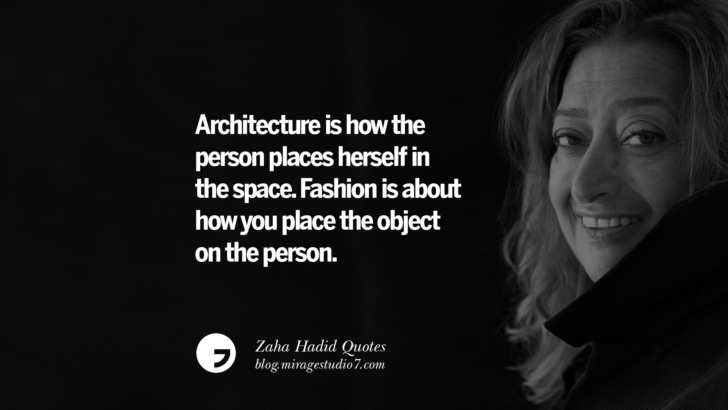 Architecture is how the person places herself in the space. Fashion is about how you place the object on the person.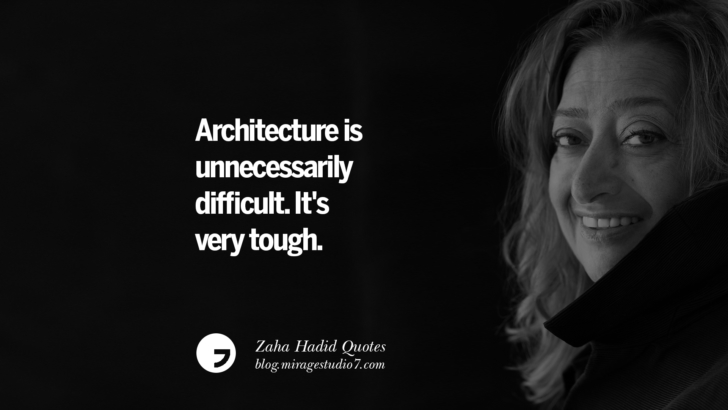 Architecture is unnecessarily difficult. It's very tough.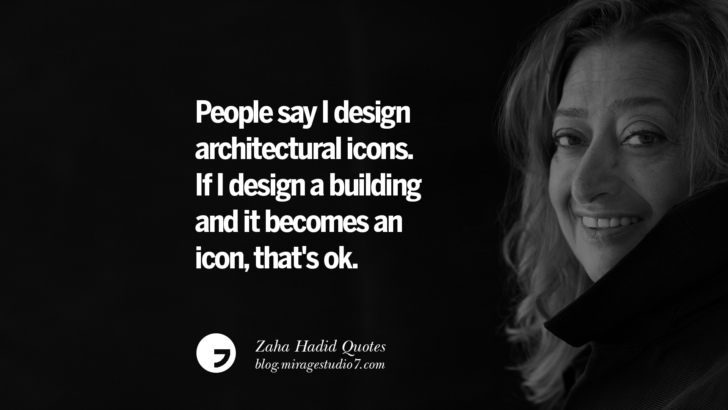 People say I design architectural icons. If I design a building and it becomes an icon, that's ok.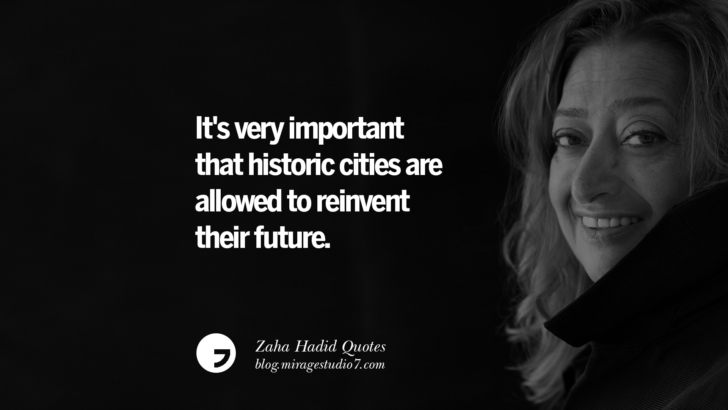 It's very important that historic cities are allowed to reinvent their future.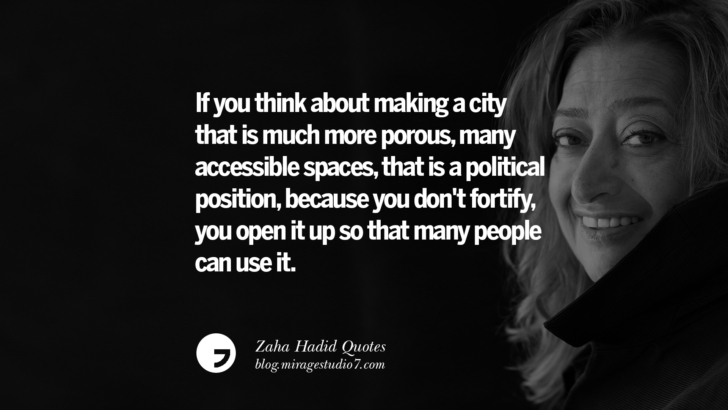 If you think about making a city that is much more porous, many accessible spaces, that is a political position, because you don't fortify, you open it up so that many people can use it.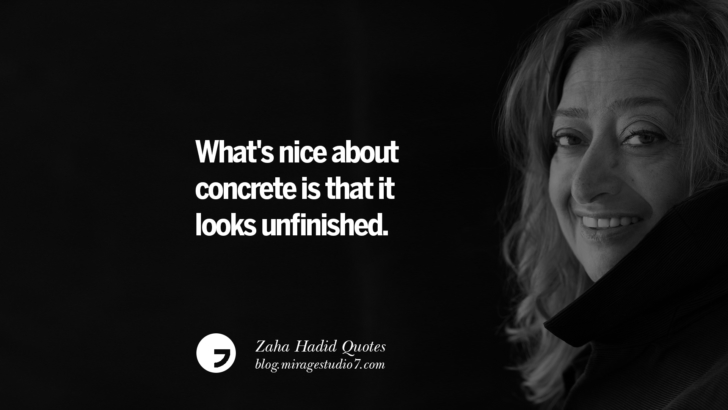 What's nice about concrete is that it looks unfinished.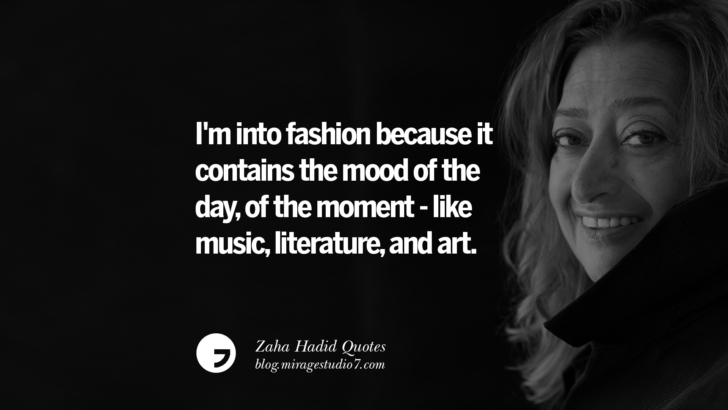 I'm into fashion because it contains the mood of the day, of the moment – like music, literature, and art.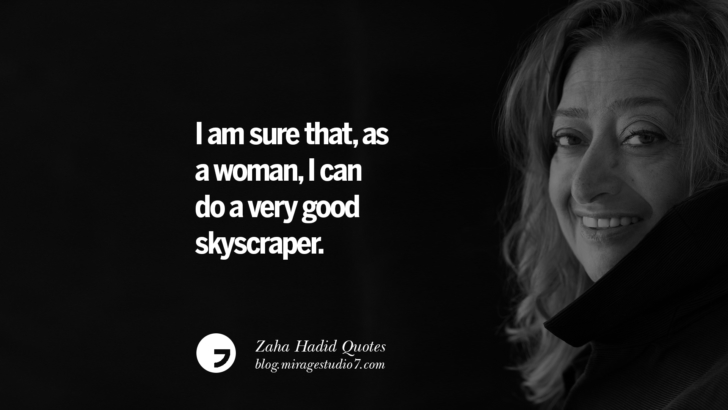 I am sure that as a woman I can do a very good skyscraper.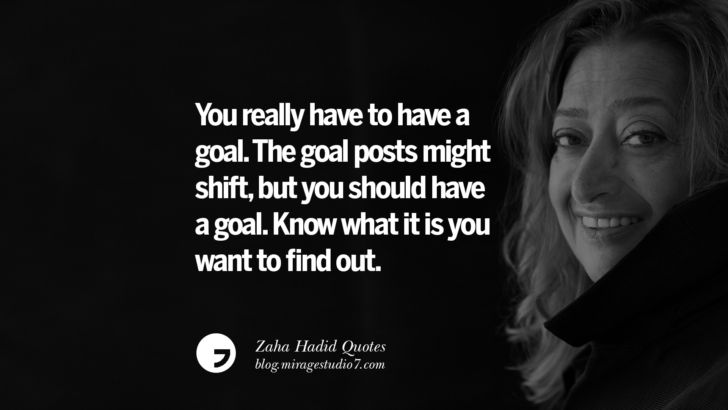 You really have to have a goal. The goal posts might shift, but you should have a goal. Know what it is you want to find out.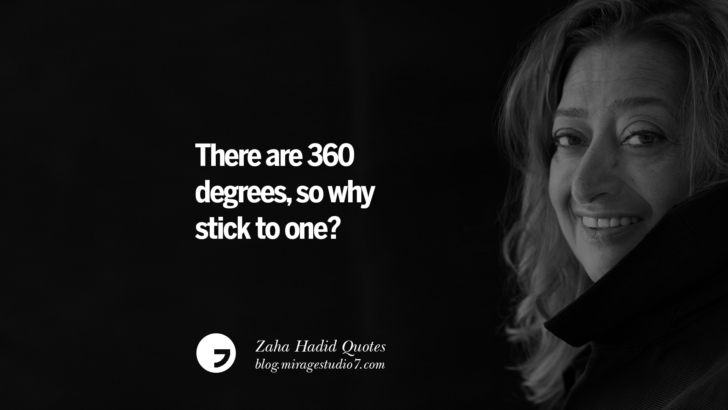 There are 360 degrees, so why stick to one?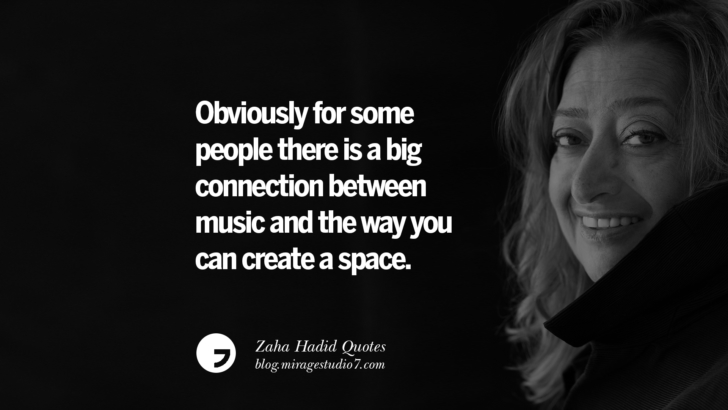 Obviously for some people there is a big connection between music and the way you can create a space.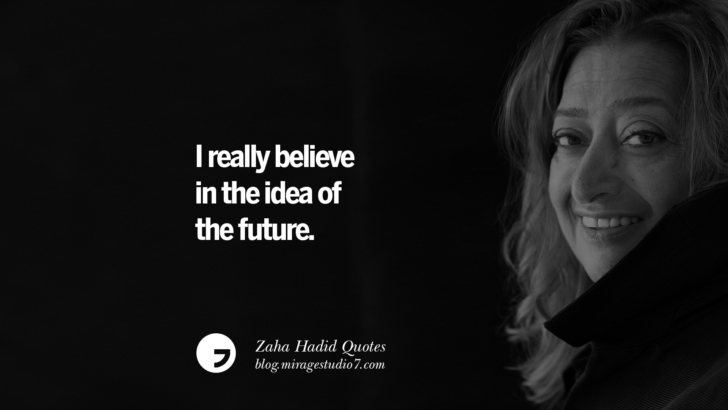 I really believe in the idea of the future.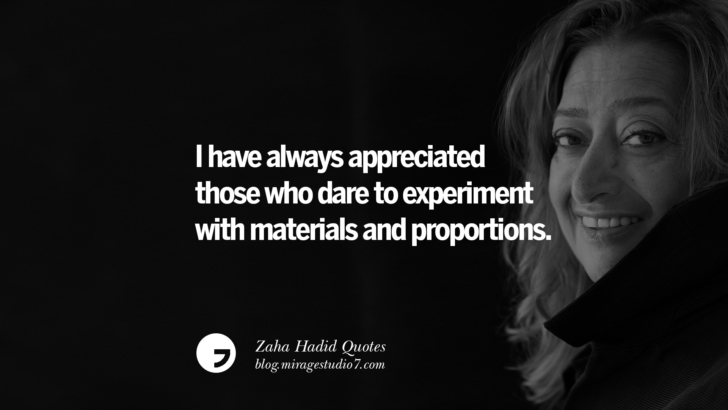 I have always appreciated those who dare to experiment with materials and proportions.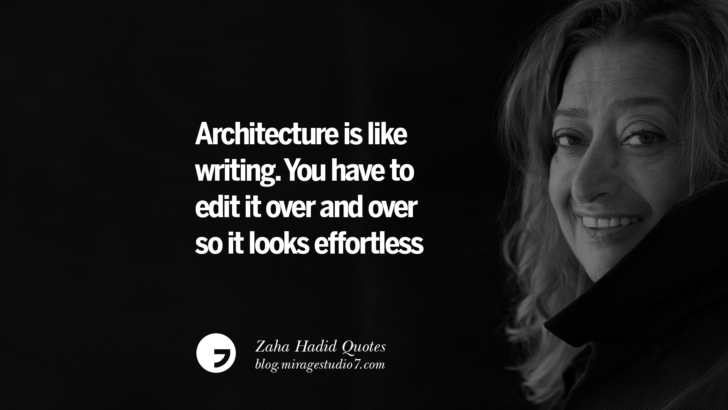 Architecture is like writing. You have to edit it over and over so it looks effortless.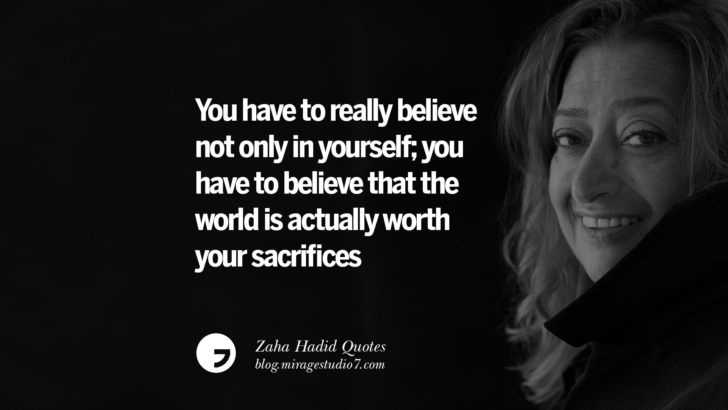 You have to really believe not only in yourself; you have to believe that the world is actually worth your sacrifices.