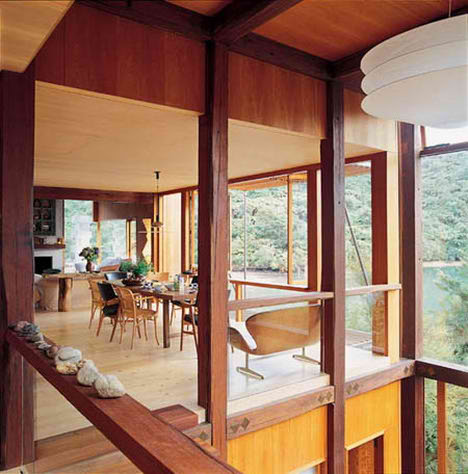 The Seresin House, by Pete Bossley Architects, encompasses a house, guest house, shed, and boatshed in Waterfall Bay, part of the Marlborough Sounds, at the northern end of the South Island of New Zealand. This is the type of architecture I love, a little bit of Renzo Piano and a little bit of Tadao Ando. I'm definately not a Frank Gehry and Zaha Hadid fan.
The Seresin house reminds me of my Uncle's project in Malaysia – Tanarimba Janda Baik. I've been there once and I would say it is something different in Malaysia. Located above sea level, the temperature is cooling but not cold. The best part is how the retreats are being build, from recycle timber found at the site. The Aga khan Trust for Culture has a digital collection of the construction process.
Contemporary residences by Australian and New Zealand architects share several common themes, most notably a sense of environmental stewardship and a desire to blend with the surrounding landscape, whether it's a historic urban street or a protected coastline. These architects favor indoor/outdoor rooms and often zone houses into pavilions. "Green" features abound, including natural ventilation, use of natural materials, photovoltaic panels, and rainwater collection systems. And often, the location itself is spectacular and framed in views from the interior.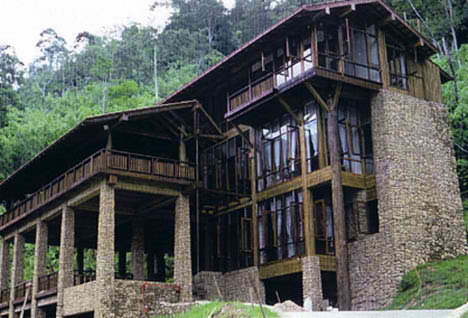 The image above one of the many retreats in Janda Baik, the overall design is more or less the same. What makes the whole place stands out is the environment – eggcorns are all over the ground. Yes, there are eggcorns in Malaysia, but the size is half of those found is colder countries.