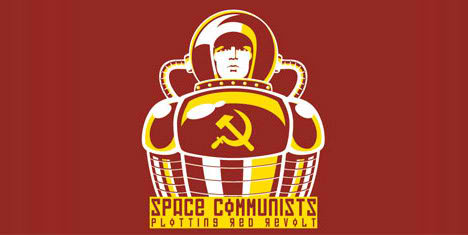 Image Source: Ebbe
Brian Clark from Teaching Sells has this interesting story on simplicity:
Back when NASA started launching manned spacecraft in the 1960s, they found out that the astronauts couldn't use pens to write with while in space. The ink wouldn't flow down through the pen in a zero-gravity environment. NASA decided to retain a man named Paul Fisher to design a pen that would work in space.

A mere $1.5 million later, they had a solution. NASA now had a pen that worked in zero gravity, in a vacuum, and in a drastic temperature range. The Russian cosmonauts had the same problem, of course. So they used a pencil.
The zero gravity pen story is not true but it does make sense, when the USSR collapse, the cash strapped Russians offer some of their space technology to the Americans, what amazed NASA the most is the simplicity of the Russian space technology, for example the Russian's orange colour space suit is lighter, durable and cheaper than the American's white space suit.
"We often expend large amounts of time and effort creating elaborate solutions to problems," said Brian Clark, "when a simple answer is right under our noses."
Alvaro Siza's Galicia Museum of Contemporary Art architecture form appears complicated yet artistically arranged. Simplicity is beautiful, simplicity means less is more, it means less is sexy…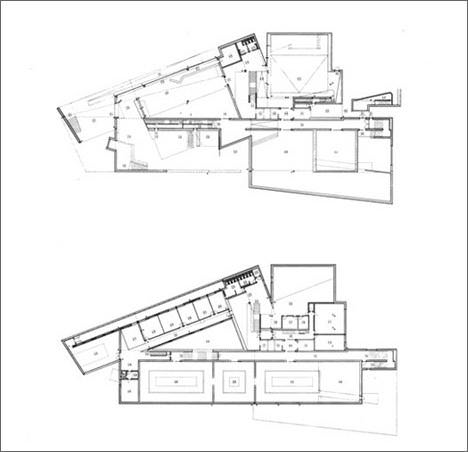 Image Source : From the book 'Alvaro Siza' (1999, Philip Jodidio)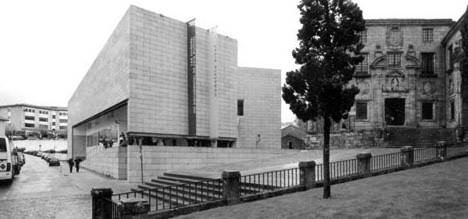 Image Source : From the book 'Alvaro Siza' (1999, Philip Jodidio)