"You must be crazy not to love Alvaro Siza," said my lecturer in a monotonous voice and expression, "His designs are really good and a strong respect for every site."
The Portuguese architect Álvaro Siza is one of the world's most respected architects. The recipient of many awards, including the US Pritzker Prize for Architecture in 1992, Siza has built and taught in Portugal and internationally since the late 1950s.
Just like every good students, I went to the library and borrow some books on Alvaro Siza, and it was love at first sight.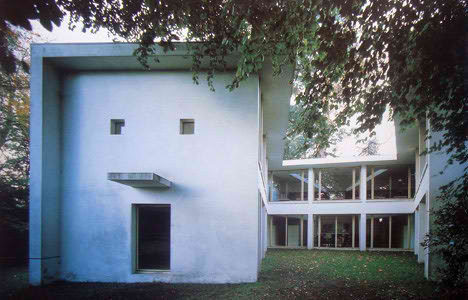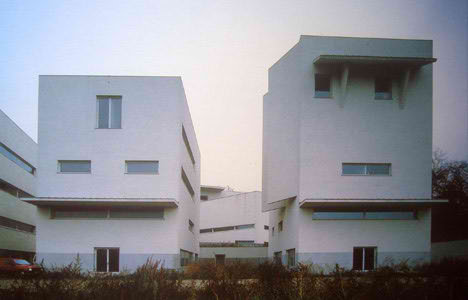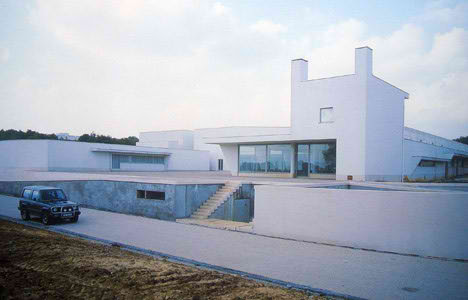 Faculty of Architecture of the University of Porto, Portugal.
Based on a preliminary program established by the Rectory of the University of Porto, the faculty is set on a terraced site high above the Douro River, the faculty covers a total area of 87,000 square meters with four free standing pavilions each connected by a 3 meters narrow corridor. According to Alvaro Siza, the connecting path give an impression of a generous space.
I'm not quite sure about the long narrow corridor, I hate long narrow corridors, its creepy and spooky. What Alvaro Siza did was to punch pocket of holes, to allow light to illuminate the corridors and certain spaces, the creativity in playing with natural sunlight really enhance the overall architecture, but isn't it better if the walls are transparent? Punching pockets of holes in a hall is acceptable, punching holes to draw natural sunlight for a courtyard within a building is acceptable but punching holes for the sake of drawing natural sunlight doesn't make any sense to me.
Personally it would be better if the walls are transparent, it allows natural light to illuminate the corridors and increase the visual space, thus eliminate the perception that all corridors are creepy and spooky. There is not much description on the opaque walls in the corridors, he must have a good reason for it.
I think the Galician Center for Contemporary Art in Spain is his best project ever, situated in the city with lots of classical buildings, it clad in granite and like many local buildings, it seeks to respond in a modern yet appropriate way to its surrounding in harmony.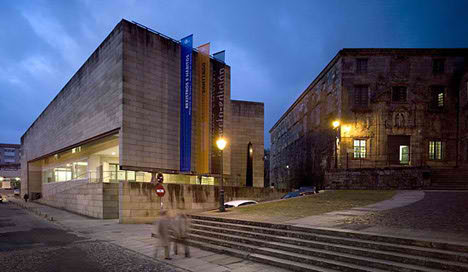 Both the exterior and interior volume emphasize on the purity of line, the interior on the other hand are rendered with both natural and artificial lighting. A trademark of Alvaro Siza at its best.
Unlike Frank Gehry, Zaha Hadid or Richard Meier, Alvaro Siza's design respond to the site and its surrounding, whereas Gehry, Hadid and Meier tends to impose their signature design upon the site, I would not say their design is an eye sore, just that they approach the site in a different way. There is no right or wrong, if the common people love it and asked for more, then they must be really good. Respect.
You must be crazy not to love Alvaro Siza!