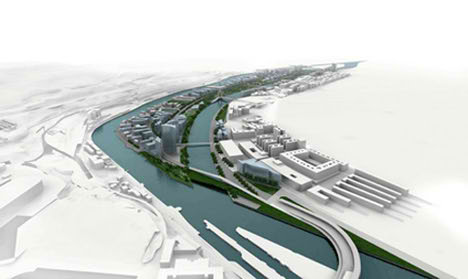 Image Source: ArchitectureLab
Zaha Hadid was once known as the paper architect because her works never made it off the blueprint, things started to change for the good in recent years, her work has started to mushroom across the world, the latest proposal by Hadid is a yet to be named island, the radical plans for the redevelopment would see the neglected Zorrozaurre peninsula converted into an island.
Zaha Hadid plans to cut off the peninsular that joins it to the mainland and reconnect the newly formed island to the city with eight bridges.
The newly formed island has a land area of 72 hectares (180 acres) with 6000 houses and a technology center, the total cost estimated to be at USD1.43 billion and work is expected to commence in 2010, completion date would be around 2025 – 2030.
Julia Madrazo, deputy mayor of Bilbao and regional minister for town planning and the environment, said the city did not want Hadid simply to design something beautiful. "If we had wanted just a symbol, we would have asked her for one building," she said. "This is about more than just the image. It is about creating a city to live in. We all have dreams of how a city could be, and I believe this is the closest thing to those dreams." – Source: Guardian
I was taught that architecture is all about responding to the surrounding site and building, not isolating them. It is an evolution process not revolution, new buildings should respond to their neighboring fabric, style and form in a contemporary manner. What annoys me is the way architects present a solution, first they create a problem then champion themselves as a hero with a solution. Food for thought? University of Porto and the opaque corridors.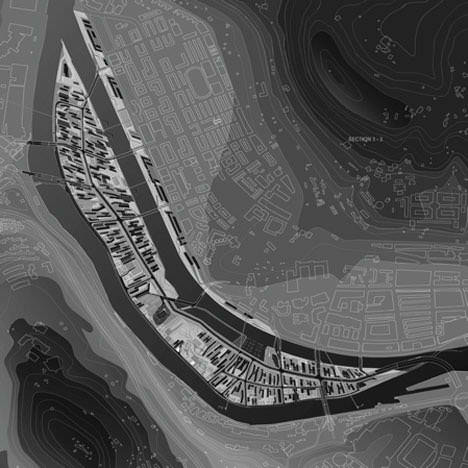 Image Source: ArchitectureLab