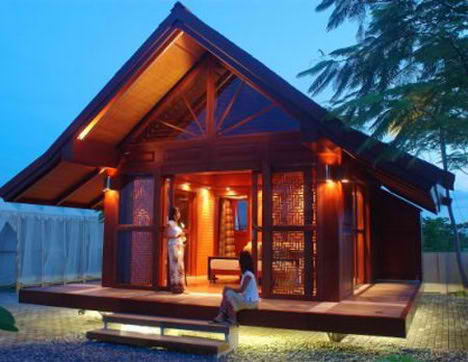 It's the Swiss Chalet of portable home office, the Toma House is the brain child of Frank Thoma together with Australian born architect Shinta Seregar as the lead designer. The idea is to create a portable DIY home office for the rich, but with a price tag of USD15,000 won't it be much cheaper to buy a shelter in Bali?
The Tomahouse itself measures 4 meters by 4 meters and according to the official website, it takes about 4 hours to a day to assemble and one hour to dismantle, not bad but my friend Osama could do it for less than 1 minute.
Having problem in your office? No worries, it is Feng Shui ready.