Walter Adolph Georg Gropius [ Wikipedia ] was a German architect and founder of the Bauhaus School, who, along with Ludwig Mies van der Rohe, Le Corbusier and Frank Lloyd Wright, is widely regarded as one of the pioneering masters of modernist architecture. Gropius was also a leading architect of the International Style.
Walter Gropius studied architecture between 1903 and 1907 in Munich and Berlin. He is well known for his amazing works such as Fagus Factory, Werkbund Exhibition (1914), Bauhaus, Gropius House, Max von Laue, University of Baghdad, J.F. Kennedy Federal Building, and Pan Am Building.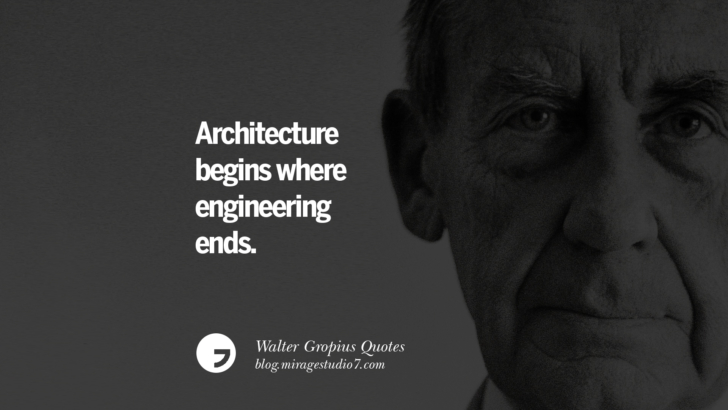 Architecture begins where engineering ends.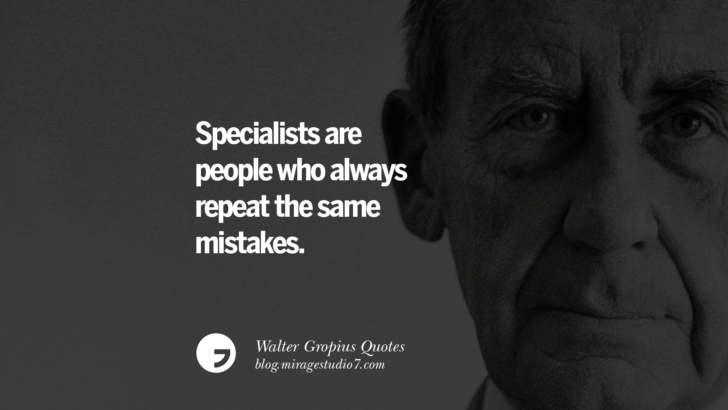 Specialists are people who always repeat the same mistakes.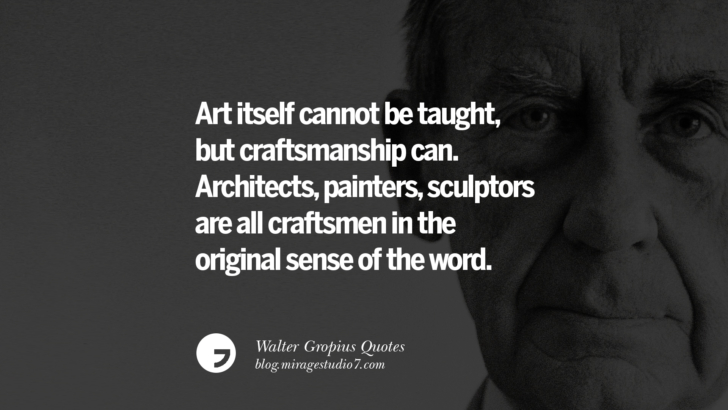 Art itself cannot be taught, but craftsmanship can. Architects, painters, sculptors are all craftsmen in the original sense of the word.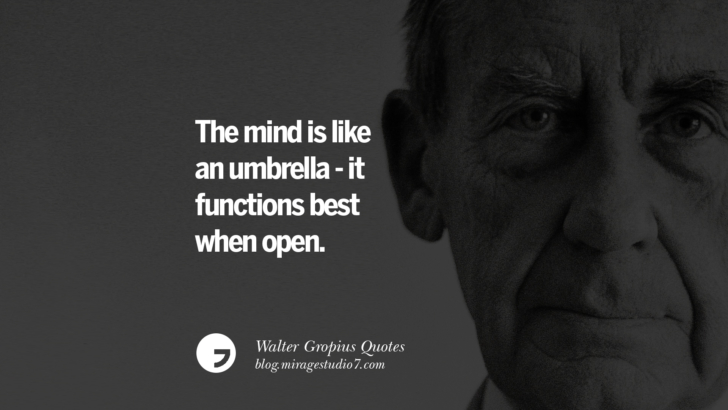 The mind is like an umbrella – it functions best when open.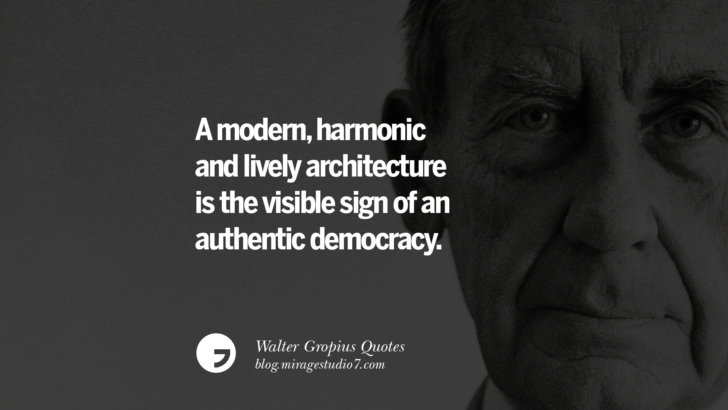 A modern, harmonic and lively architecture is the visible sign of an authentic democracy.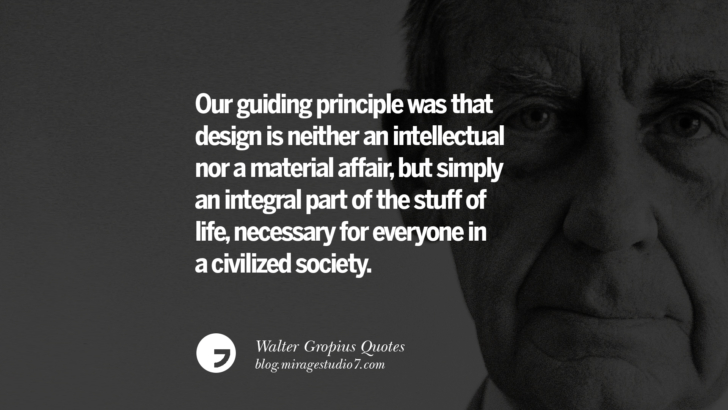 Our guiding principle was that design is neither an intellectual nor a material affair, but simply an integral part of the stuff of life, necessary for everyone in a civilized society.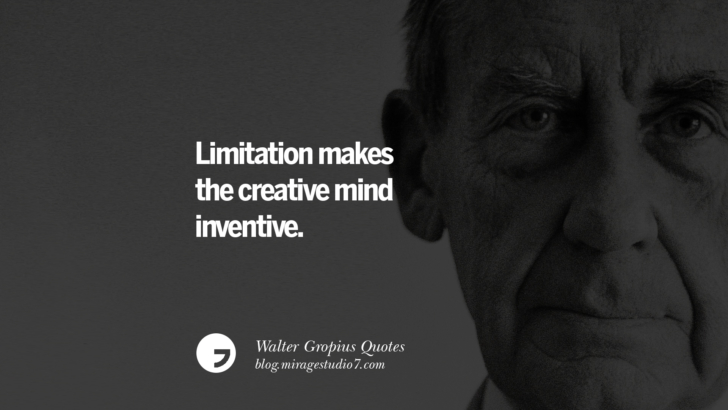 Limitation makes the creative mind inventive.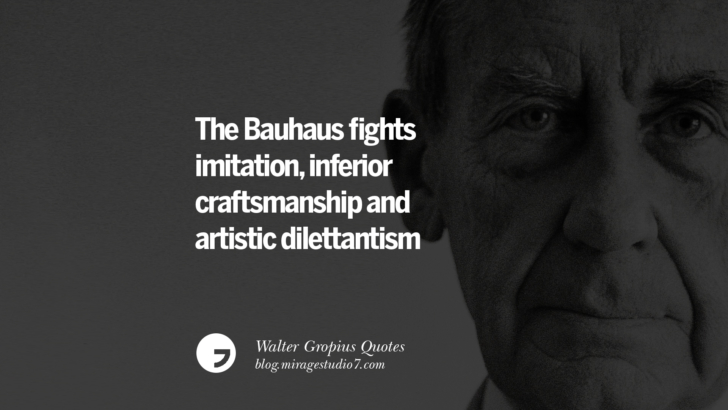 The Bauhaus fights imitation, inferior craftsmanship and artistic dilettantism.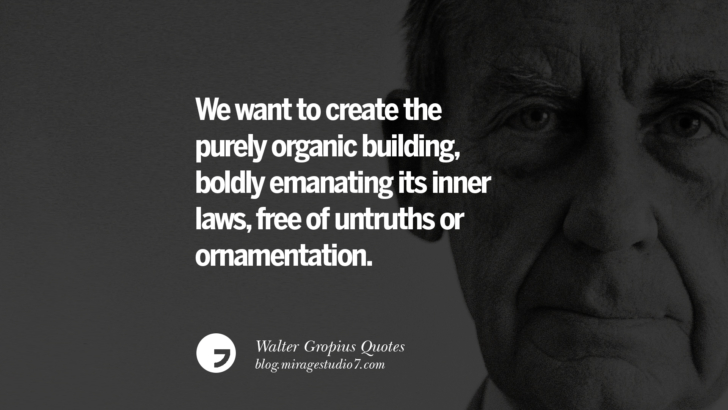 We want to create the purely organic building, boldly emanating its inner laws, free of untruths or ornamentation.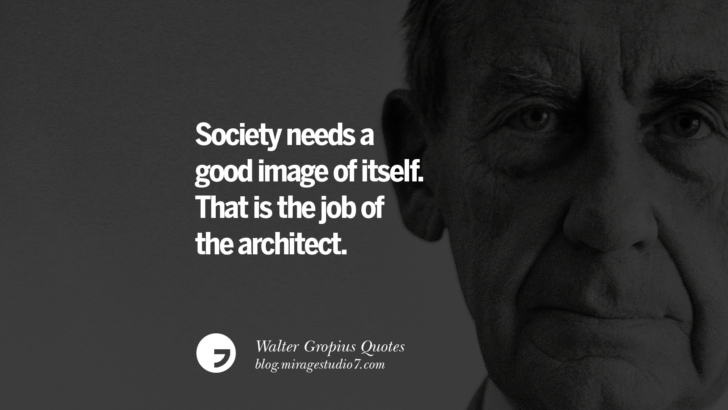 Society needs a good image of itself. That is the job of the architect.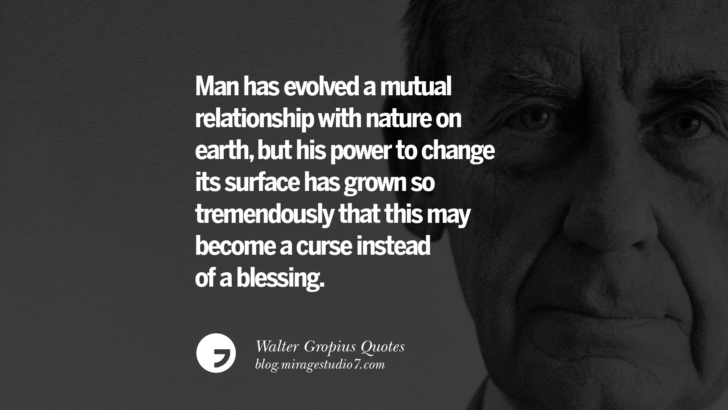 Man has evolved a mutual relationship with nature on earth, but his power to change its surface has grown so tremendously that this may become a curse instead of a blessing.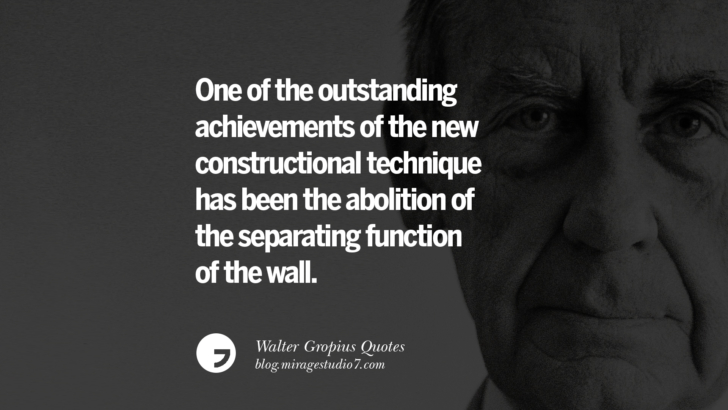 One of the outstanding achievements of the new constructional technique has been the abolition of the separating function of the wall.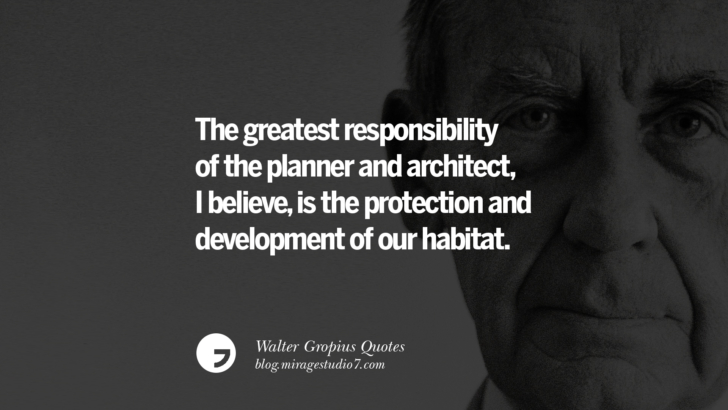 The greatest responsibility of the planner and architect, I believe, is the protection and development of our habitat.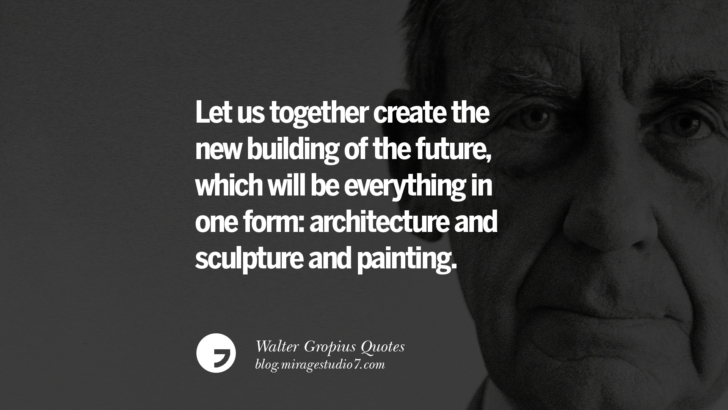 Let us together create the new building of the future, which will be everything in one form: architecture and sculpture and painting.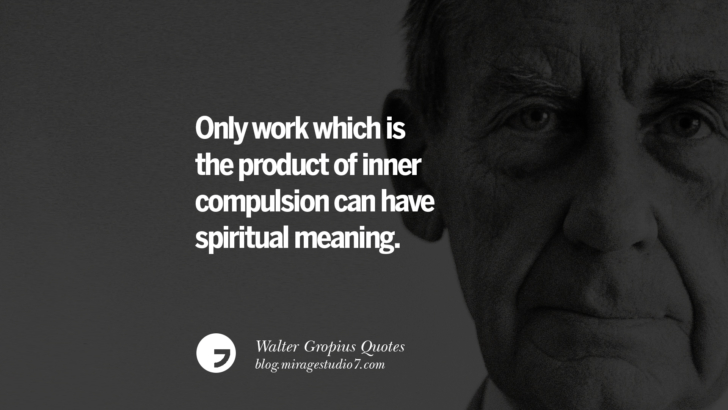 Only work which is the product of inner compulsion can have spiritual meaning.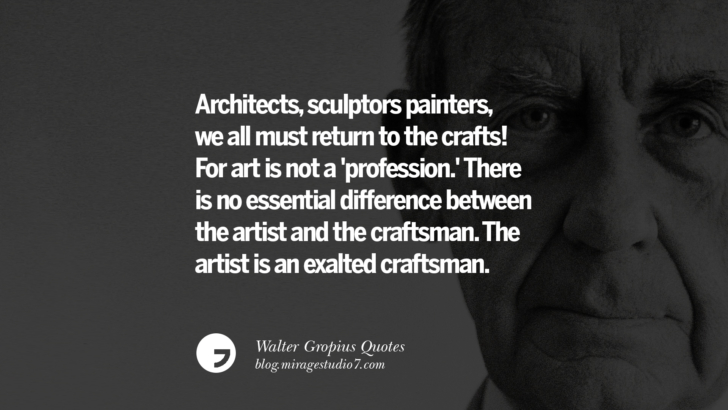 Architects, sculptors painters, we all must return to the crafts! For art is not a 'profession.' There is no essential difference between the artist and the craftsman. The artist is an exalted craftsman.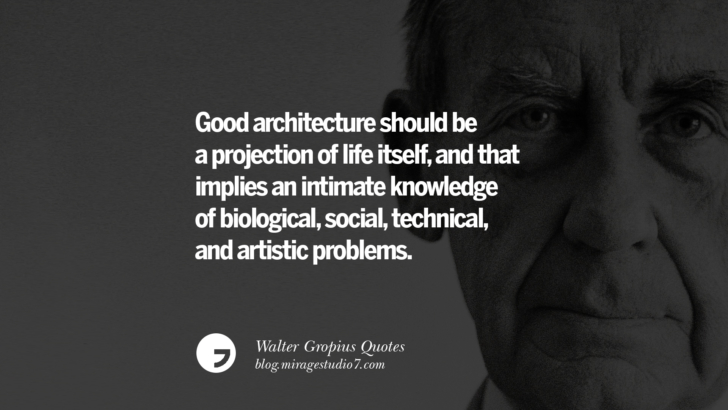 Good architecture should be a projection of life itself, and that implies an intimate knowledge of biological, social, technical, and artistic problems.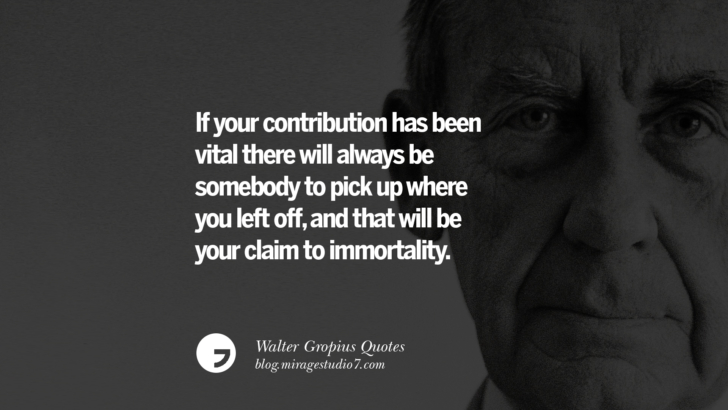 If your contribution has been vital there will always be somebody to pick up where you left off, and that will be your claim to immortality.