In architecture, gargoyles are the carved terminations to spouts which convey water away from the sides of buildings, gargoyles also double up as an evil angel protecting us against evil spirits. That was the olden days beliefs. Why Gargoyles? According to Wikipedia on Gargoyles: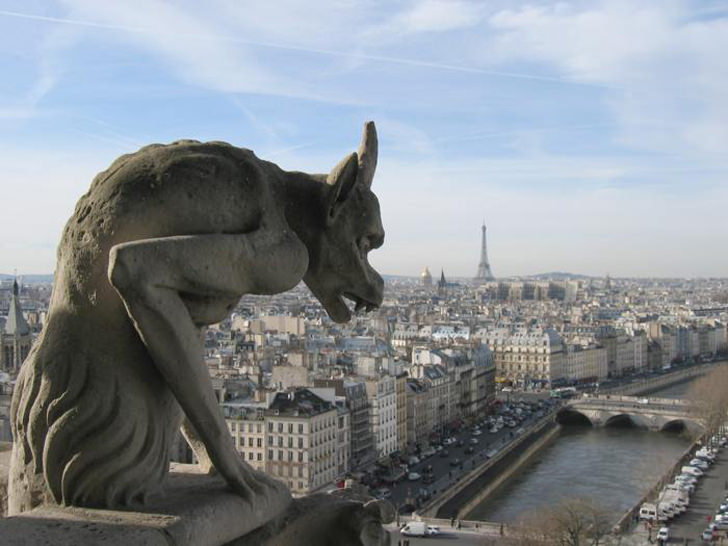 Image Source: Wikipedia
In the 21st century, gargoyles are celebrated as an ornament or a decorative features in building, so, the question is, have gargoyles evolves? Say for example are there any contemporary gargoyles?
A local legend that sprang up around the name of St. Romanus ("Romain") (631 – 641 A.D.), the former chancellor of the Merovingian king Clotaire II who was made bishop of Rouen, relates how he delivered the country around Rouen from a monster called Gargouille, having the creature captured by the only volunteer, a condemned man. The gargoyle's grotesque form was said to scare off evil spirits so they were used for protection.
Modern day gargoyle – The Darth Vader gargoyle, yes, the guy from Star Wars. As Washington National Cathedral approached completion, a startling idea was hatched: hold a competition for children to design decorative sculpture for the Cathedral. Christopher Rader, with his drawing of that fearful villain, Darth Vader came in third place, and the rest is history.