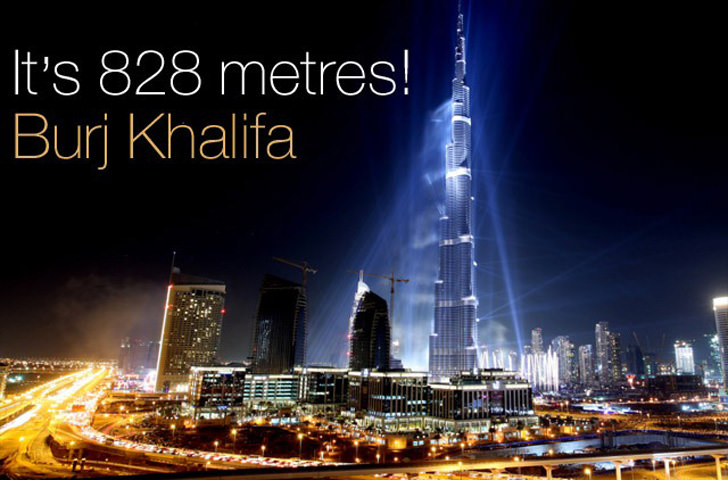 For your info, Burj Dubai is now known as Burj Khalifa. Build by South Korea's Samsung Corporation and New York-based Turner Construction International, designed by SOM architects from America, cheap construction slaves from Pakistan and India, new ground breaking technology from Europe, money from foreign investor and cheap fireworks from China thanks to child labor.
German Architects have this to say, I couldn't agree more.
The Burj Dubai was officially unveiled as the Burj Khalifa, named after the UAE President and ruler of Abu Dhabi because the Dubai government received $10 billion in surprise aid from Abu Dhabi for debt-laden Dubai World.
In Europe, the emphasis was on refurbishing and upgrading existing buildings rather than building more, bigger developments, according to the German architects' association DAI.

'Nobody knows where the planning hubris of the sheikhs will lead,' said the DAI's president, Christian Baumgart.

'One thing is sure though: what has become a glass and ferroconcrete desert hardly represents a sustainable contribution to building practices around the world,' Baumgart added.

German architect Meinhard von Gerkan called the skyscraper 'an economically pointless symbol of prestige, representing the power of money.'
Dubai World is an investment company that manages and supervises a portfolio of businesses and projects for the Dubai government. At the end of 2009, Dubai World had debts of $59-billion, accounting for nearly three-quarters of the emirate's US$80-billion debt. This includes a US$3.5-billion loan which the company is unable to repay by its December deadline.
Its a Ponzi Scheme.